Women's Day
Women's Day
International Women's day is marked and celebrated on the 8th of March each year. It began as a bid to eliminate discrimination against women worldwide, to give them equal rights and opportunities in global development.
A woman who has myriad facets to her, being a mother, daughter, wife, homemaker, and so much more. Her strength, will power and determination knows no boundaries and is unparalleled.
This day sees the emergence of the new woman who stands at par in varied fields no matter how complex or challenging. So here's to womanhood in her numerous personifications.
1. Jewellery Box with Dolls
What better than a jewellery box for a lady to make her feel happy and special. This is the perfect gift that you can give that someone special for Women's day this year. Beautiful Matryoshka dolls painted using Fevicryl Acrylic Colours. Write a message on the jewellery box for that personalised touch.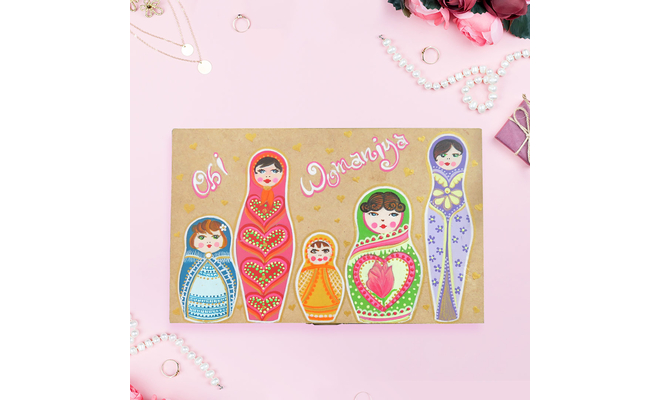 2. Mermaid Bookends
A handmade gift is remembered and appreciated for years on end. You have the advantage of customizing it to taste and concept. This simple yet interesting bookends DIY, that's made with pebbles and Mouldit, and painted using Acrylic Colours makes for a lovely and thoughtful gift. With mermaids sitting on the mound of pebbles gives it that element of feminity a lovely Women's day gift.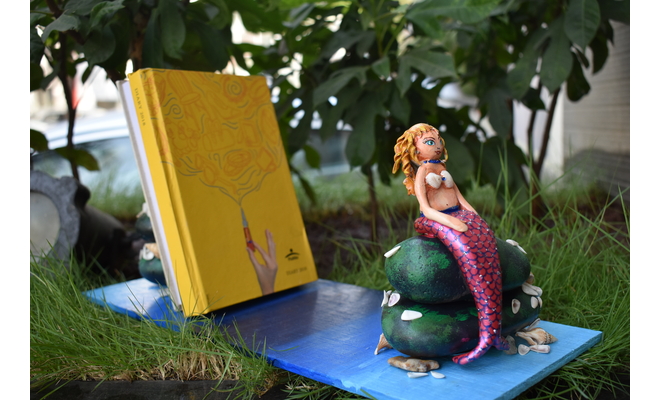 3. Decorative Tray
An ode to womanhood is what this tray stands for. Made especially for Women's day, it spells power, beauty, colours and patterns that convey the various facets of a woman. Add this to your home décor too, adding a splash of colour to your space.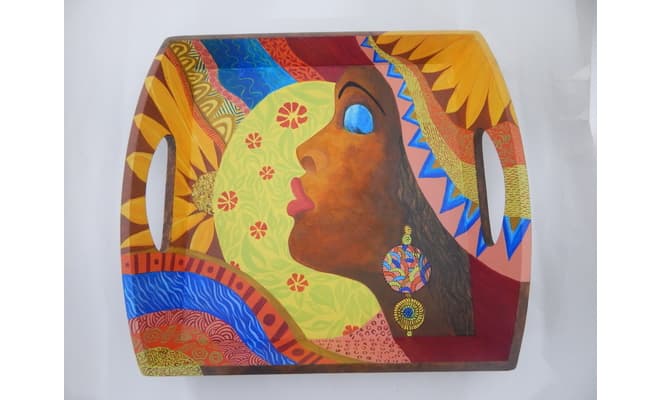 4. Diary Cover
A very beautiful DIY that of a diary cover, made by the Batik technique. Lovely use of Fevicryl Fabric Colours. The butterfly symbolically representing womanhood in so many aspects, such as beauty, it's metamorphosis and somuch more. An innovative and creative DIY for Women's day.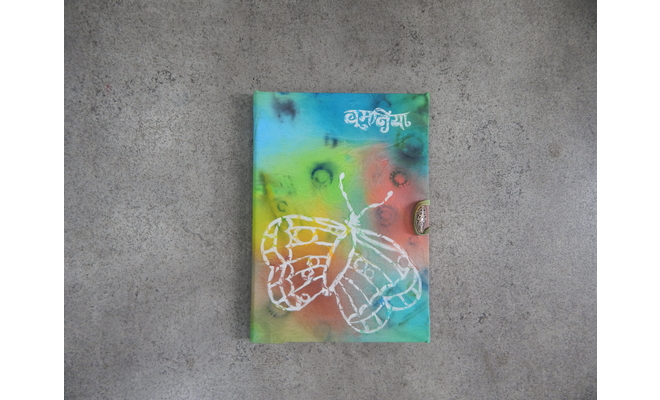 5. Pendant
A beautiful and simple DIY to make pendants easily. It's made with MDF and decorated using Acrylic and Glass Colours. Delicate beads and pearls strung in to make its chain lends that look to elegance which makes it so perfect for a girl's day out or an evening out with friends. How about Women's day too? And why not?