Style Your Mask
Style Your Mask
Style your mask
Hello and hope all of you are doing well. This pandemic has made us realise that we should celebrate small things in life and live life to the fullest! Life after the lockdown will not be the same and we all will have to wear mask for our, our colleagues' safety and safety of the people coming in our contact too.
So why not give the plain masks a little twist and make them look chic and cool as per us, as per the age groups and as per our style. From illustrations, to cartoons, to quotes and embroidery you can do all! In this blog we have listed a few ways in which you can style your own mask and make them look smart but first let us learn how to make a handmade mask in a jiffy using Fevicryl Fabric Glue.
The procedure goes as below:
Take clean used piece of fabric measuring 7" x 6" in size approximately which will cover the area of the nose and mouth.
Mark and fold the edges from all the sides of the fabric about 1cm and secure it by sticking with Fabric Glue. Leave it to dry completely.
Mark the equal distance on both opposite ends (lengthwise) and press on the marked line.
Make the folds on the marked line only on the edges and stick the fold line with Fabric Glue. Let it dry.
Take two same sized elastic pieces and stick it on the edges with Fabric Glue. Let it dry.
You can also use the strings in the place of the elastic of any fabric to tie the knots.
Your mask is ready. These masks can be washed and reused.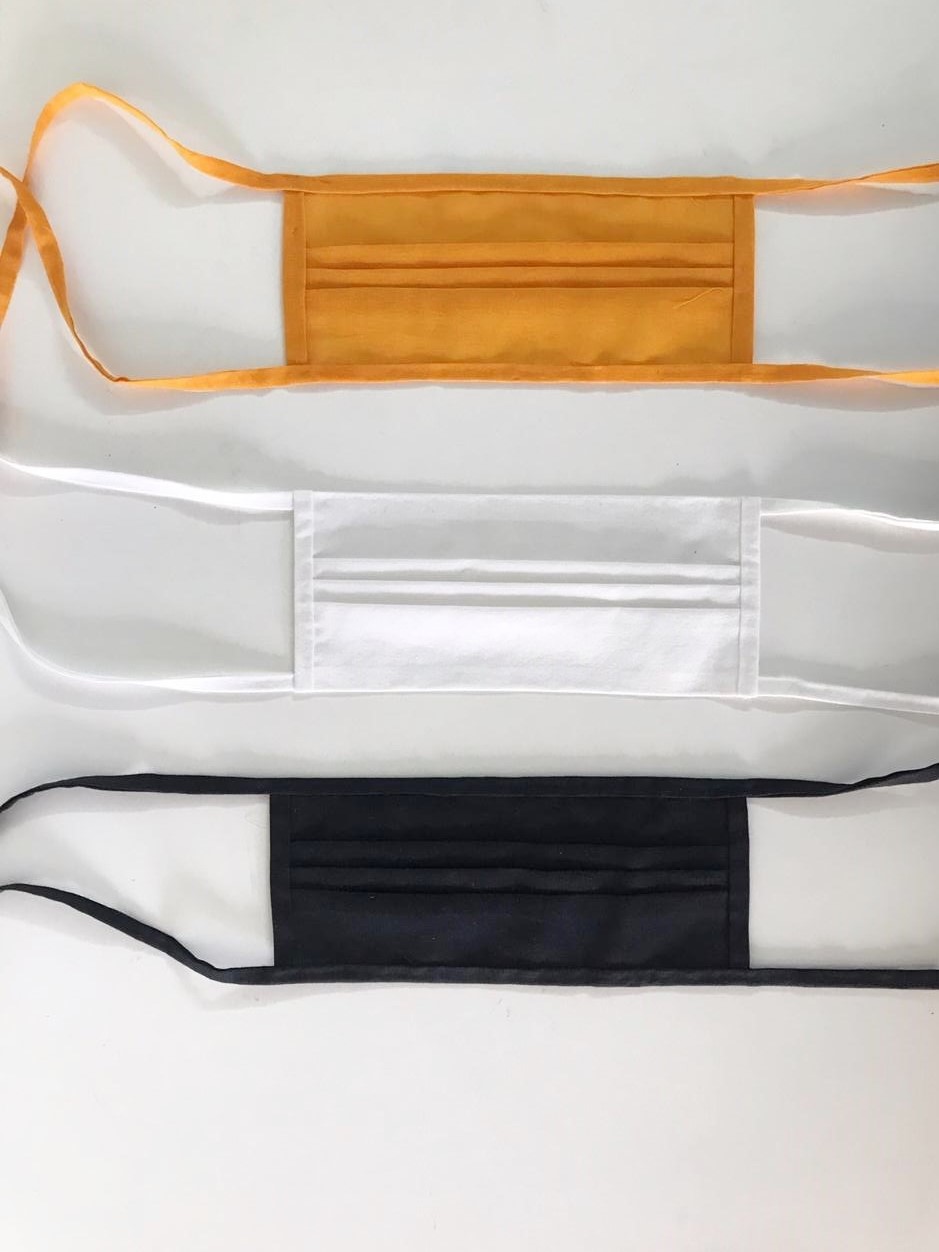 Masks made using Fevicryl Fabric Glue
Now to jazz up the masks a bit-
Sticking stones, applique, buttons, pompoms and various types of embellishments on the mask will make them look so fashionable and you modish at the same time. You can even decorate the mask as per the occasion and the colour of your attire.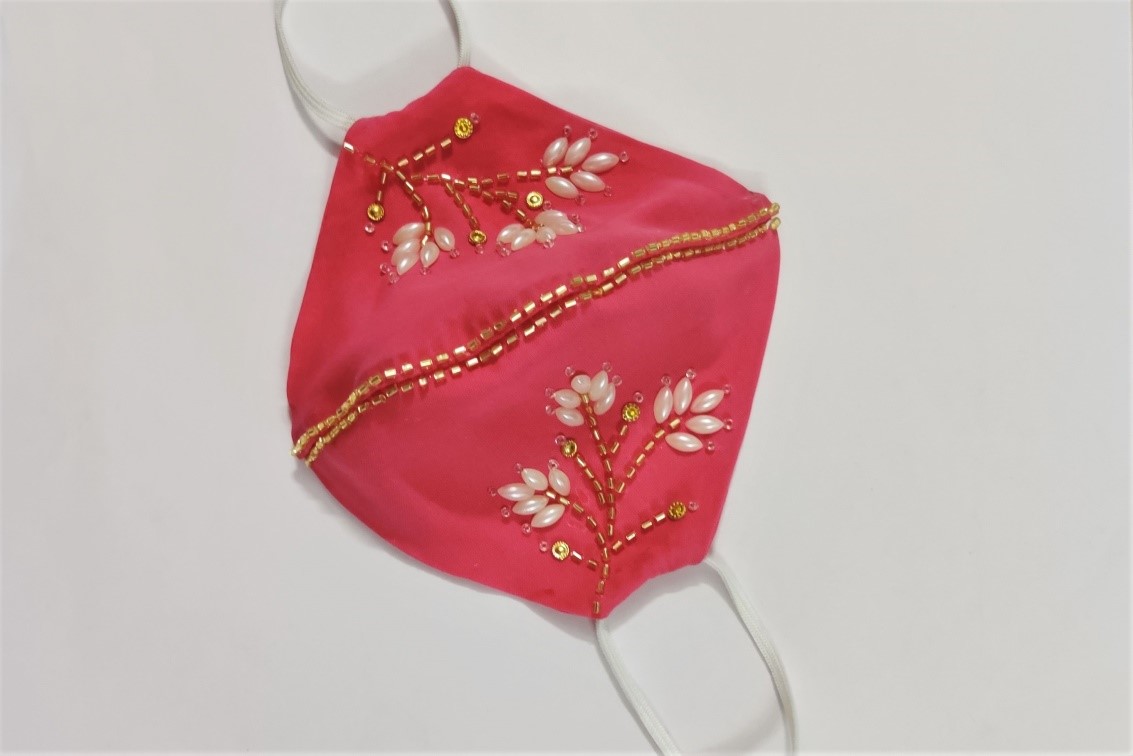 Make a conical mask or a pleated one with beautiful embellishments making the mask look like a designer one.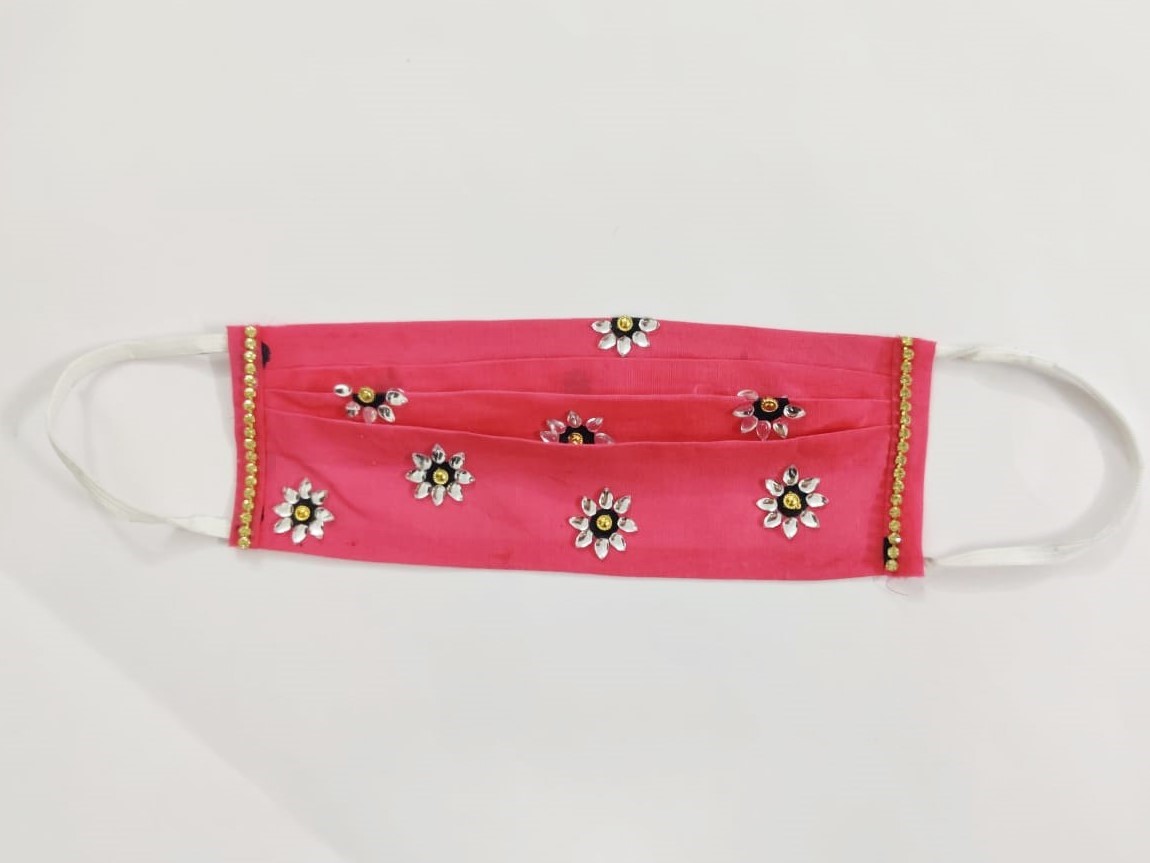 Paint elegant patterns all over the mask using Fevicryl Fabric Colours and make a 2 layered mask.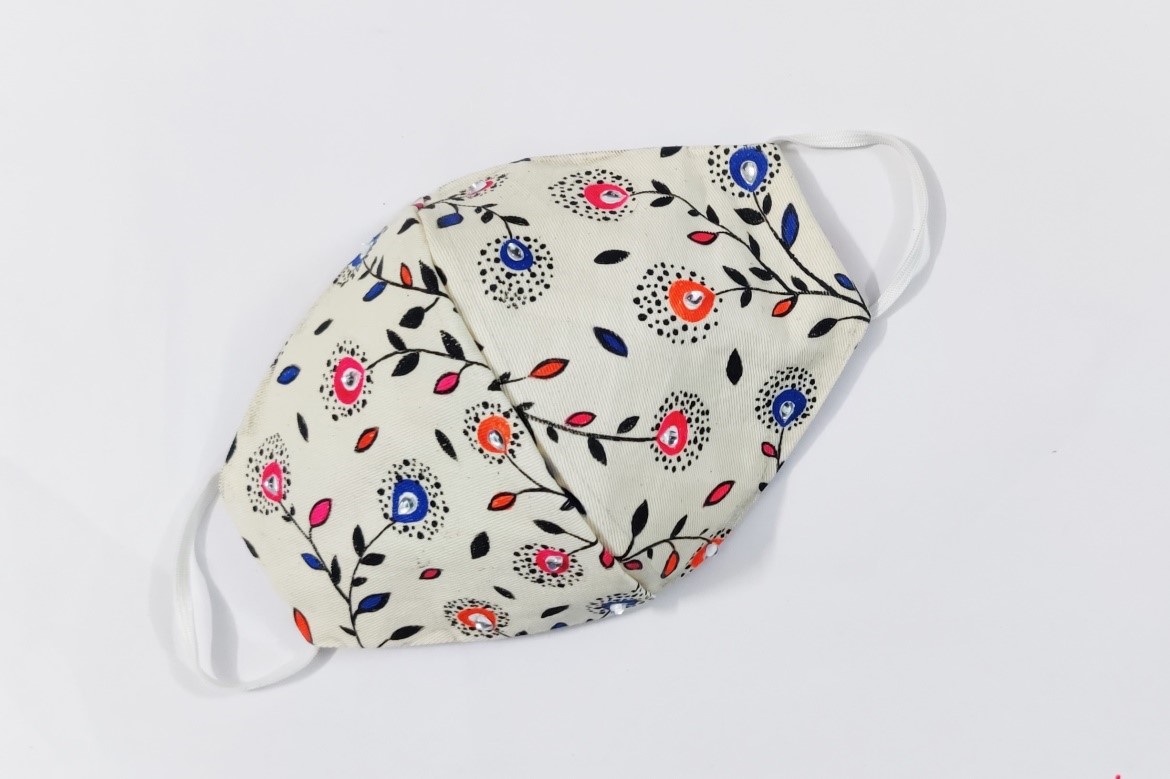 Paint some roses and more ..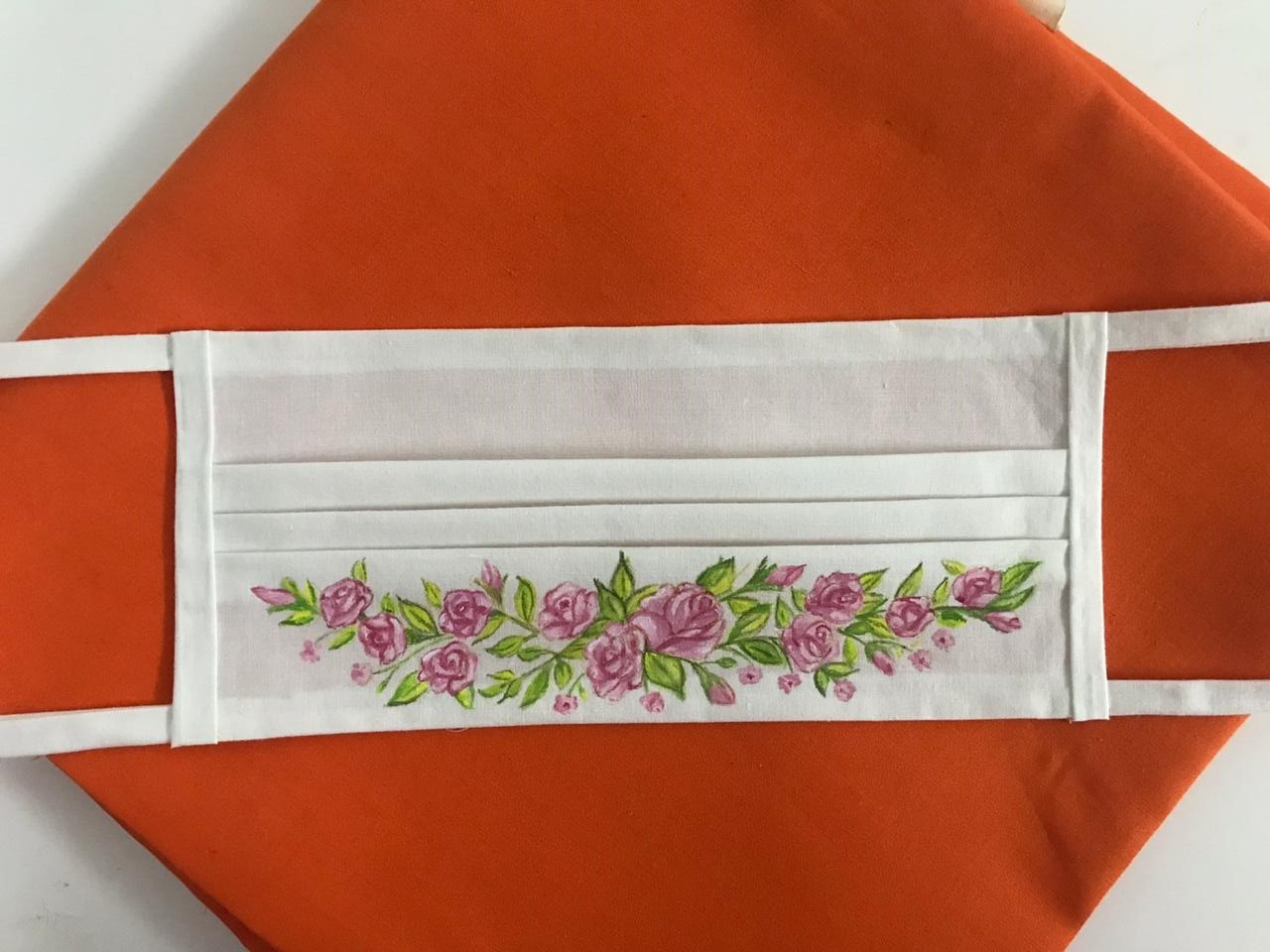 And then you can paint some eclectic pattern to go with your attire in even fluorescent colours too – Fevicryl has a whole range of colours to choose from!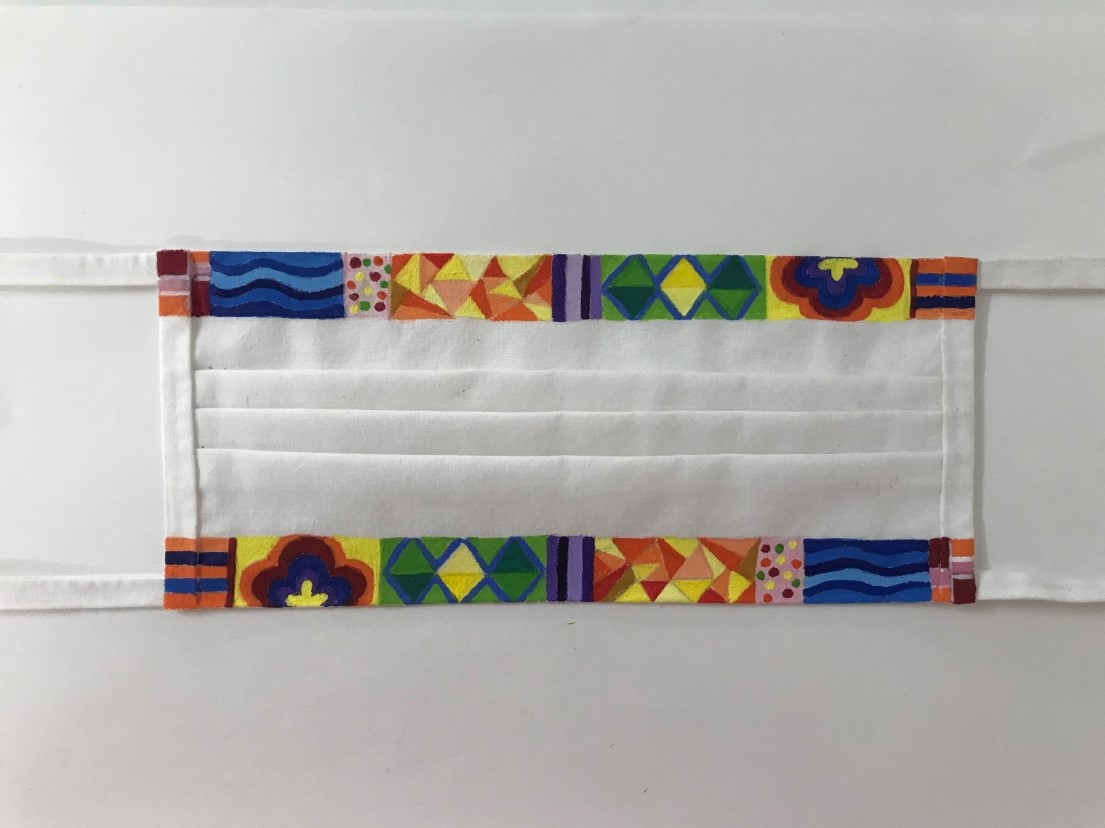 Or paint cute doodles :)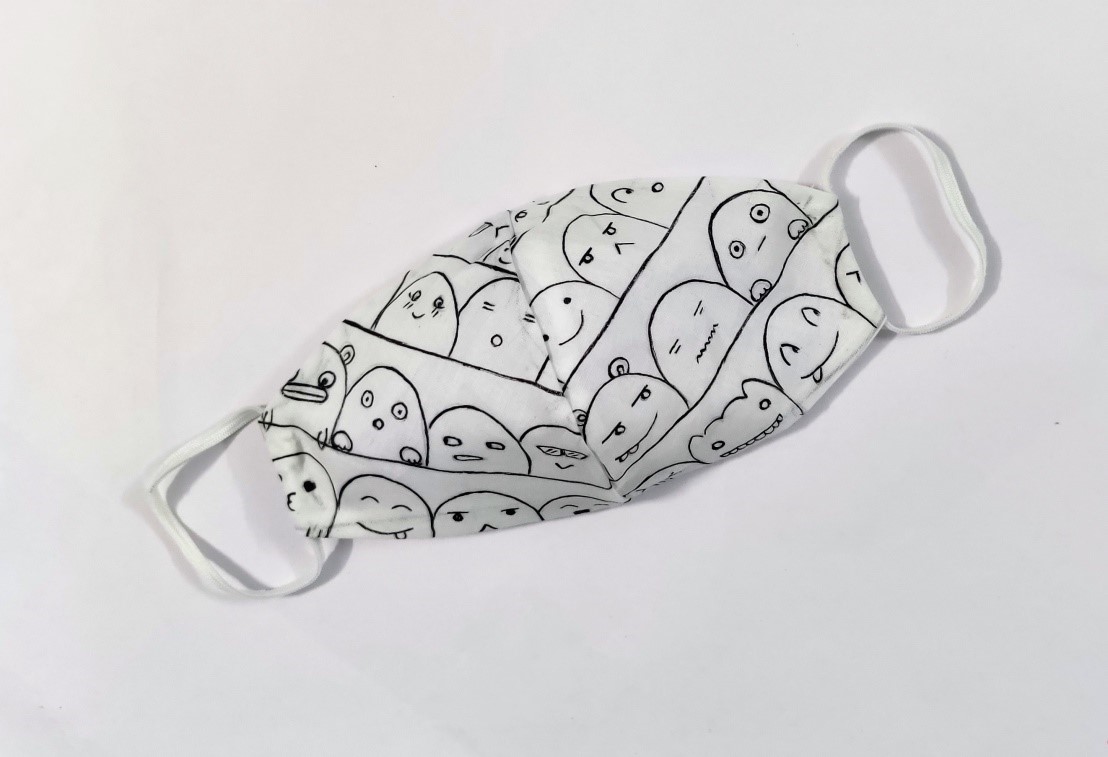 Paint polka dots all over if you are following the Polka trend.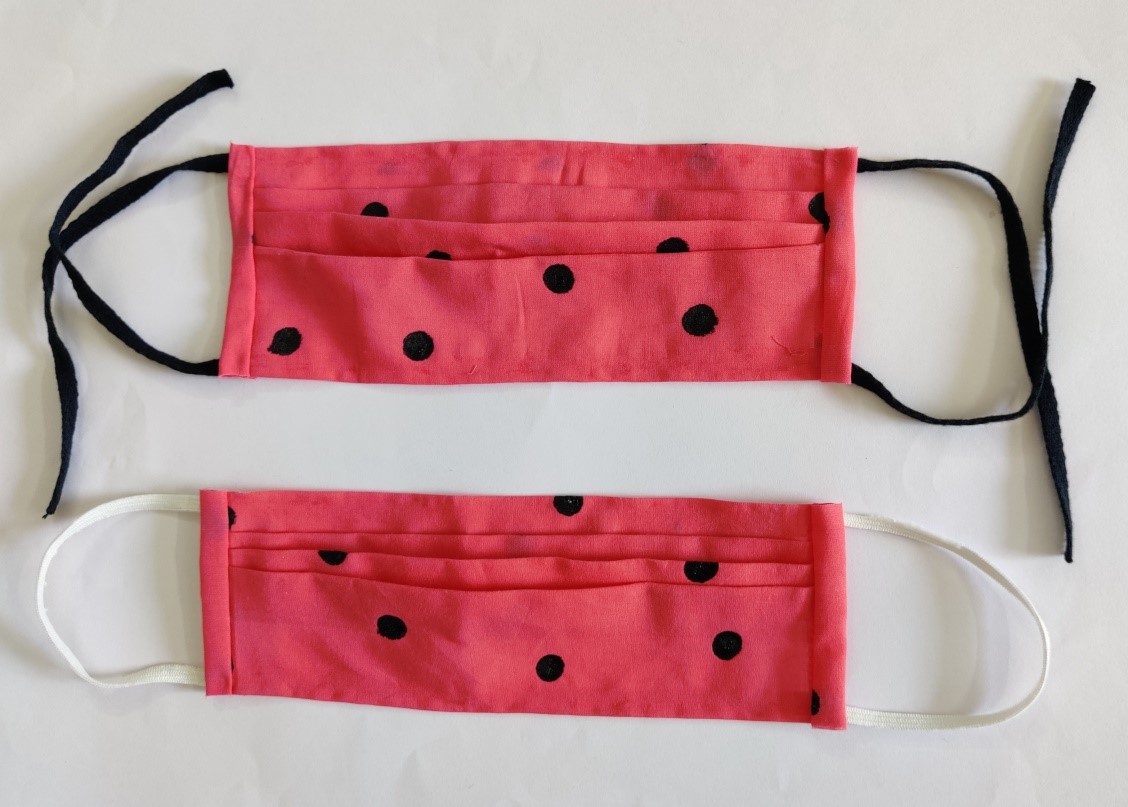 Use Fevicryl 3D Outliners to paint the masks in a jiffy!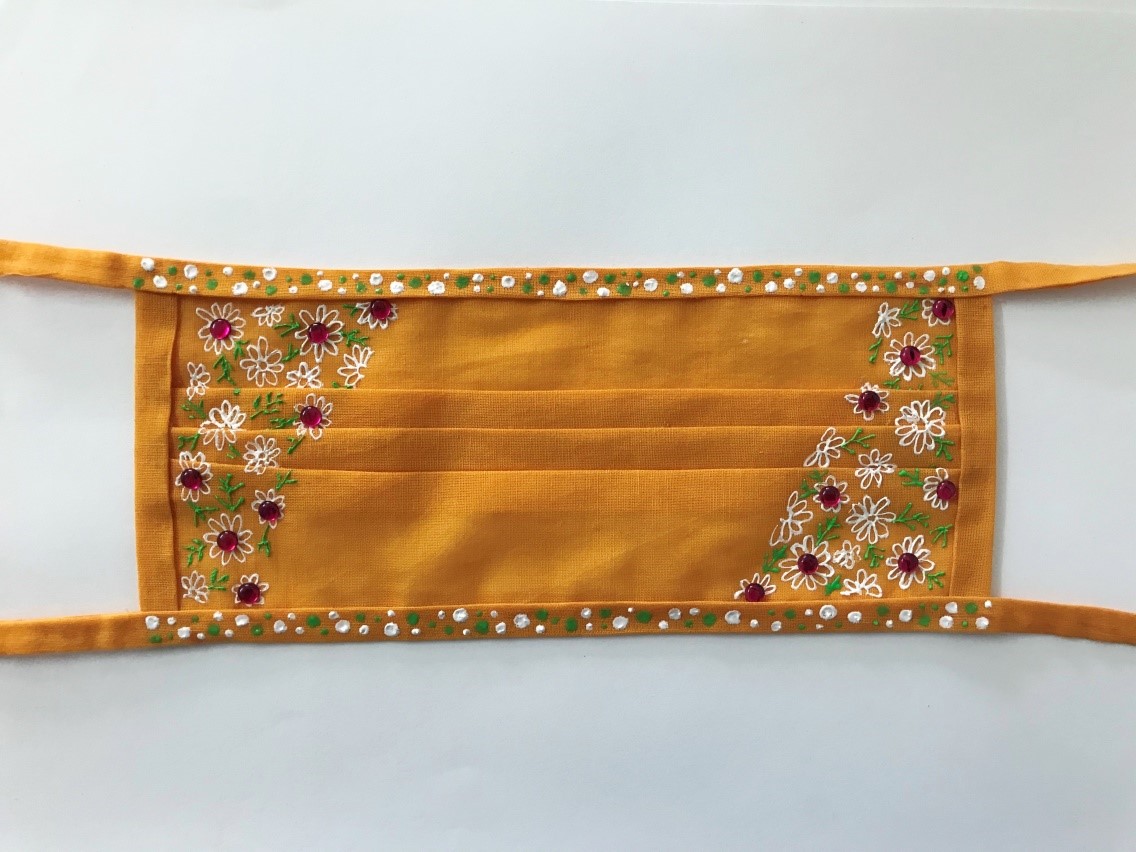 Do applique work by sticking applique on them homemade or readymade using Fevicryl Fabric Glue. Who doesn't love Minions! Hand painted Minions these are painted on paper canvas with Fevicryl Fabric Colours and then they are stuck on the mask with Fevicryl Fabric Glue. Isn't this one oh so cute!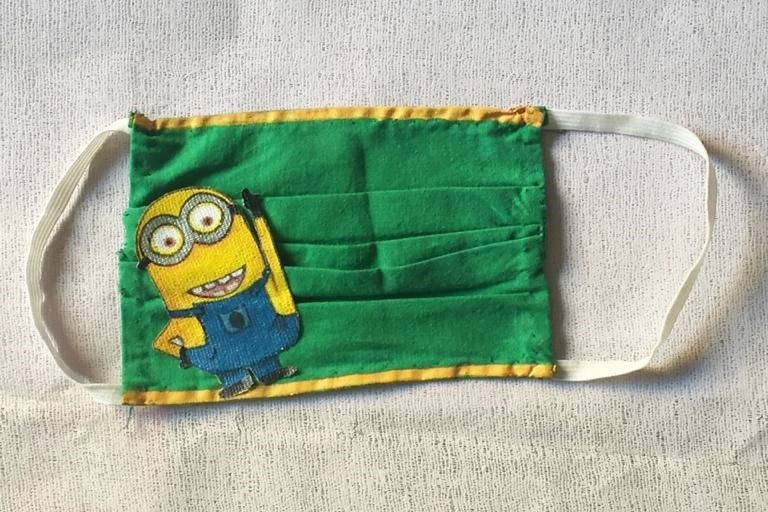 Make them as elegant as you want and exhibit your creativity by saying no to corona!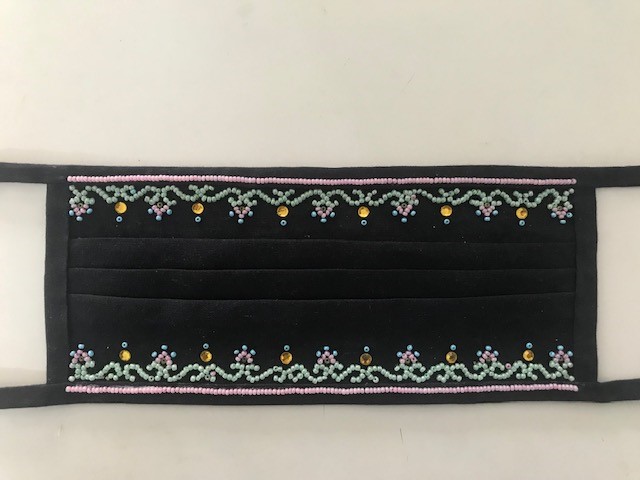 Ciao and stay safe!