Quirky Bottle Art
Quirky Bottle Art
Bottle art is a fun way to reuse old things lying around the house and decorate. You can create some unique ones according to your taste and style. Be it quirky or traditional or mixed media, bottle art always welcome.
Here are some really cool bottles DIYs with a quirky twist!
The first one is a doodled owl painted on a snowy background. A plain bottle has first been painted with Acrylic Colour Dark Green and then has been sprayed with Acrylic colour white. After drying the owl has been painted using Fevicryl 3D outliners. Isn't this doodled owl looking so sassy?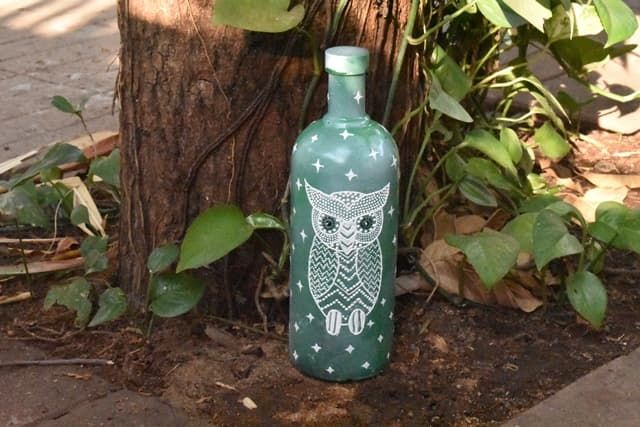 On the second one dreamy dragon flies have been painted using glitter outliners. The base is pale Ultra Violet. Draw the dragonflies on the bottles and then outline them with glitter of your choice!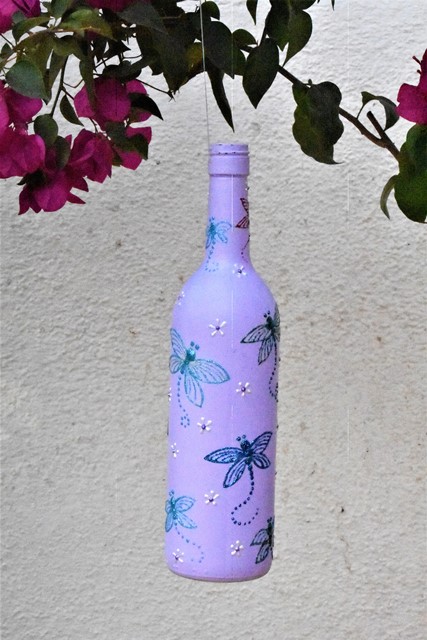 What more do you need other than yummy ice-cream cones in this summer? And then if you have a bottle which reminds you of your favourite ice creams it is a plus plus! Made with Fevicryl Neon liners and 3D outliners this is a yummy in my tummy type of a bottle for sure!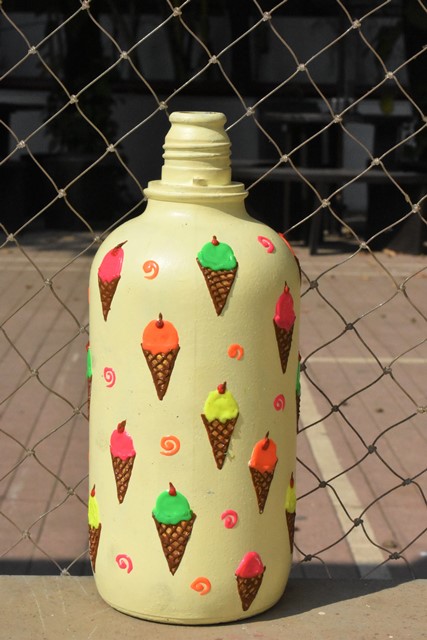 Lastly we have these cute kids painted with Fevicryl Acrylic Colours on two small bottles. The neck of the bottle is doubling for the winter caps and the woolen pom poms add to the look. Arent these bottles supe cute? These can be a quirky addition to your kids rooms or even kitchen.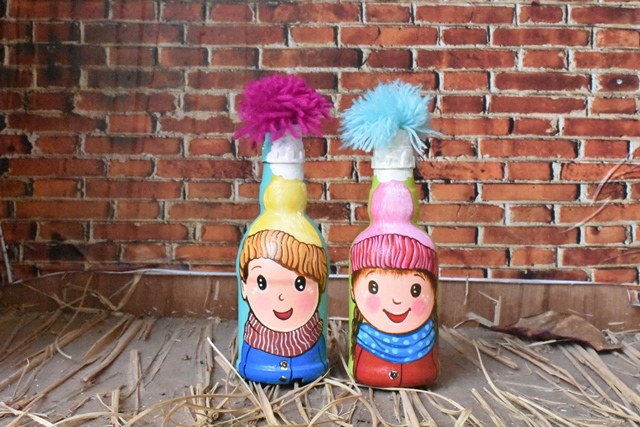 So make more art and then some more bottle art!