Mandalas And More..
Mandalas And More..
Mandalas and more..
What is Mandala? An art form, a therapy, a ritual? As per the scriptures mandala is a ritualistic drawing made as an instrument of meditation and is used to perform sacred rituals. A mandala symbollic represents the cosmos and the center is the integration point of knowledge and awakening.
Over the centuries people have made madalas in sand, with stones, on metal, with thread and even rice powder. Making a mandala is so therapatic that now a day even the therapists have given rave testimonials about their postive effect on mental well being of people drawing and colouring madalas. Mandalas have become a big trend in the art world too!
Drawing or making a mandala may look complicated but it is a very simple process. Start from the center and move outwards following a rythym. Make co-centric circles with varying distance between them and fill them with patterns. Let your intution and creativity guide you, You can make simpler ones with a few cricles or you may go big with numerous patterns. So by all means indugle in making some beautiful mandala like these!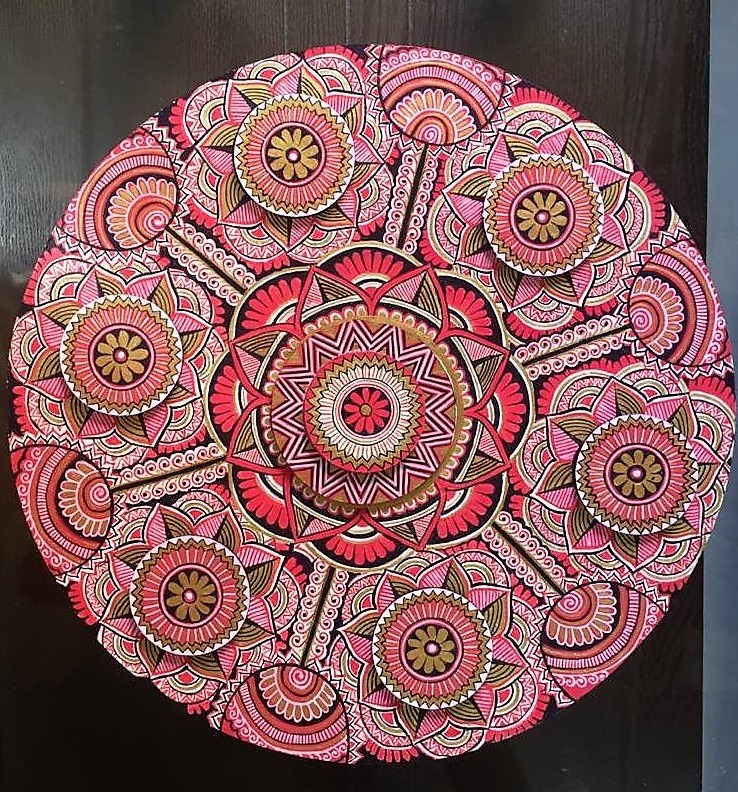 This is a multi level mandala with design painted on different sizes of circular discs. Made using Salmon Pink, Coral Red, White, Black and Pearl Metallic Gold Fevicryl colours isn't this one just resplendent?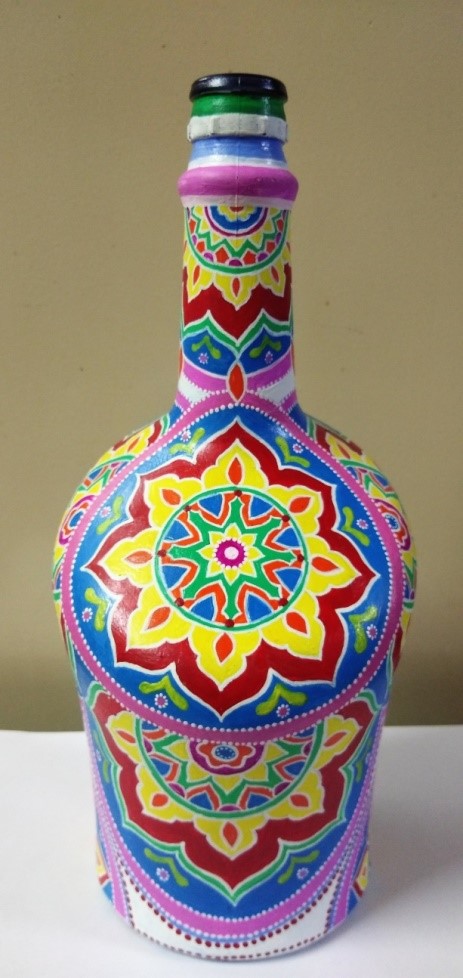 Paint them on bottles to get an eclectic home décor piece! The dash of bright Fevicryl colours will add a dash of colours to any dull corner. Clean and prime the bottle before you start painting.
Then a mandala on a table tray looks so cool in any setting. This is a completely handmade tray using Fevicryl Mouldit and painted with Pearl colous. Use clay modelling tools to create clean lines on the tray.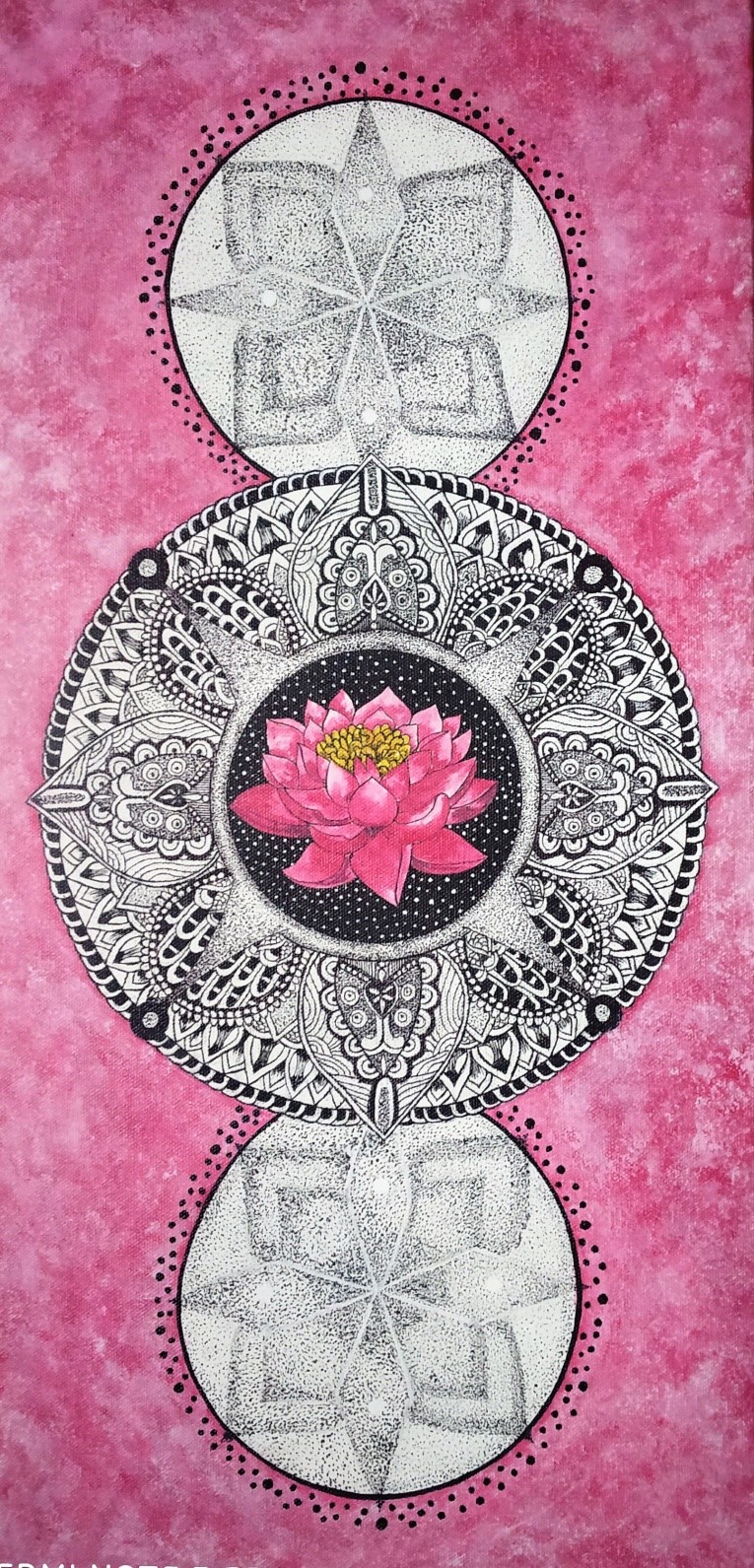 Then a most beautiful way to design a mandala is by making small dots also known as stippling. They create such amazing effect of illusion!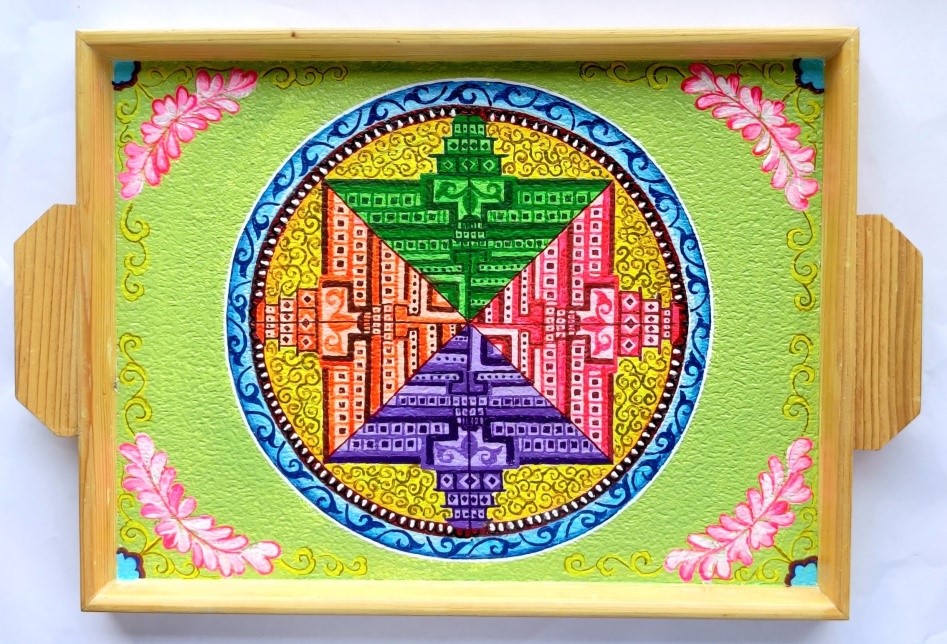 Make a traditional Tibetan mandala on a decorative tray!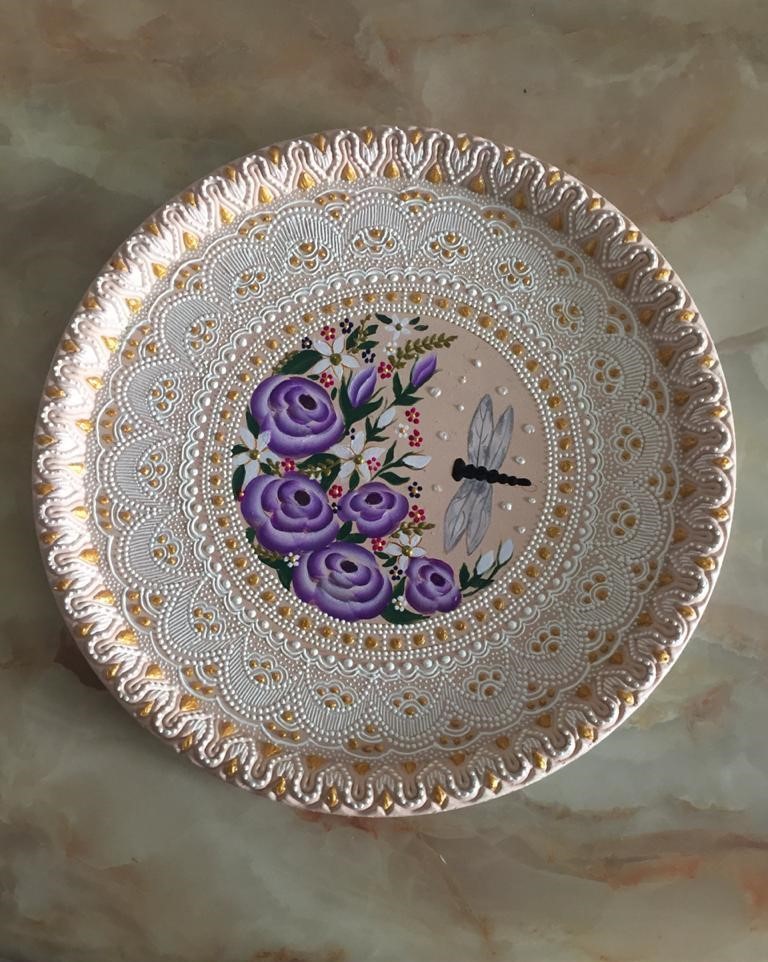 Or integrate other elements into a mandala; like this mandala has been given an embossed effect using Fevicryl 3D outliners and the flowers and dragon fly has been painted using Fevicryl Acrylic Colours.
The possibilities are infinite; could there be ever any limit to creativity?
#KeepCreating