Independence Day
Independence Day
Independence Day
Celebrating the 74th Independence Day, India is a Nation that takes pride having got it's freedom from the British rule. It is a day each Indian wear his / her patriotism on their sleeves to show unity and love for the Nation. A day more than ever, when we remember the martrydom of our great leaders and brave soldiers who laid their lives to give us this precious freedom we enjoy today.
So here we have an enjoyable lot of craft and decoration ideas for Independence Day. Be it for your classrooms, or study tables or your neighbourhood, do it by yourself or as a group activity, it is simply loaded with fun ideas. So here's to our Independence Day with hearts full of happiness, unity and patriotism.
1. Tricolor glasses
Make these funky tricolor glasses out of simple OHP sheets and paint them using Glass Colours. Spread the spirit of Independence Day amongst one and all.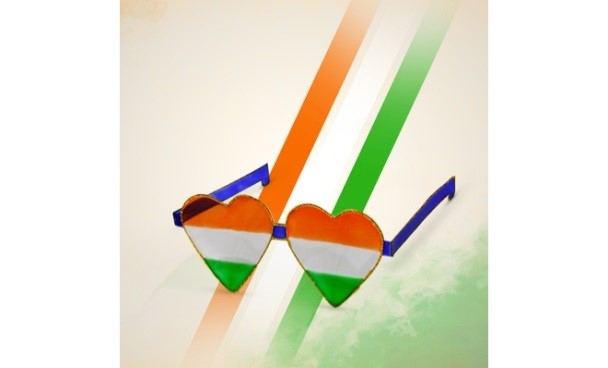 2. Saluting India – Canvas painting
A lovely way to mark your respect for Independence Day by painting this on a canvas. Express your patriotism through this painting and have it placed in a space for that daily sense of pride for the nation.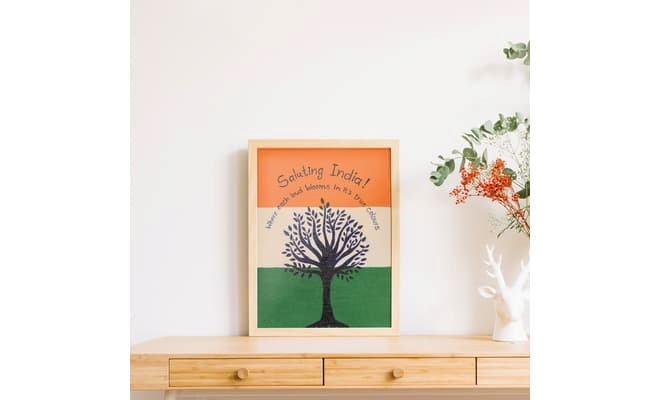 3. Love India paper weight
A very different and a thoughtful paper weight made with Mouldit, just for Independence Day. Make more than one of these and give them out this 15th August, with pride in your heart.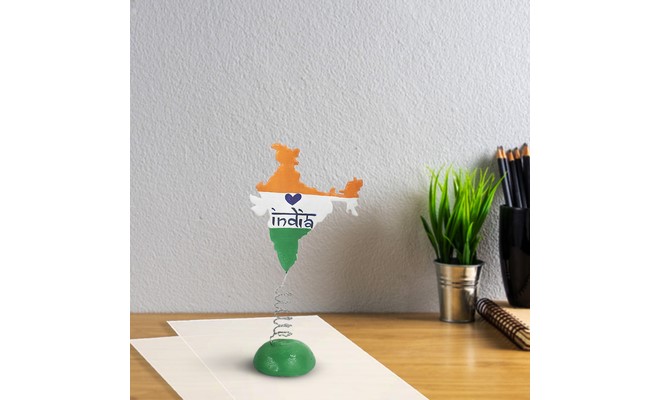 4. Badge
Wear your patriotism with pride this 15th August. A simple T shirt that has our Nation's map in the form of a badge made with Mouldit and painted with Fevicryl Acrylic Colours. Pin it on your T shirt, or your sling with all the respect in your heart for your country.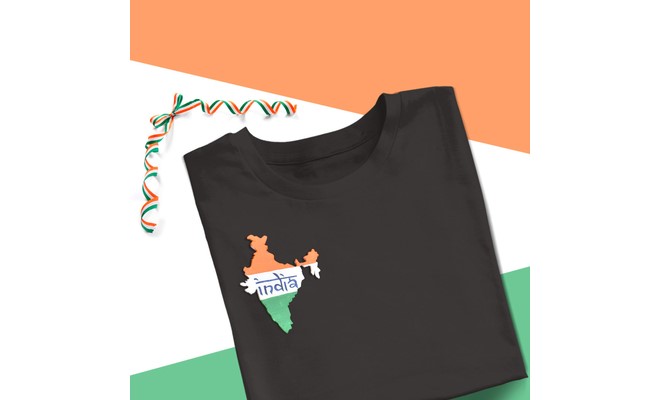 5. Peace Earrings
Isn't this so cool? A pair of earrings that symbolise peace in the form of doves painted in our tricolour. You can also make a single pendant to complete your look, this Independence Day.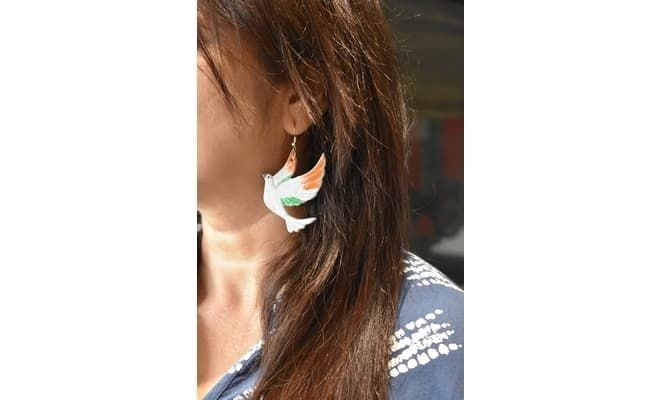 6. Tricolour Stationery Holder
A 2-in-1 DIY and so much fun too. A best out of waste DIY that is made especially for Independence Day. A tricolour stationery holder painted in orange, white, green and navy blue. Gift such holders to your friends and maybe mentors / teachers, a gesture that would be remembered for a long time.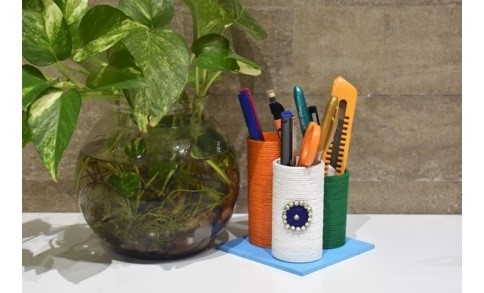 7. How to make a Dreamcatcher at home
Learn how simply dreamcatchers can be made at home. This one has been customised for Independence Day, isn't that a good and noble thought? You are sure to get a lot of appreciation for making this one.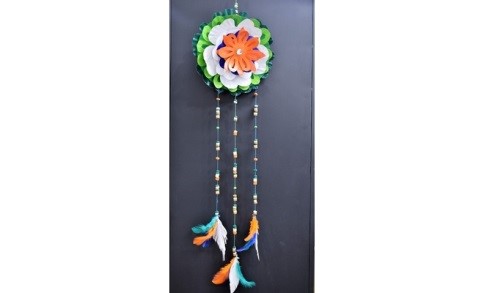 8. Canvas Tote Bag Painting
This DIY will teach you how to paint on fabric with Fabric Colours. A fun DIY that we have made for the occasion of Independence Day. A lovely concept painted on the tote bag with the tricolours depicting our National flag. This pattern can also be made / painted on a white or black T shirt, a lovely DIY that you all will enjoy.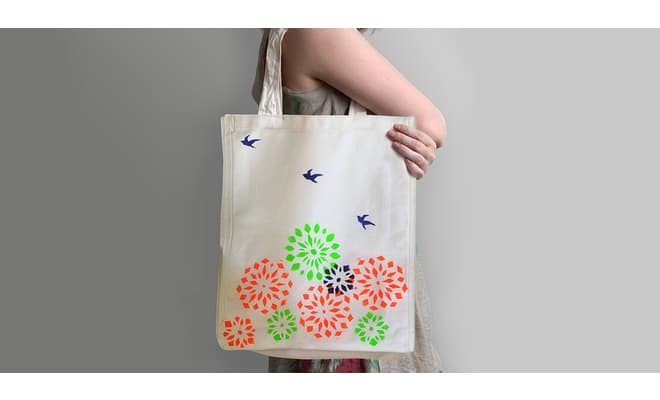 9. Shaker Card
Shaker cards are so pretty to look at and even more fun to make. Especially made for the occasion of Independence Day with a dove that symbolises peace ! Learn how shaker cards are made and make them for other festive occasions too.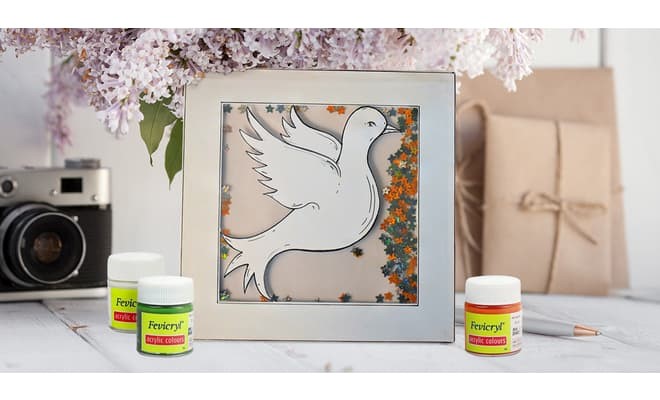 10. Decoration for Independence Day for school – Streamer
Decorate you classroom with these streamers for Independence Day this year. It's a fun craft activity that you can do with your classmates. Surprise your teachers with this DIY that would be highly appreciated.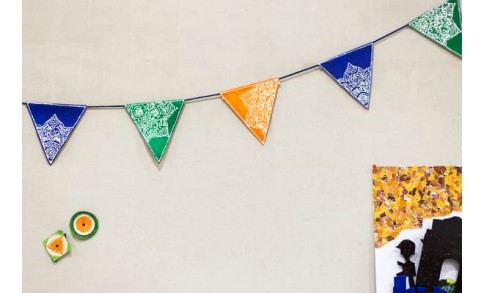 11. Independence Day Card Ideas – Soldier Card
It's the good old card that says so much and will for years to come. A lovely and meaningful soldier card for this year's Independence Day is what you can make. An ode to our soldiers who protect and give their lives for us to be safe always. A salute to them with this card of honour.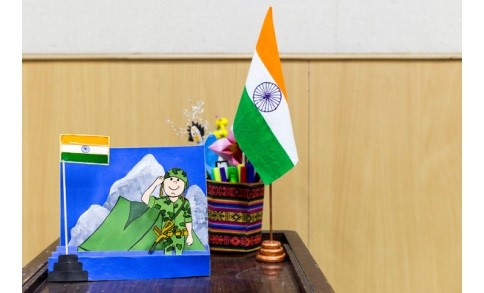 12. Poster for Independence Day for kids – Pride of India
Pride of India is what we all can make to mark this year's Independence Day. This poster says so much and is sure to instil a sense of patriotism and pride in each one of us. Make this poster for your school or for your neighbourhood. Get together and make this and feel the spirit !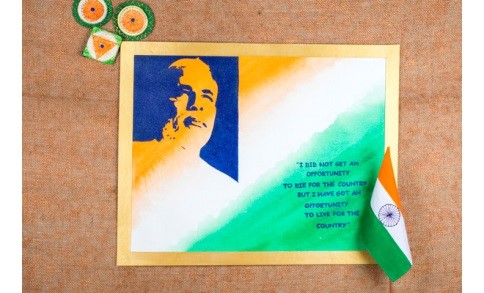 13. Banner for Independence Day for kids – Poster with Glass Colours
Bring in the spirit of patriotism for Independence Day this time with a lot of such banners. The brilliant glass colours are so much fun to work with. Make this poster for your school or for your neighbourhood. Get together and make this and feel the spirit!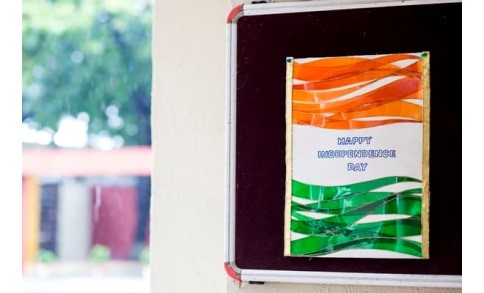 14. Decoration ideas for Independence Day – Pen Stand (Video tutorial)
Make this fun by doing it as a group activity with your classmates. A pen stand for Independence day would feel so good. A sense of pride and a feeling of love for your nation is what will be felt supremely. Make these pen stands for your close relatives too for them to place it on their desks and work stations.
15. Independence Day Craft Ideas – Jewellery for patriotism
Especially for the girlie gang comes this jewellery DIY custom made for Independence Day. Each one wearing these would be so much fun and a DIY that you girls can make together in a group.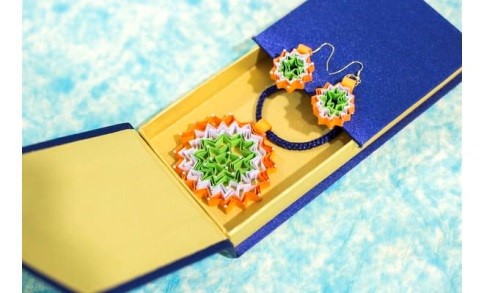 16. Make your own Independence Day Collage Poster
A fun collage that too for the occasion of Independence Day. Made from glossy magazine sheets and chart paper, one needs just basics to make this collage poster, to decorate your creative space or your classroom with.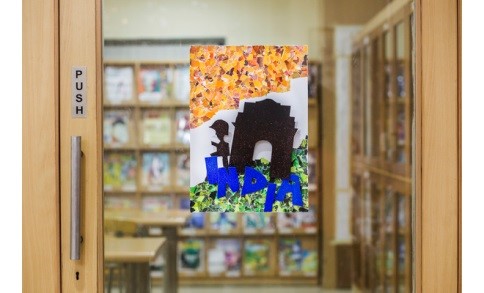 17. Independence Day Decoration Ideas – Car Dangler
Make it differently this year on Independence Day. Car danglers that are filled with a feeling of patriotism and pride. Watch this lovely tutorial and see how interestingly a car dangler can be made. Made several of these and give them out in your neighbourhood and amongst friends.
18. Flag with Finger prints
Even though you are grown up do this finger printing painting and see how much of gratification it gives you. Help your little brother or sister do this and have fun along with them. Each one place it in our respective areas of study or your classrooms and feel the pride within.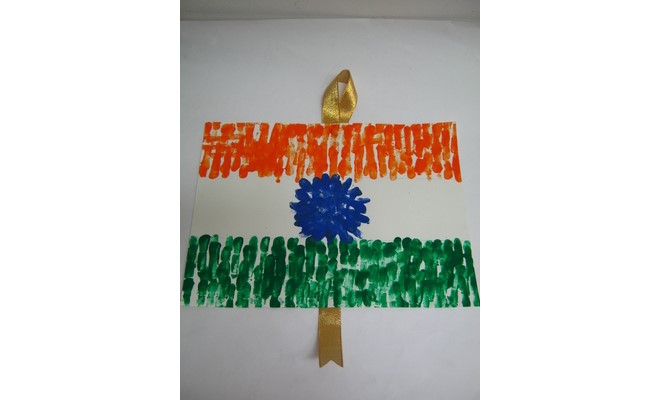 19. Canvas Bag with tri coloured painted flowers
This is so cute! Would you not want to learn how to make and paint these? Well this DIY is so simple, follow the easy peasy steps and there you have your own canvas bag hand painted just by you. Sling it on with pride this Independence Day.