Gift A Smile This Mother's Day
Gift A Smile This Mother's Day
Gift a Smile this Mother's Day
It is mother day this Sunday and don't you want to make your mom feel special! She loves unconditionally and sacrifices all, truly an embodiment of God on Earth. Just so we have a list of handmade gifts which will make your mom feel loved and happy!
1. DIY Mother's Day Gift – Chopping Board Art
Nothing can replace a mother nor can she ever be repaid for her unconditional love. But yes, there are ways to make our Moms feel special and to tell them how much they mean to us. So here is a fun way, a chopping board made into a mixed media board, with elements that symbolise her, her daintiness, her care and a caption that can express your love to her.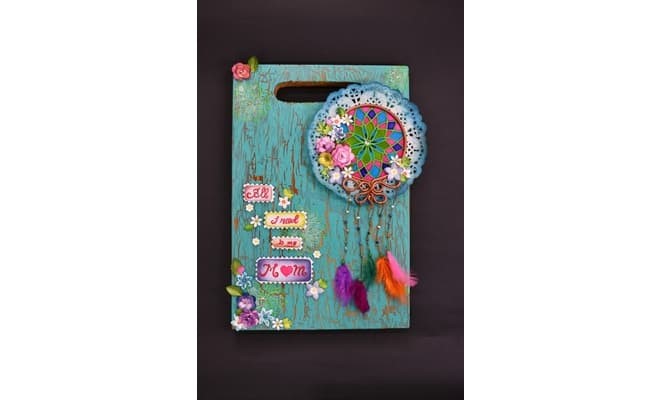 2. DIY Mother's Day Exploding Card
Mothers are special, their gifts ought to be special and more so when it's Mother's day; it has to be an explosion of emotions! So here we are with an intriguing yet attractive exploding box handcrafted for Mother's day, watch her unravel the mystery gift inside it and capture each of those memorable moments.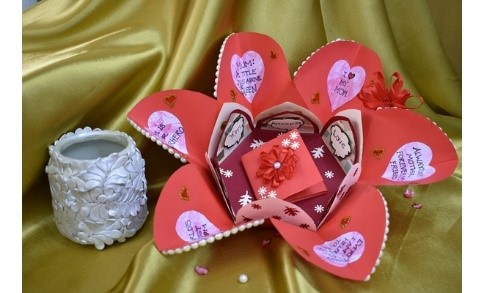 3. DIY Cupcakes Fridge Magnets
Say it with these cute little cupcake fridge magnets this Mother's day. Mothers are so much like cupcakes, sweet, soft centred, loving, pretty and so much more. Making these would remind them each day of your love that's forever.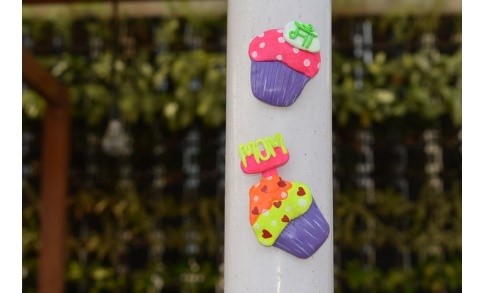 4. Mother's Day Greeting Card – Butterfly Scroll Card
Words can move mountains and can express so much that can change lives and moments. Here's a simple way you can do the same this Mother's Day. We never often do this, but make this simple scroll with loving messages for your Mom, they can be candid, just what you feel from the bottom of your heart express it in this fun-filled DIY and see her expression when she reads it, it would be PRICELESS !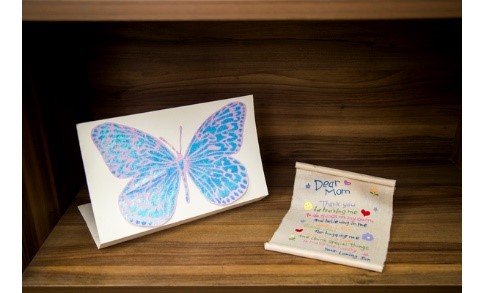 5. Mother's Day Gift Ideas – Bracelet
All things for this DIY are readily available in our homes! So rustle up all materials and make plenty of these bracelets in different patterns and colour schemes, this Mother's Day. She is sure to be surprised and more so knowing that it was all brought together with things in the house. Make her day by giving her these bracelets as a token of your love for her.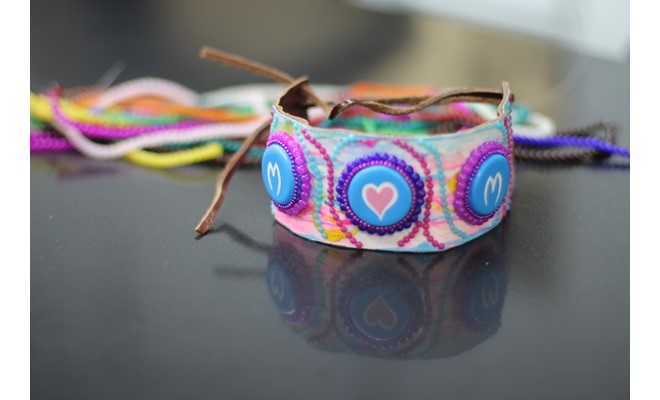 6. Love You Mom – Tote Bag
Handy and so useful is what tote bags are. Fabric painting another satisfying art experience. Making a handmade gift for your Mom that too on Mother's Day is really priceless! If you agree with all these, then this is the perfect DIY for you. Your Mom will be one of those lucky Moms to flaunt her Mother's Day gift with pride and joy.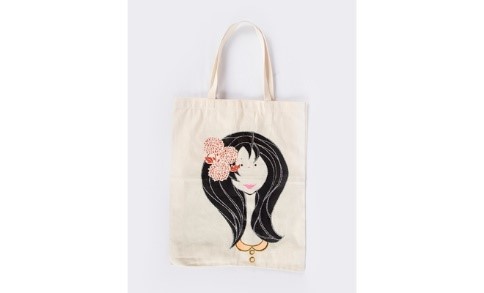 7. Tablemat for Mom
Shop bought gifts are easiest no doubt, but when it comes to a special person that too a special in your life, MOM then one needs to think differently and specially. This tablemat is one such DIY that you can make from scratch and surprise her. Each time she uses it would fill her with so much happiness just reminiscing the moment you gifted it to her.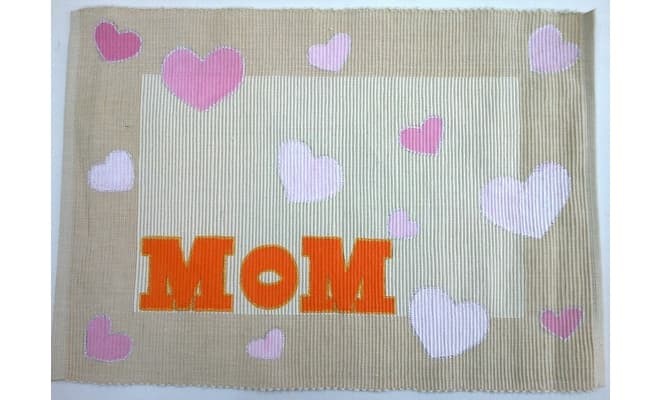 8. Album Card
Cards we make they are no doubt special! This one with a twist is a treasure trove of memories. Put in it memories captured, things collected over trips and many such elements that when opened by her as a Mother's Day gift will fill her with emotions and love for you for the thoughtfulness.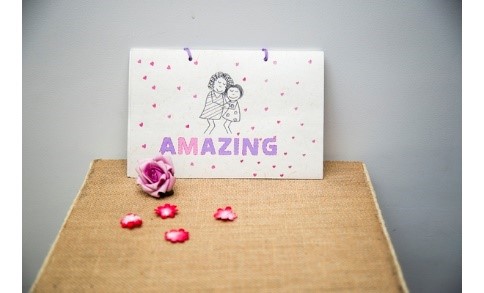 9. Things My Mom Likes
This DIY will be a challenge to you and a huge huge surprise to your Mom as how much you know about her likes and dislikes! So take this up as your DIY for Mother's day, these are simple elements that have been cut out painted prettily that your Mom likes. Framed beautifully and simply with clips on a string adds a kind of personal touch to the whole surprise gift for her.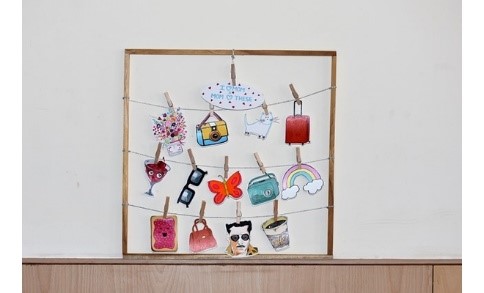 10. Mom Selfie Frame
Capturing memories is beyond anything that one can value! So this Mother's Day make this pretty frame and have your Mom take a selfie with it. It'll be so much fun and will be remembered each time. Make this a group activity with your friends making these frames and having their Mom's being surprised too.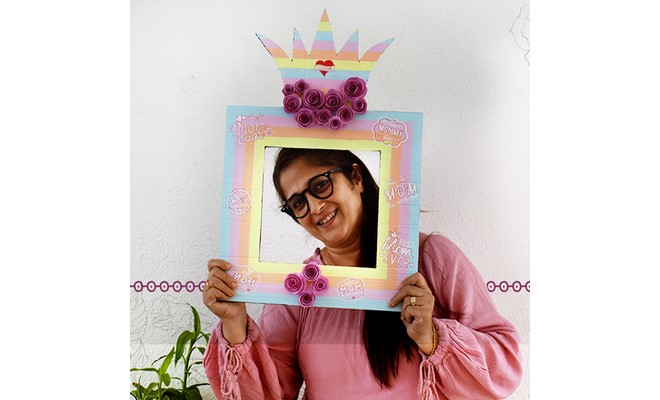 11. Moms Are Forever – Pebble Art
This is as cute as it can get! Little pebbles turned into a Mom and baby elephant sitting side by side. The composition itself though brief says volumes about a relationship between a mother and a child, be it humans or animals or birds. This as a small gift to your Mom on Mother's day will steal her heart away.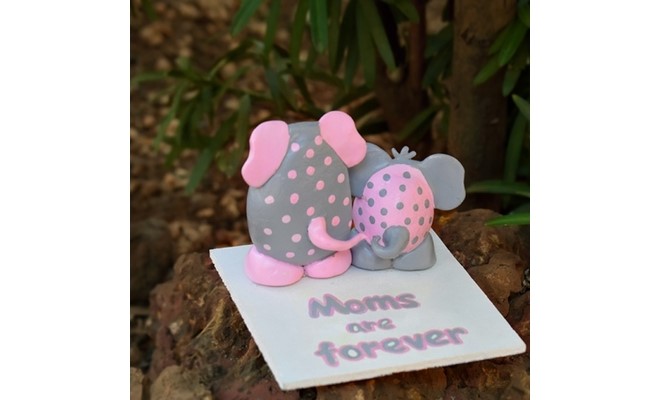 12. Greeting Card for Mom
A card that says so much, especially when it's handmade for a special occasion such as Mother's Day! Mere depiction says a million words and expresses the unexpected. This card is one such DIY that you can make for your Mom. Express yourself so that it simply makes her day.