Floral Motifs Bottles
Floral Motifs Bottles
Flowers make the world a better place? Of course, just ask anyone who loves colours what flowers are to them. They are beautiful, they are vibrant, they are all things good and so we have put some of them on our bottles too!
Here are a few quirky bottles with floral designs:
This first set of floral bottles has been inspired from Blue Pottery style of Jaipur. A melange of Fevicryl Acrylic Colours, Fevicryl Glass Colours and 3D outliners has made these bottles so lovely! We start with priming the bottles and doing a base coat of Acrylic Colour White and then let it dry. With a pencil draw the pattern on the bottles. Outline the design with 3D outliner blue and then paint the design with Glass Colours using a brush. Leave it to dry completely and the bottles are ready!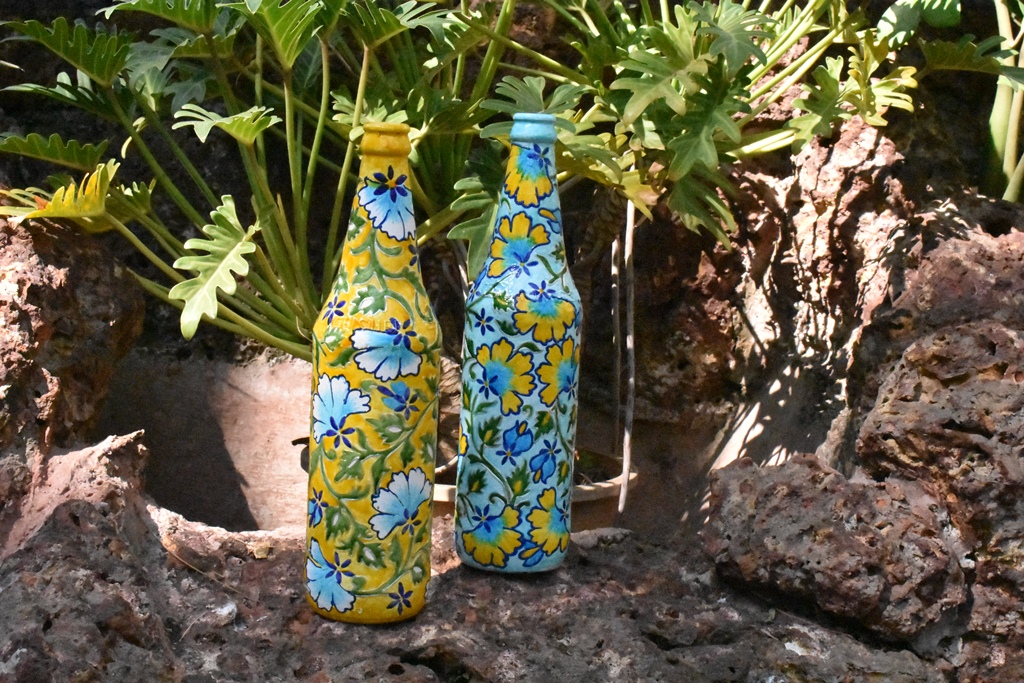 Floral Scandinavian motifs have been painted on this bottle using Fevicryl 3D Neon liners. Isn't this one totally cute? And it will be ready in a jiffy too! Make designs on the bottle which has been painted with a white base coat with a yellow pencil. Then outline the design with 3D Neon liners and let it dry. The bottle is ready!
Here is a set of 3 Antiquity bottles which have been painted using Pearl Metallic Gold outliners. They give such a regal look to the ambience. They are just so easy to do. Select 3 endless floral patterns and paint them directly on the bottles using the gold outliners.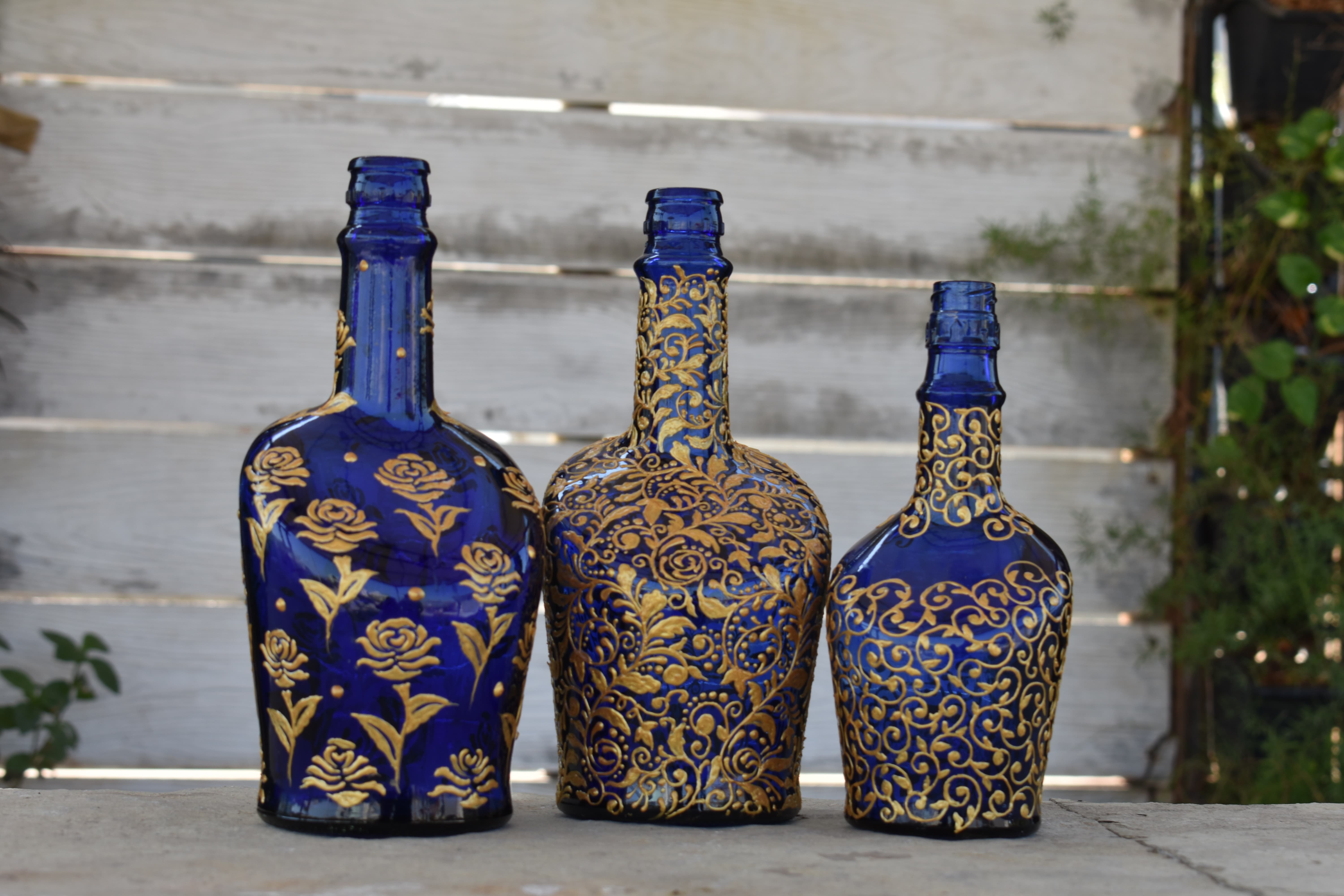 Lastly we have pretty bottle which has been painted using metallic outliners. The base is a very pale yellow and then the bands and flowers of silver, gold, copper and bronze have been painted on them. This one is a classic! You can customise the design as per your choice and anything more or some less will also look equally beautiful! So get going and post the images when you are done J