Fevicryl Fabric Glue
Fevicryl Fabric Glue
FEVICRYL FABRIC GLUE
Fevicryl Fabric glue as a product was created to encourage hobbyists and crafters to add extra value to their products by sticking embellishments on them.
It allowed people to add on that extra something to any fabric they owned or recreate perhaps a fancy ornate stole they saw on the runway or in a magazine or in the display of a shop without emptying their pockets buying it.
It is a product that allows you to bring out your creativity and display that on not just fabric but various surfaces like wood/acrylic in a tangible way.
As a product it was introduced for crafting purposes but it gained huge popularity with the zardozi karigars all over India in the early 2000's when stones and beads with no stitch holes were introduced in the market from China. It allowed them to replace adhesives that spoilt expensive fabrics by staining, it allowed them to cut their production time into almost half if they chose to stick more stones and beads than stitching them.
As of today, Fevicryl Fabric Glue is used in almost every zardozi unit pan India which make finery for top Fashion Designers. It is also used by numerous artists, hobbyists; designers as well to bring life to their various creative projects. Here are some examples of what can be done using Fevicryl Fabric Glue.
Ornate design on T-Shirts: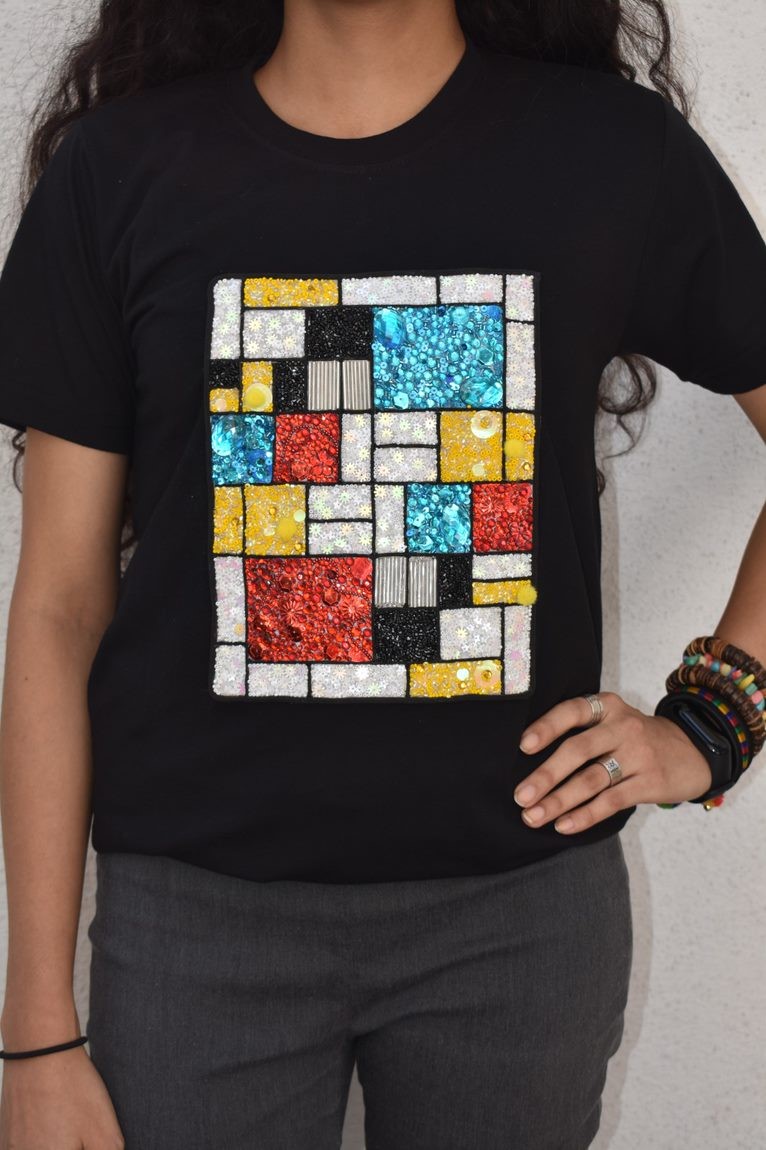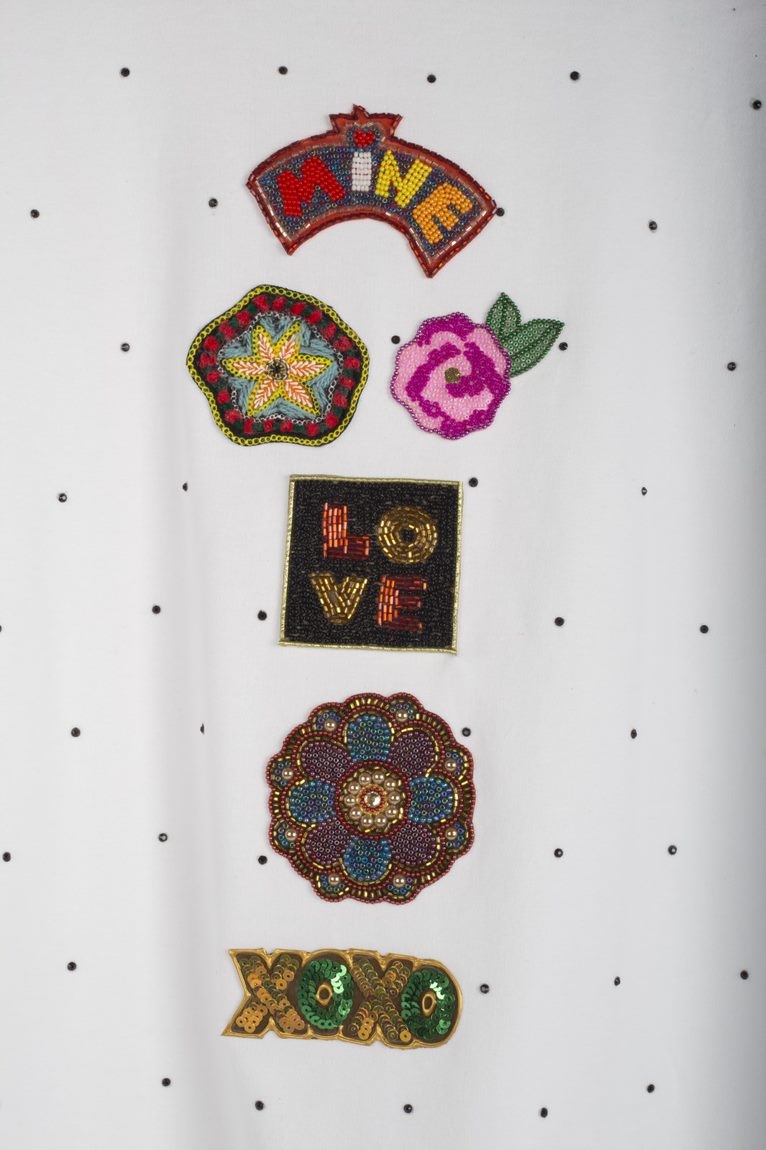 Wall Decor: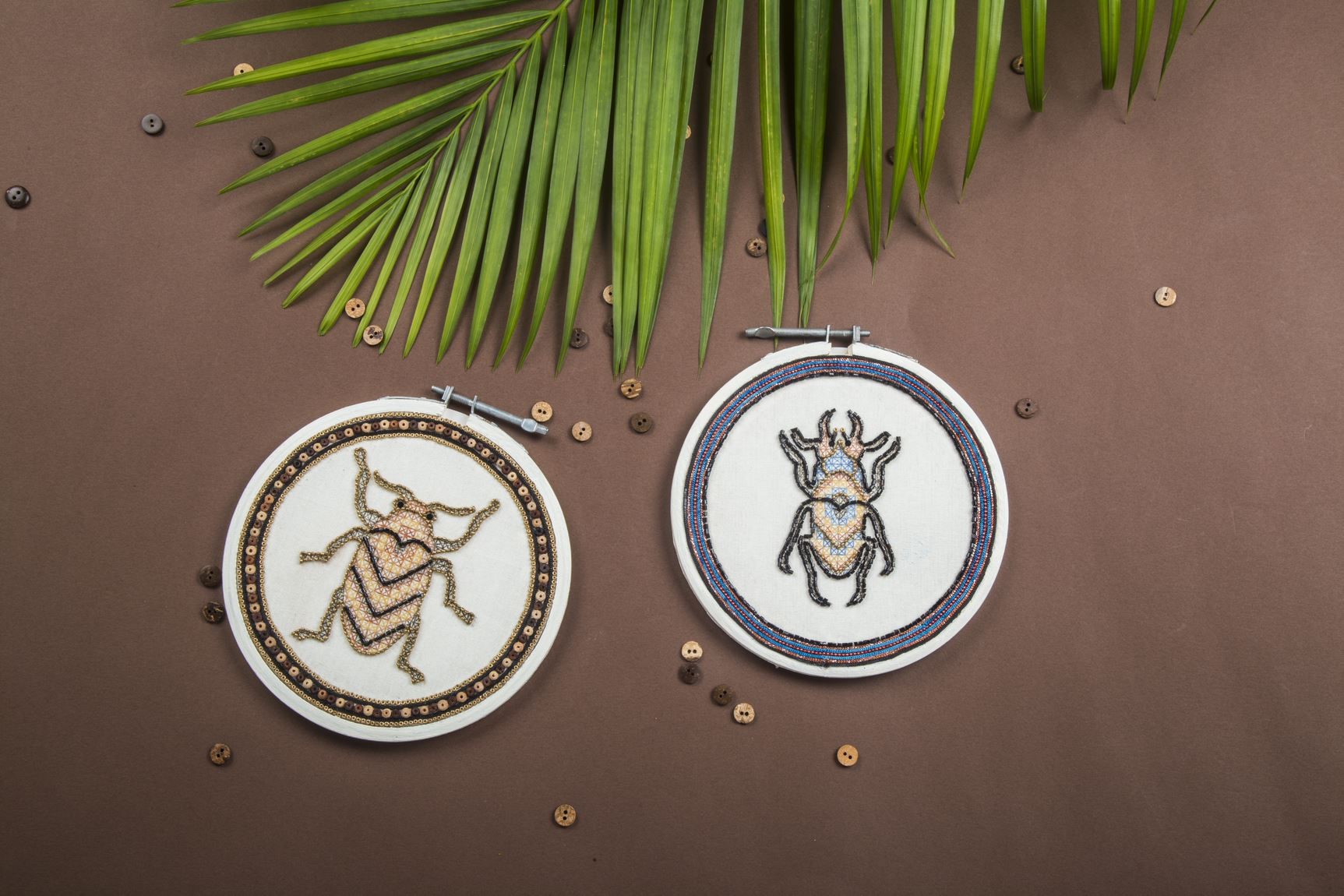 Ornate Bangles: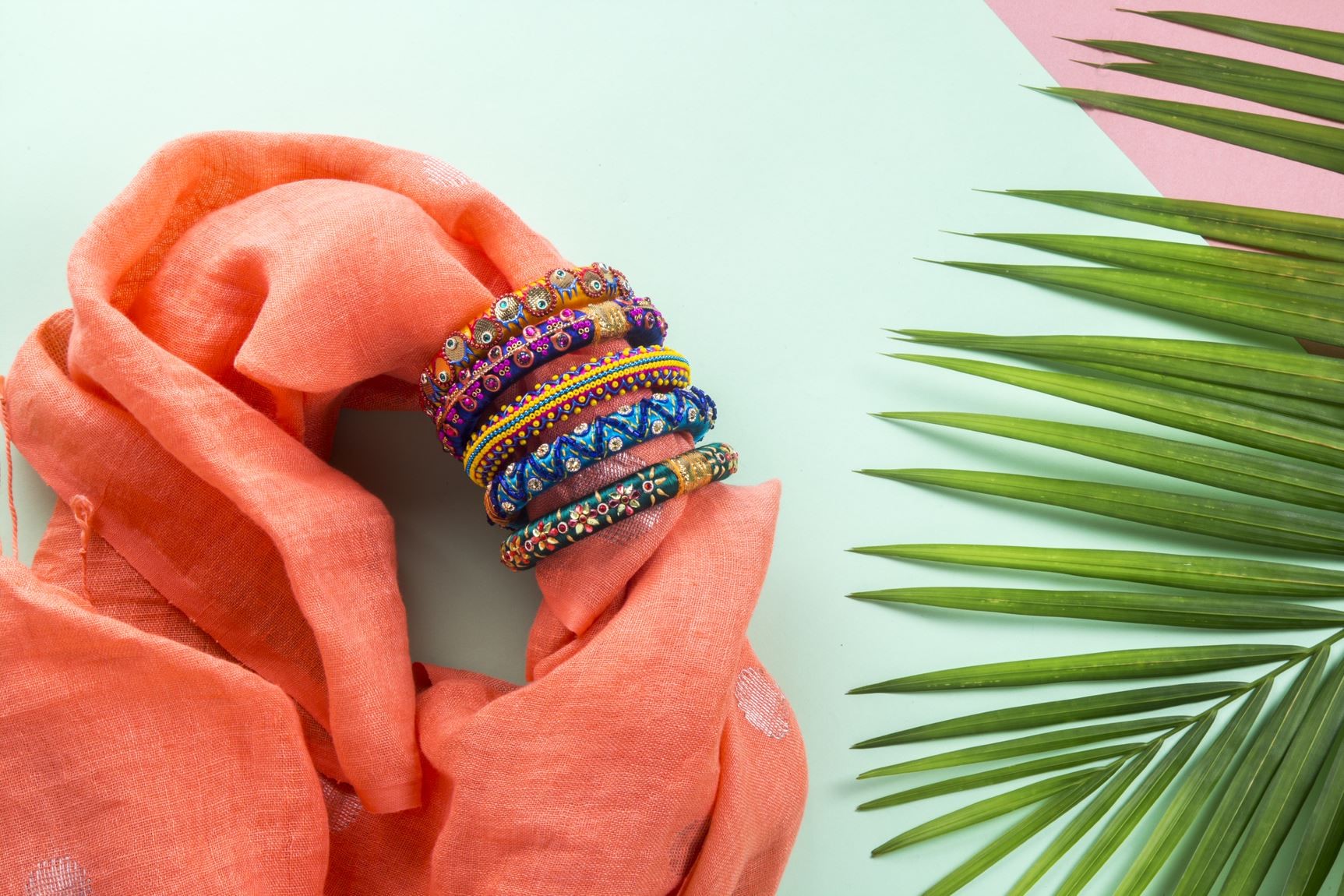 Some product ideas that can be made using Fevicryl Fabric Glue to get the ball rolling can be;
Revamping your old white shoe/ adding more value to your new white shoe by sticking some stones and yarns and laces on it as you wish. This could elevate the look completely.
Bring out that old saree you think has had its time and give it a face lift by sticking fresh new borders and sprinkle some tiki or zarkan/diamond stones on the body of the saree. All this can be done using Fevicryl Fabric Glue.
You love patches? Make a patch of your choice using beads and yarns and stones on buckram material using Fevicryl Fabric Glue. Once it has dried, stick this patch on to your favourite t-shirt, worn out denim, on your cool leather or denim jacket. Now you have a story to tell every time you stick a new patch and you end up upgrading your garment as well.