Father'S Day Diy's
Father'S Day Diy's
Father's Day DIY's
21st June marked on the calendar as Father's Day, a day when your Dad the super hero of your life can be told how special he is to you. Say it with handmade gifts and surprises this year, which always go a long way. We gathered a whole host of easy and special DIYs that can be done at home. So get all your art and craft supplies together to get started on your favorite DIY for your dad this Father's Day.
1. Super Dad T-shirt
A day that can make your Dad feel like a real super hero! Make this fabulous T shirt for your Dad this Father's Day and see his eyes gleam with appreciation and love for you. This one would be his favourite for sure, for year to come!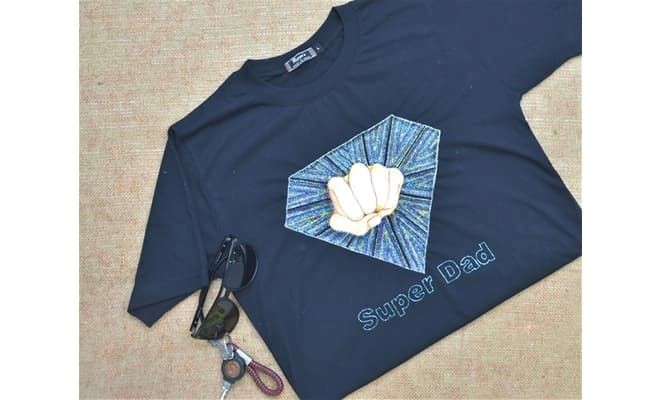 2. Father's Day Canvases
Here is a fun filled DIY that you can make for your Dad, this Father's Day. Think of the things that your Daddy is good at make these canvases like we have. Make each one more distinct than the other and prepare this little gift to surprise your Dad. He is sure to be proud of you and the memories of the day would linger for a long, long time.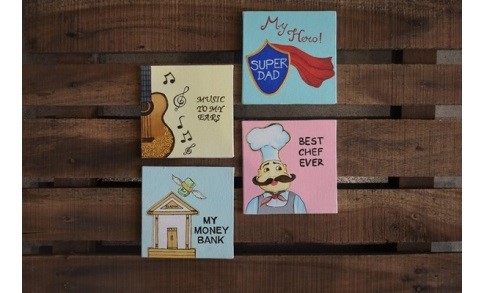 3. Father's Day Craft Ideas (Moustache – clay modelling)
This is something that your Dad would proudly display on his desk or at his work station. A lovely DIY that has clay modelling, customize this project to your Dad's taste and gift it to him with love. Watch the gleam in his eyes as he receives it, that's priceless!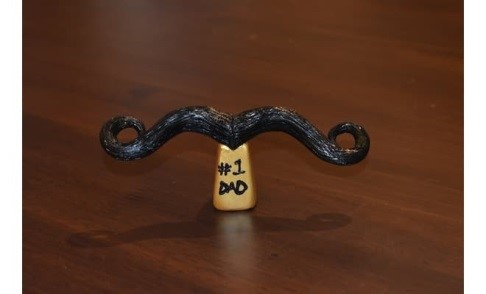 4. Folder Making Ideas (Super Dad)
Learn how to personalize a file folder using Fabric Colours to paint on it. Make it a special one, for your Dad, this Father's Day. Choose colour combinations that are your Dad's favourite, probably you could write something meaningful too. Just go with the flow and make it with all the love you have for your Dad.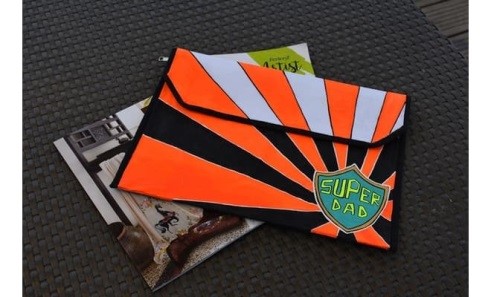 5. How to make a tray at home
You see your Dad's desk, does it need organising? Do this simple DIY and help him not only with a gift for Father's Day but a set of useful trays to keep his desk look more neat and tidy. It would sure not only surprise him but his heart would go out to the effort made by you. So go ahead and make his day.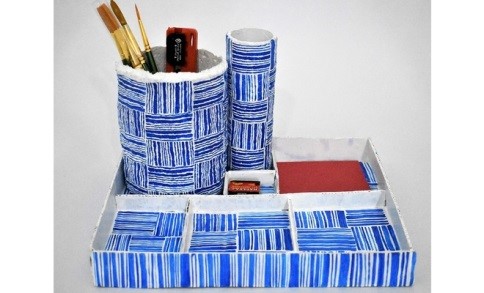 6. Super Dad Pen Stand
Father's Day is nearing, so here is a useful DIY that will be oh so handy for your Dad's desk! Make this Super Hero pen stand for him and surprise him. You could choose a character that is your Dad's favourite or yours for that matter, to let him know that he is your hero not only for this one day but forever.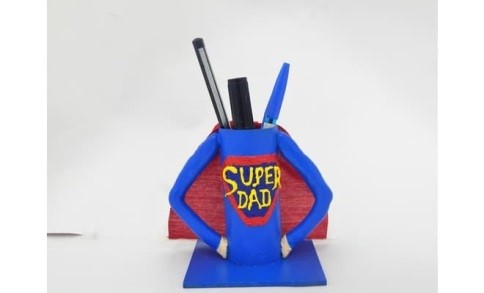 7. Owl will always love you card – Father's Day
What a lovely way to make your Dad feel special than with a card! The words and the fact that it has been especially handmade for him for this occasion will win his heart. A card to convey your feelings will never go out of vogue, so go for this and make several cards if you wish each one with a different message.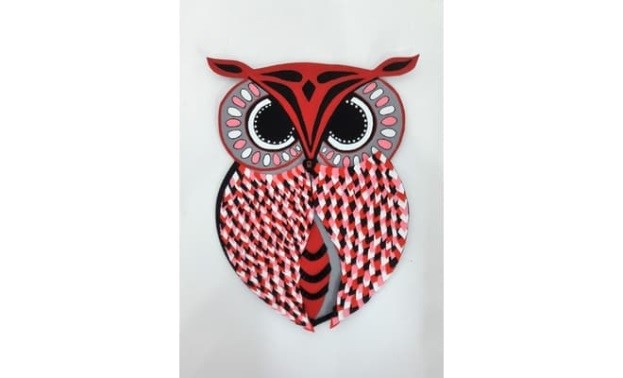 8. Dad Bookmark
For Father's Day we thought of making this funky bookmark especially for the occasion. Make loads of such bookmarks with maybe personalised messages on each. Each time he opens his book and sees these bookmarks made by you will bring a broad smile to his face.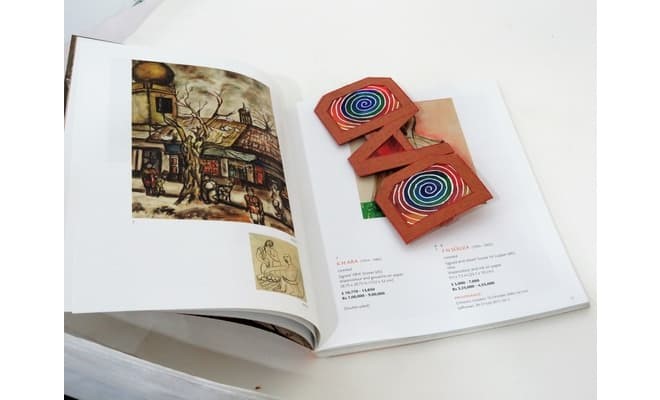 9. Dad Scrapbook Album
This is a real good gifting idea for Father's Day; a Dad scrapbook to capture all your loving memories and moments in them. Collect little elements that you might have gathered on family holidays to stick them in this scrapbook. Write your messages for him and tell him how much he means to you. Just pour your feelings and make this the best gift that he could ever receive.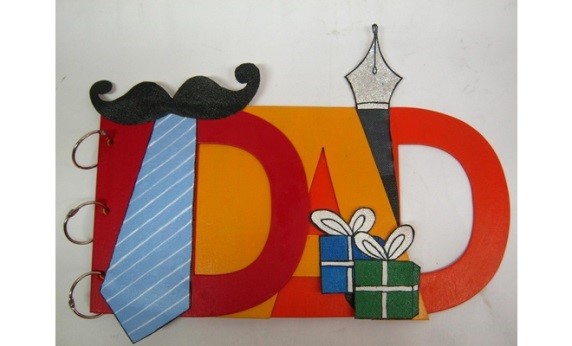 10. Paper Weight
Here is a lovely and easy DIY made using very basic materials and an interesting way to make a paper weight and customise it for Father's Day. Choose as many as you want, and make each one special by painting themes or writing a personalised message for your Dad this Father's Day.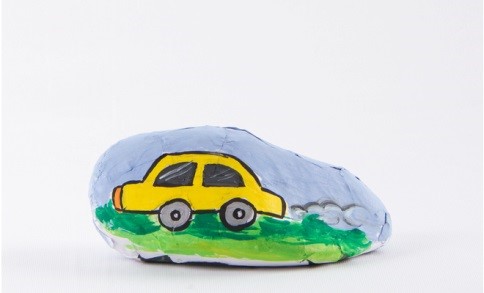 10.Bookends for Dad
Is your Dad fond of reading books? If yes, then this is the perfect DIY that you could make for Father's Day. Made simply using Mouldit and painted with Acrylic Colours, this makes for a fun activity for you and doubles up as a handmade gift for your dear Daddy !