Easter Diys
Easter Diys
Easter DIYs
It is Easter time the time to look out for some eggs and some good luck bunnies and it can be made more special by making some fun DIY projects; some to gift and some to show :)
1. Tote Bag for Easter
A lovely and handy gift that you can hand make at home is this Easter tote bag. Make it as colourful as you want and think of the special people you can gift them to.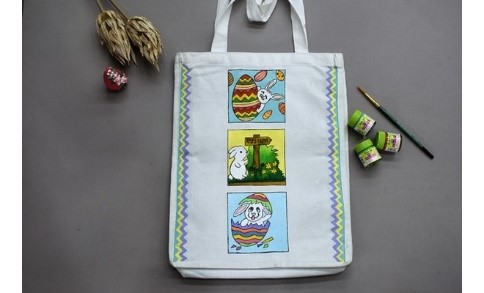 2. Easter Card with Punch Flowers
The good old card never gets out of vogue. In our age of digital and social media, a handmade card would be just so special. To receive one makes you feel special and thought of. So say it with this card that has pretty flowers bunched together as an Easter egg.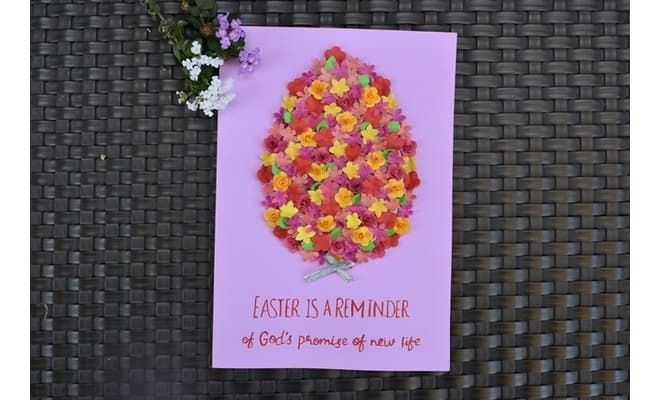 3. Mouldit Bunny rings for goody bags
How cute are these bunny rings! Rings that can be used to wrap and cling onto your goody bag of sweets this Easter season. This idea can be used for all occasions and not just Easter; a prettily handmade ring made using Mouldit and painted with Fevicryl Acrylic Colours.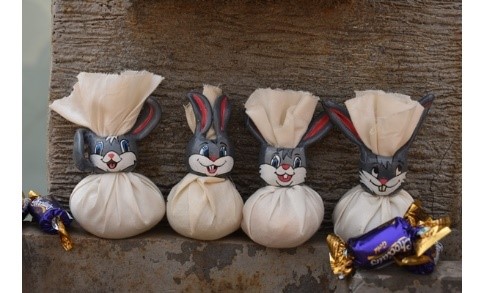 4. Eggscited about Easter Wall Décor
What better than announcing it with all the joy in your heart, a heart-warming wall décor that welcomes Easter with all the gusto! Customise it and proudly adorn your wall space to welcome one and all.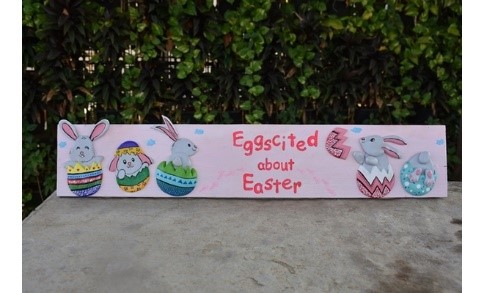 5. Mini Easter Bunnies
Cute little bunnies! Make them your curio set this Easter season. Creatively moulded with Mouldit and painted with Acrylic Colours, postured differently makes them so adorable. This will surely be a hit and will win you compliments galore.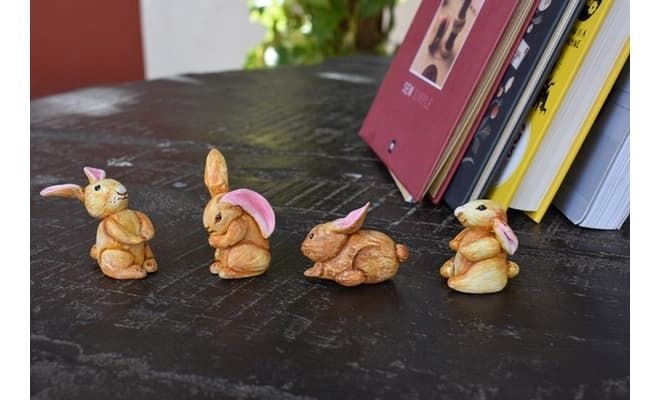 6. DIY Cushion Covers
A cute pair of cushion covers with Easter bunnies. Who would not like to have these? Well, making them is so much fun, with spraying the colours and stencilling these cute li'l bunnies. You can follow this technique in so many other interesting ways.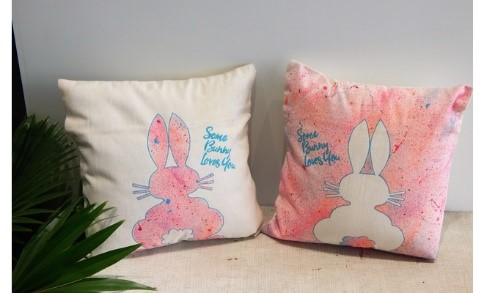 7. Easter Egg decorating ideas
Are these for real? Well, almost! Made using the fun papier mache technique, these have been handcrafted to make Easter eggs and then decorated with beads, painted and made so festive for Easter.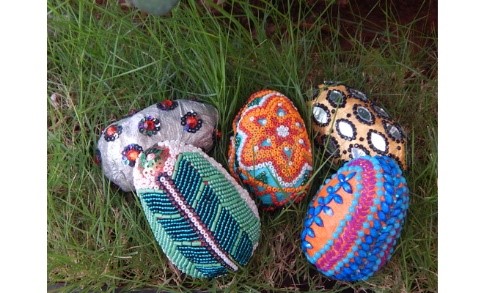 8. Easter Paper Bag Craft
Receiving a gift feels special! But receiving it packaged beautifully feels even more special, isn't it? So here is a simple paper craft with a bunny that can be made to put in your Easter goodies and gift away with so much love and wrapped alongside.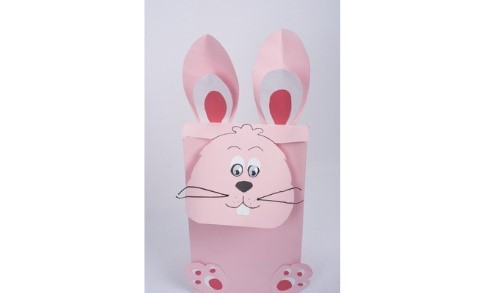 9. Easter Egg Paper Weight
Dainty and delicate! Yes, a paper weight (Pebble) shaped like an Easter egg, that's decorated with quilling craft, which is sure to be the centre of attraction on your desk. Make these in plenty and gift them for Easter.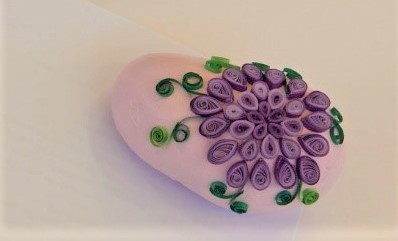 10. Easter Egg danglers with quilling
Just hung around your home to bring in Easter, these delicate and cute quilled Easter shapes would look really pretty. A warm and welcoming ambience just seeing them around is what is brings about.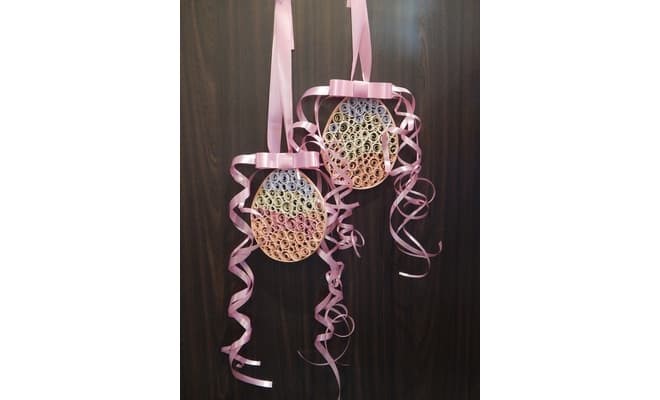 Ciao and have fun creating!