Diy's For A Colourful Holi
Diy's For A Colourful Holi
The festival of Holi marks the end of winters and blossoming of spring; a time to forgive and forget; a time when colours are celebrated and embraced both literally and metaphorically!
Here are some very interesting DIYs for the festival of colours that one can get engrossed in with fun and creativity.
1. Photo props for Holi
There is so much fun that goes on during the festival of Holi, these props would just add to it all. The crazy fun times can be heightened by making these fun props simply and using them of the very day. Click pictures and have them saved as memorabilia for years to come.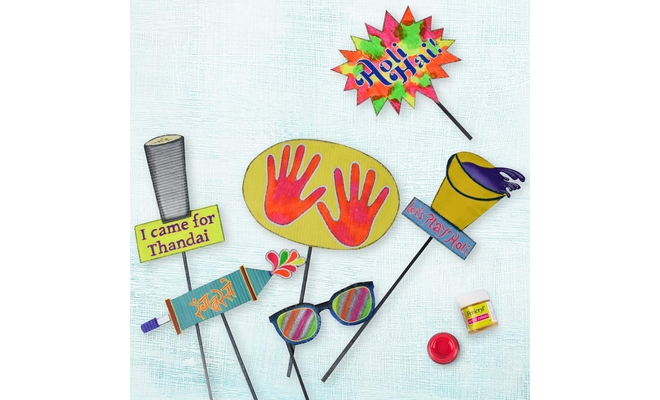 2. Rainbow platter for Holi
What a lovely DIY, A rainbow platter to pile up all your colours for Holi! The platter has been beautifully handcrafted using Fevicryl Mouldit. Painted in vibrant shades of a rainbow and shaped too like one, this makes an interesting DIY for Holi.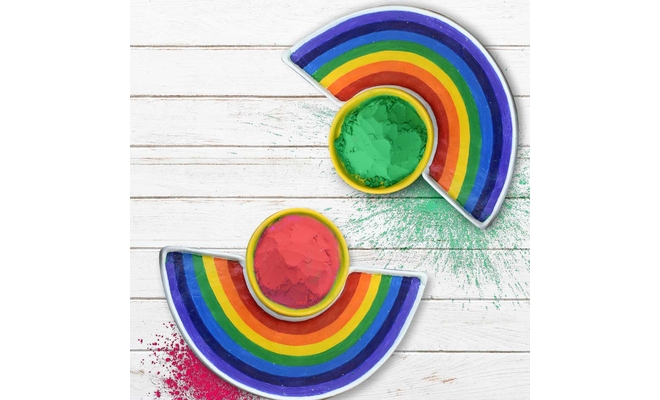 3. Pooja Thali
Pooja during Holika dahan is one that's austere and has depth and meaning. Make it special this year with your very own hand painted pooja thali. Make it with traditional patterns using Fevicryl Acrylic Colours.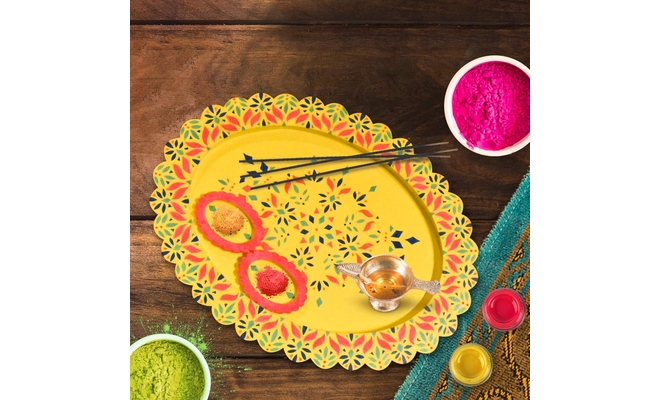 4. Brush faces with Holi décor
This DIY is so apt and meant just for the festival of Holi. Brushes that have been given a colourful makeover with splashes of all colours ! A wall décor to add to the existing ambience and fever of Holi around, it's a very engrossing and fun DIY to do in a group.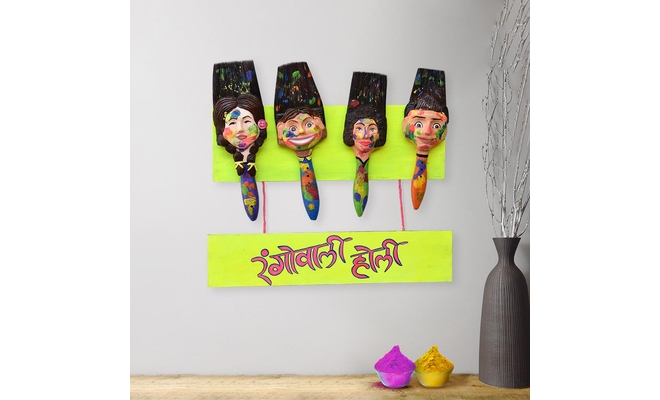 5. Holi box
Holi being a fun filled festival of colours and excitement, sweets cannot be far behind. Precisely for this, we have made these boxes for sweets decorated with 3D Neon liners to be put in that can be shared with everybody around. Simply made using card paper and decorated vibrantly with Fevicryl Neon Liners, makes it a highlight for the day.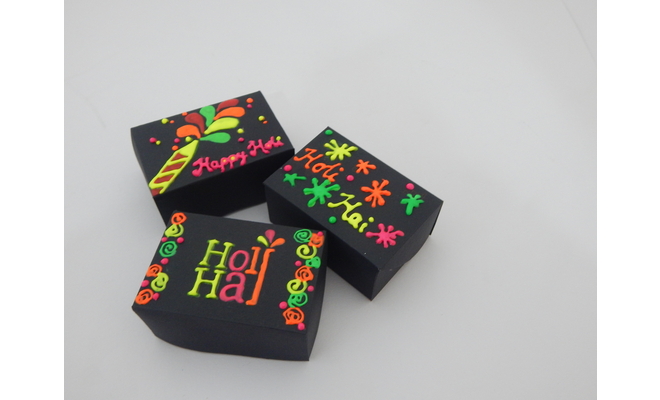 6. Gulal potli
This will be such a hit amongst friends and family ! A potli made using little bits of fabric in a checkered pattern stuck using Fabric Glue and a stitched effect given using Fevicryl 3D outliners. This is especially made for your gulal powder that you can carry and flaunt too.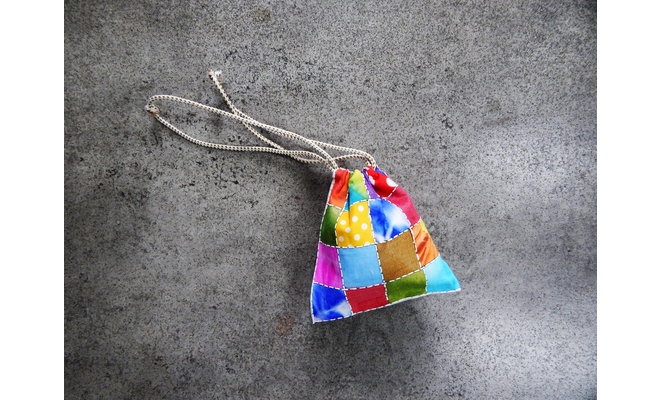 7. Fridge Magnets
A lovely and interesting DIY are these fridge magnets are made using Fevicryl Mouldit with elements and things that are commonly synonymous with Holi like pichkari. Gujiya and thandai. These can be innovative little gifts that you can give your close friends or family members.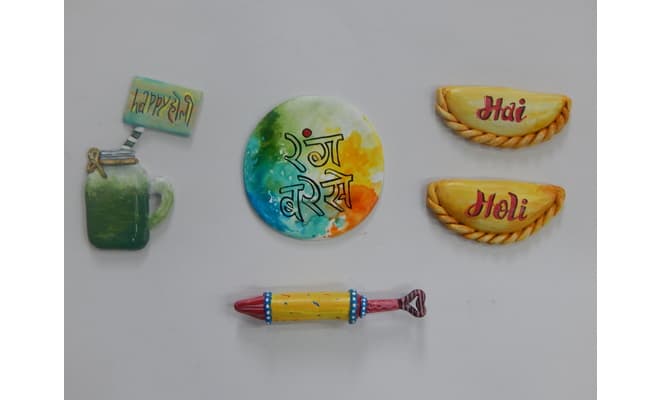 8. Holi pull out card
Tradition definitely has its own place, and having said that the good old card is always a pleasure to make and even better to receive. So here is a Holi pull out card made with a riot of colours; Fevicryl Glass Colours have made it so very colourful, rightfully owing to the occasion. Have fun making this DIY card and spread the spirit Holi around!