Decorate With Bottles
Decorate With Bottles
Enliven the space around you, customised as per your style with bottle art. Bottles are the easiest way to pep up the décor and give that extra zing of colour and culture to your vignettes. Bottle art great way to recycle stuff and nobody is complaining as it is so much fun!
In this blog series we will look at various ways to decorate bottles. The first step is to clean the bottles and remove the labels. This involves soaking the bottles in a tub full of water overnight and next day scrubbing out the label. Wash the bottles with soapy water and then wipe them with a soft fabric and voila we are ready to paint! The second step is to prime the bottle, if you are going to paint on it. For this apply a good quality primer or paint a coat with dense white acrylic colour. Leave it to dry thoroughly. In the meanwhile think about the design and then we are good to go.
You can actually do anything with a bottle or on a bottle! Possibilities are immense. Here are a few bottle art inspirations: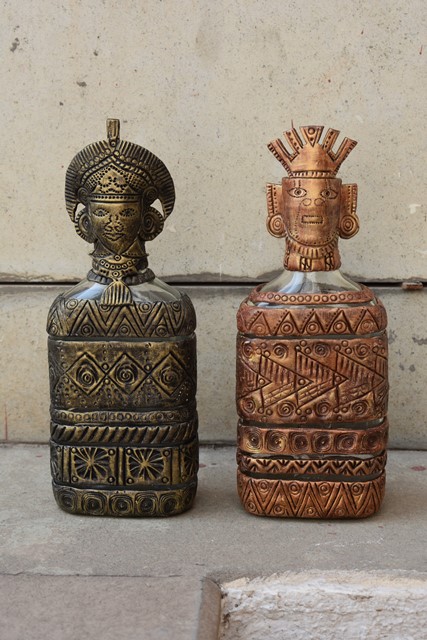 Isn't this pair of bottles just gorgeous? Fevicryl Mouldit has been used to create bands and the masks on the bottle and then they have been painted with Fevicryl Metallic Colours.
Bead work on bottles: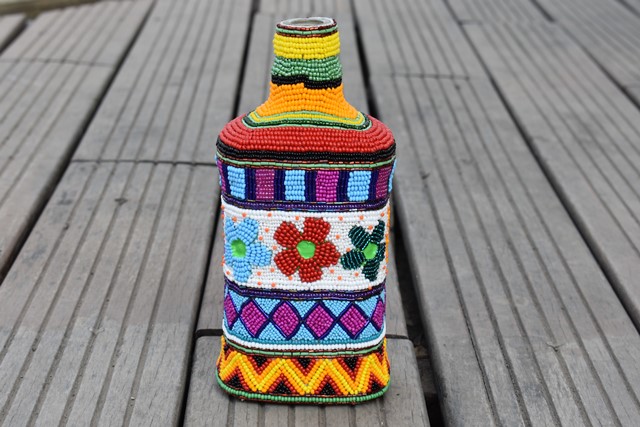 Doesn't this bottle remind you of bygone hippie era? The colourful the better and the beads are a plus plus! Beads have been pasted on the bottles with Fevicryl Fabric Glue.
Fairy House: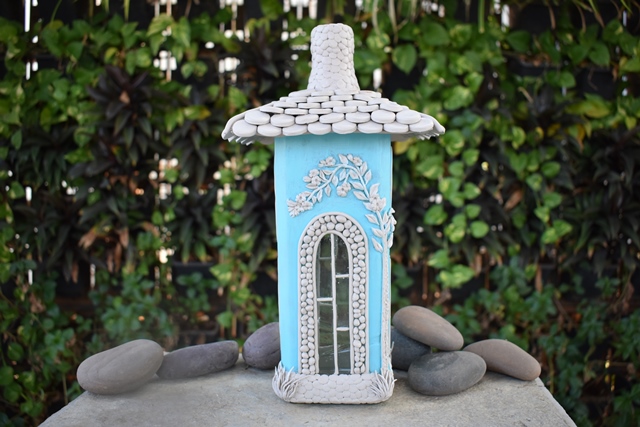 This bottle reminds me so much of Fairy tales and fantasy land! A wee bottle has been converted into a cute cottage with Fevicryl Mouldit. It is just waiting for Snow White to come and make it a happier place!
Neon Burst: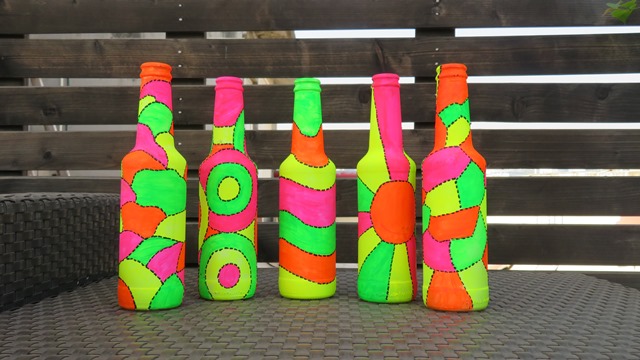 Let us add some colour, not just colour but some vibrant colours in our décor with a set of Neon bottles. Abstract theme painted on the bottle give them just the right amount of quirkiness.
Fishes in a pond: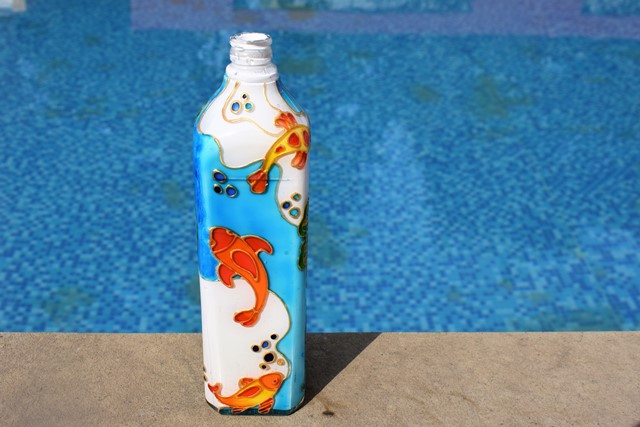 This bottle has painted with Fevicryl Glass Colours and Fevicryl Acrylic Colours. Outline the design with Fevicryl 3D outliners and let it dry. Pour and Swirl Acrylic colour inside the bottle and let it dry. Then fill glass colours in the design with a brush and let it dry, and the bottle is ready!
Starry Night with dotillism: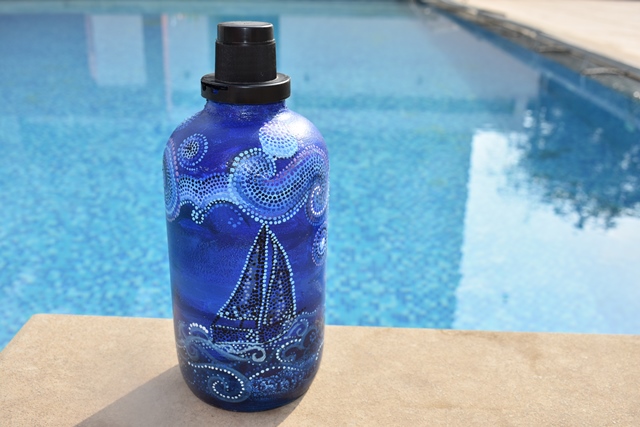 The last one should be the most intriguing! Van Gough the maestro has given us many a lovely masterpieces and Starry night remains one of the most coveted. Taking inspiration from the same this bottle has been made using stippling with Fevicryl Acrylic Colours.
So, let your imagination run wild and let the creative juices flow! Create your own bottle art masterpiece!