Bottle Art With India Art Forms
Bottle Art With India Art Forms
India is a country of diversities, a country of different cultures, different languages, different attires, food habits and more. Art is a way of life in India where people even make art on walls and floor on the houses they live in. Art is in the way we dress, we celebrate, we eat, we decorate and more. So why not bring the art to some bottles too. Here is a collection of 5 bottles which have different forms of traditional, folk and tribal Indian art forms painted on them.
The first art form is Lippan Art from the state of Gujarat. Lippan is clay decoration in geometrical patterns in combination with mirrors done on the walls of huts of the villages in Kutch. We have tried to recreate the beautiful art form with Fevicryl Neon Liners on bottles.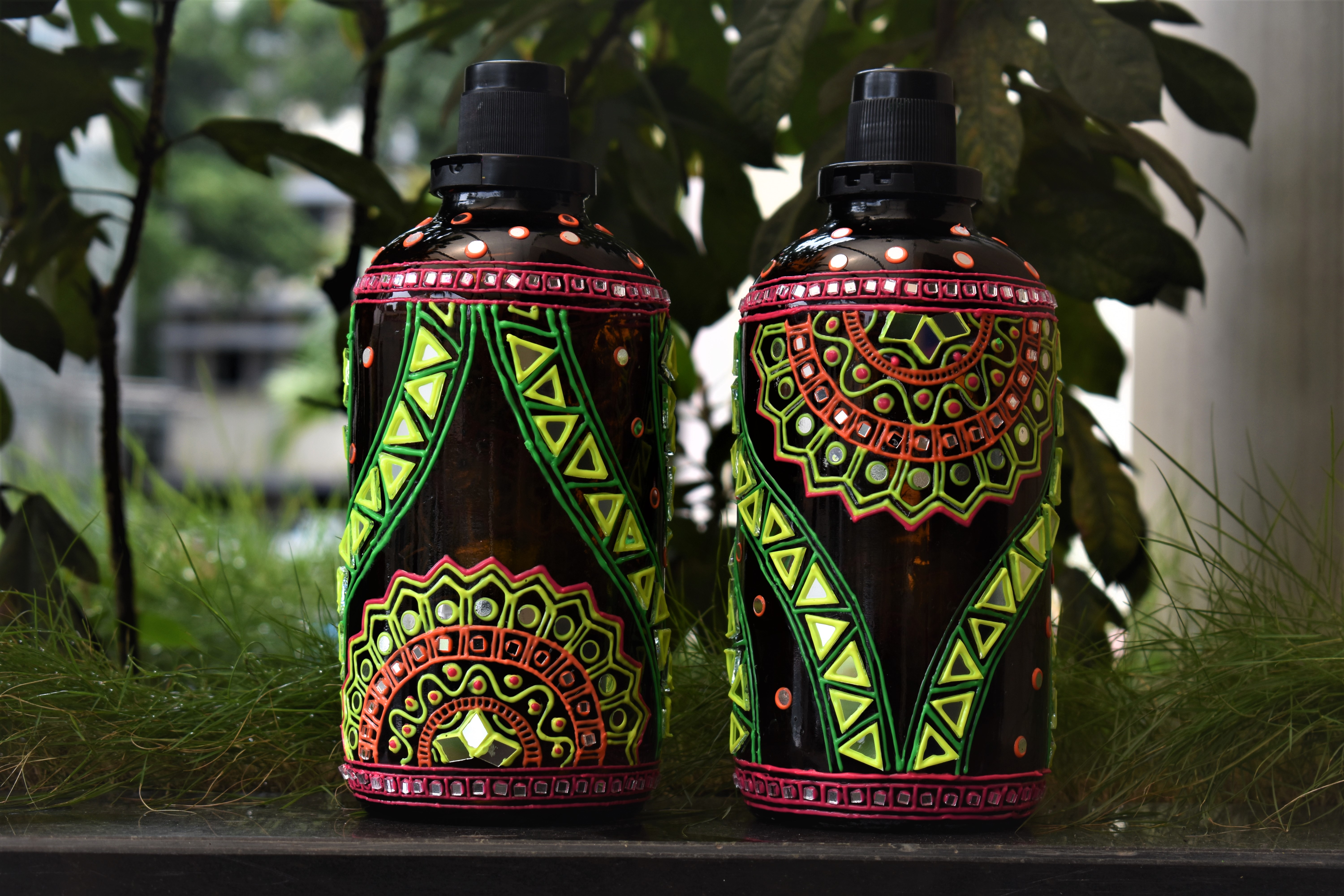 The second art form is Gond from the tribal art form of Madhya Pradesh. Gond tribe use pigments found in nature like charcoal, leaves, flowers and soil to paint the walls and floors of their houses. The colours used are bright and vivid and there is a lot of line work in the paintings. The subjects are abstract and there is a sense of movement in the paintings. All the paintings are based on elements of nature.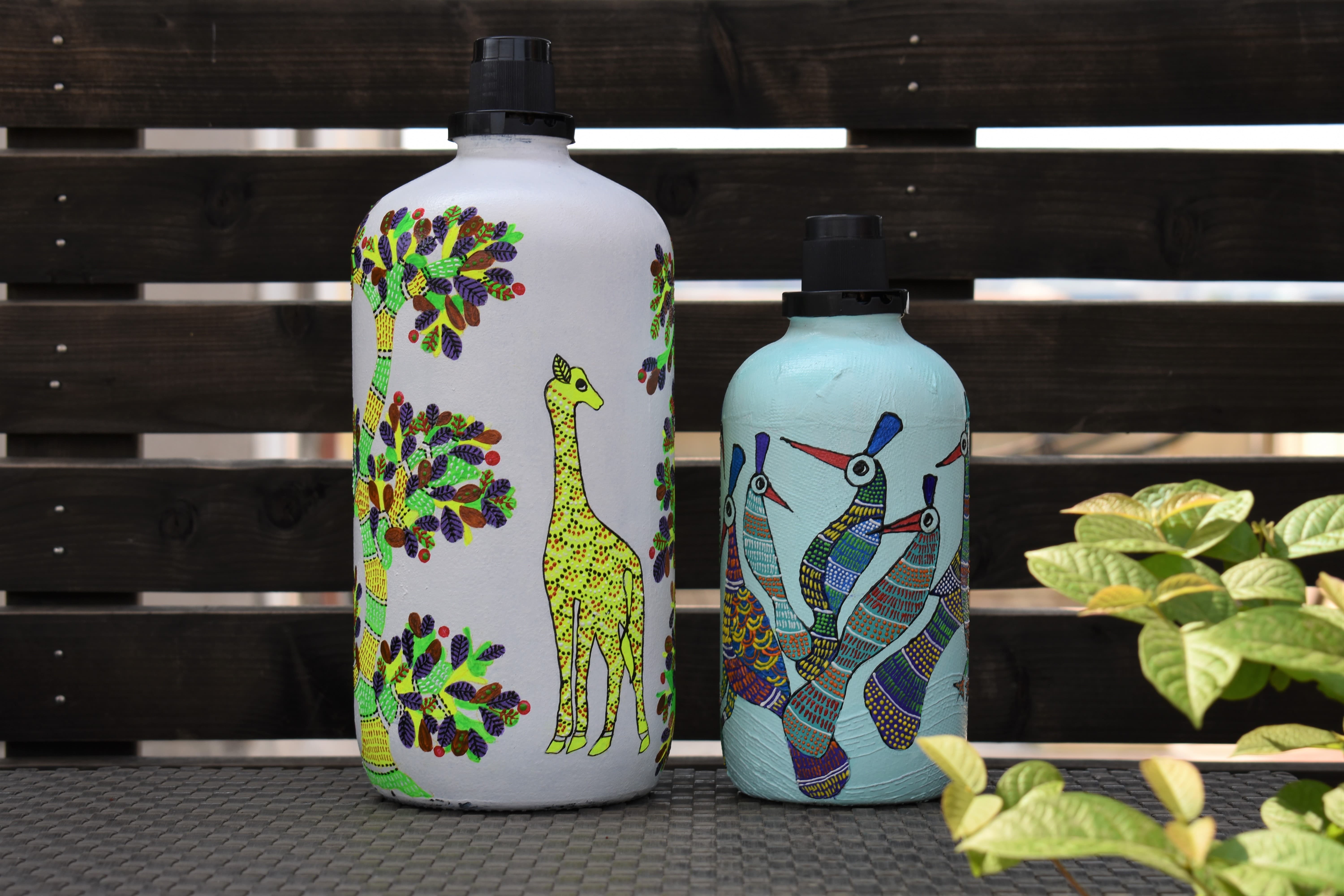 Madhubani is probably one famous folk art form that has found takers all over the world. It comes from Mithila in Bihar. It is said that Madhubani paintings were originally created when Raja Janak asked the people of the region to decorate the walls of the houses to celebrate the marriage of Lord Ram with Sita. In Madhubani paintings natural pigments are used to create brightly coloured geometric artwork. Nowadays artisans use acrylic colours too to paint on multiple substrates. We have painted this bottle taking inspiration from Bharni Madhubani Art.
The next art form is Warli from the state of Maharashtra. Warli is a tribal art form and uses a set of basic geometrical forms to depict nature and rituals. It is predominantly done on the walls of hutments. Rice paste and water are used traditionally to paint ochre colour walls. It is replicated here on a bottle using Fevicryl 3D outliners.
Lastly and one of the most interesting art form done is Patachitra. Patachitra is a traditional art form from the state of Odisha. Folk tales and mythology are painted in intricate details on the scrolls. Most of the paintings are inspired by Jaganatha and Indian Gods. Artisans use natural pigments to paint the scrolls, walls and sometimes even palm leaves. Lately many artists have started Patachitra painting on bottles too. Taking inspiration from them we have painted this bottle using Fevicryl Acrylic Colours following a achromatic colour scheme.
Aren't Indian art forms so varied and exciting as the country itself! Do try recycling your bottles with Indian art form and share with us too!
Ciao!