6 Easy Wall Art Ideas For Kids' Room
6 Easy Wall Art Ideas For Kids' Room
No one will deny that childhood is the happiest time of our entire life! We learn, have fun and then have some more fun. The environment in which a child grows up has an impact on his creative thinking and behavioural skills. Bright and beautiful patterns and colours around them ignite their curiosity and can inspire, excite, soothe and heal at the same time. So it is very important to pick up the right theme and colour scheme while painting a kid's room. Each child's sensibilities are different from the other and we need to recognise the best for them probably even ask them for their suggestions.
It is very important to get the right colour and theme for kid's room décor so as to build a safe environment for them and also coordinates with the furniture and overall look. Fevicryl has an array of paints to choose from when it comes to painting your kid's wall from vibrant Neon colours to dreamy pearl colours to vibrant acrylic colours. These colours have no odour and are non-toxic too. So as a parent you can be rest assured about the safety aspect. Cool isn't it?
Here are a few cool wall art ideas to get started:
1. Quotes – Paint inspirational quotes on the wall. Quotes work in Monochrome and in colours too. Just choose one that your child will identify with.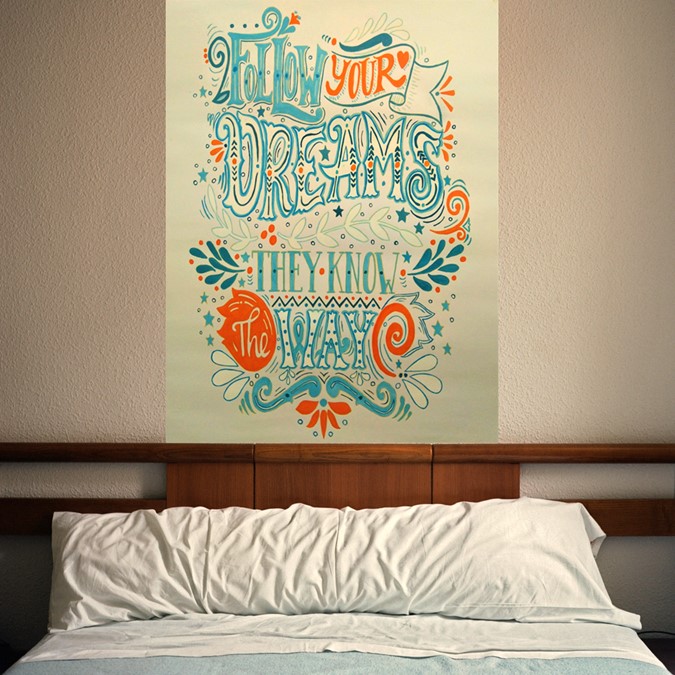 2. Fairy tales – Paint scenes out of Fairy tales on their walls to give a surreal look to the room. Choose pastels or light shades to paint these designs on the wall and give an accent of a bright shade. Be it Rapuzel or Cinderalla or Jack and the Bean stalk customise the design as per the age and the preference of your kid.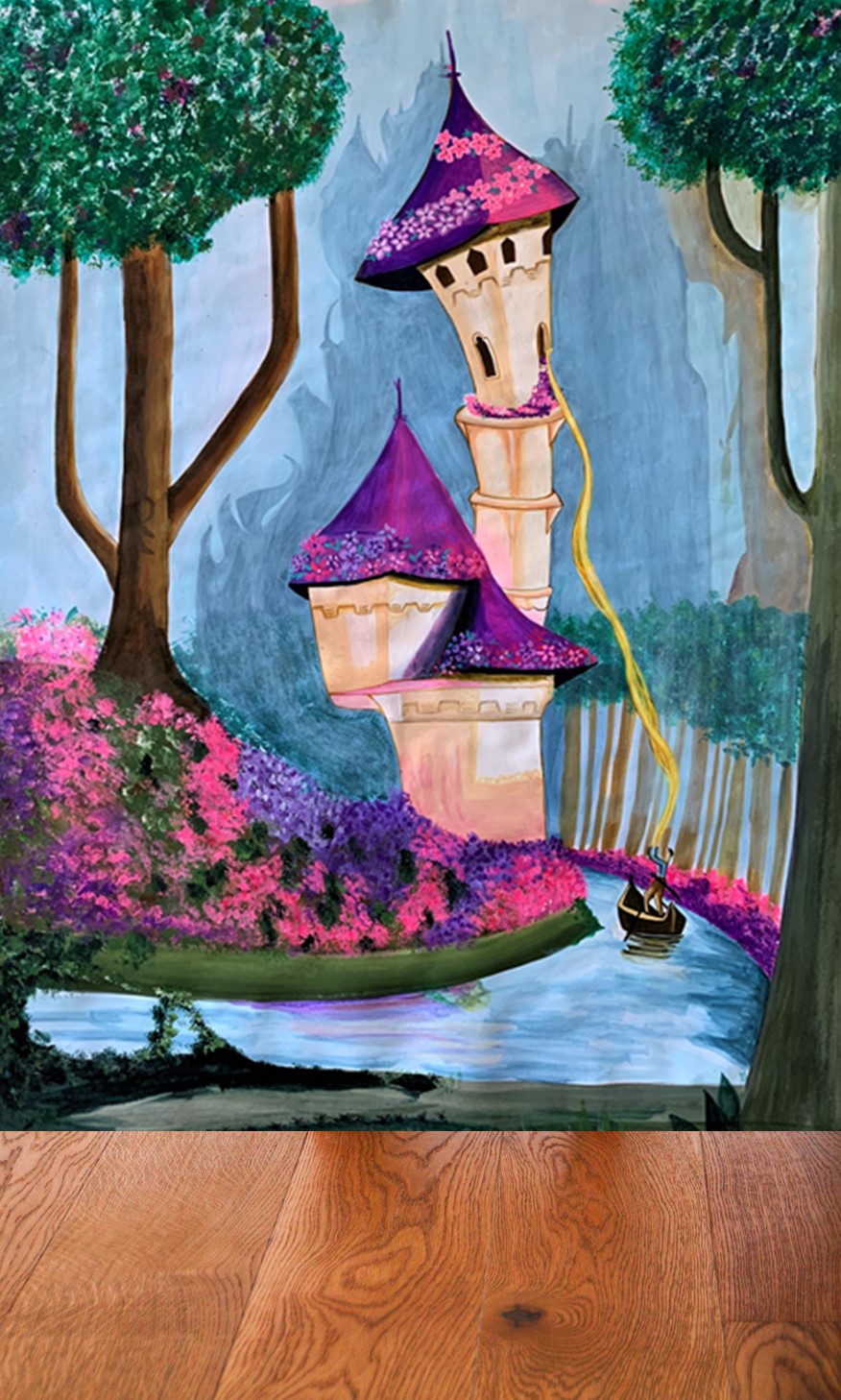 3. Silhouettes – Big Silhouettes on the wall also give a great look to a wall in the kids' room. You can select any theme and create cut outs around them to make these designs. Paint cute design on the switch boards as per a theme – Pandas, mice, penguins, bears or even poses of Charlie Chaplin.
4. Cartoons, pop art and doodles are a great way to paint the walls. Don't we all love cute li'l cartoons in our rooms that remind us of all the fun we had watching them.
5. Then you can paint cute nature art on the walls. A dash of green always alleviates the look of the room and makes us feel reassured.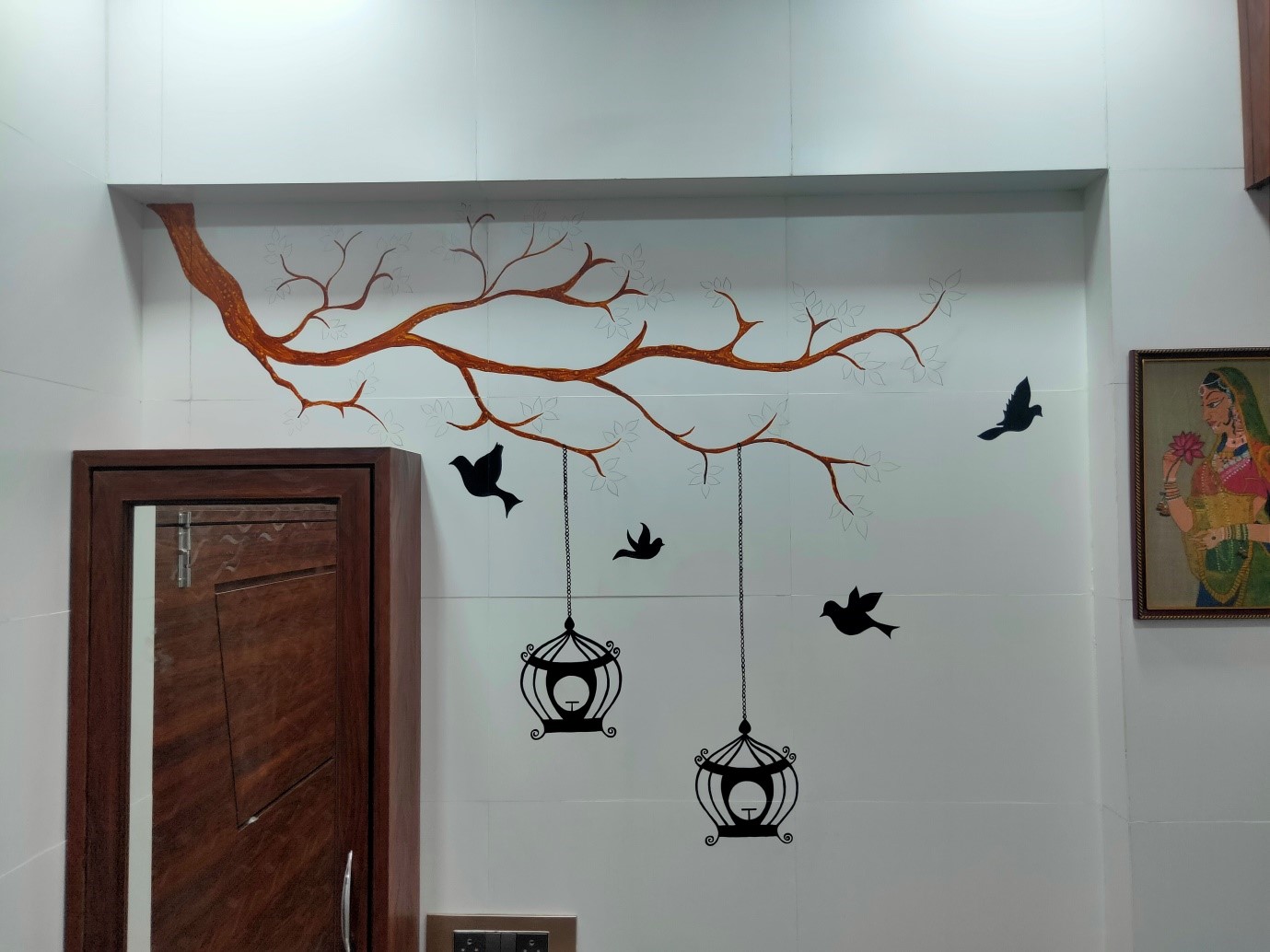 6. Portraits of icons – One can also paint pop art portrait of inspiriting icons in the room to make a statement. They are super easy to paint and moreover the kids are surely going to research about them and imbibe the good qualities- a win win for all :)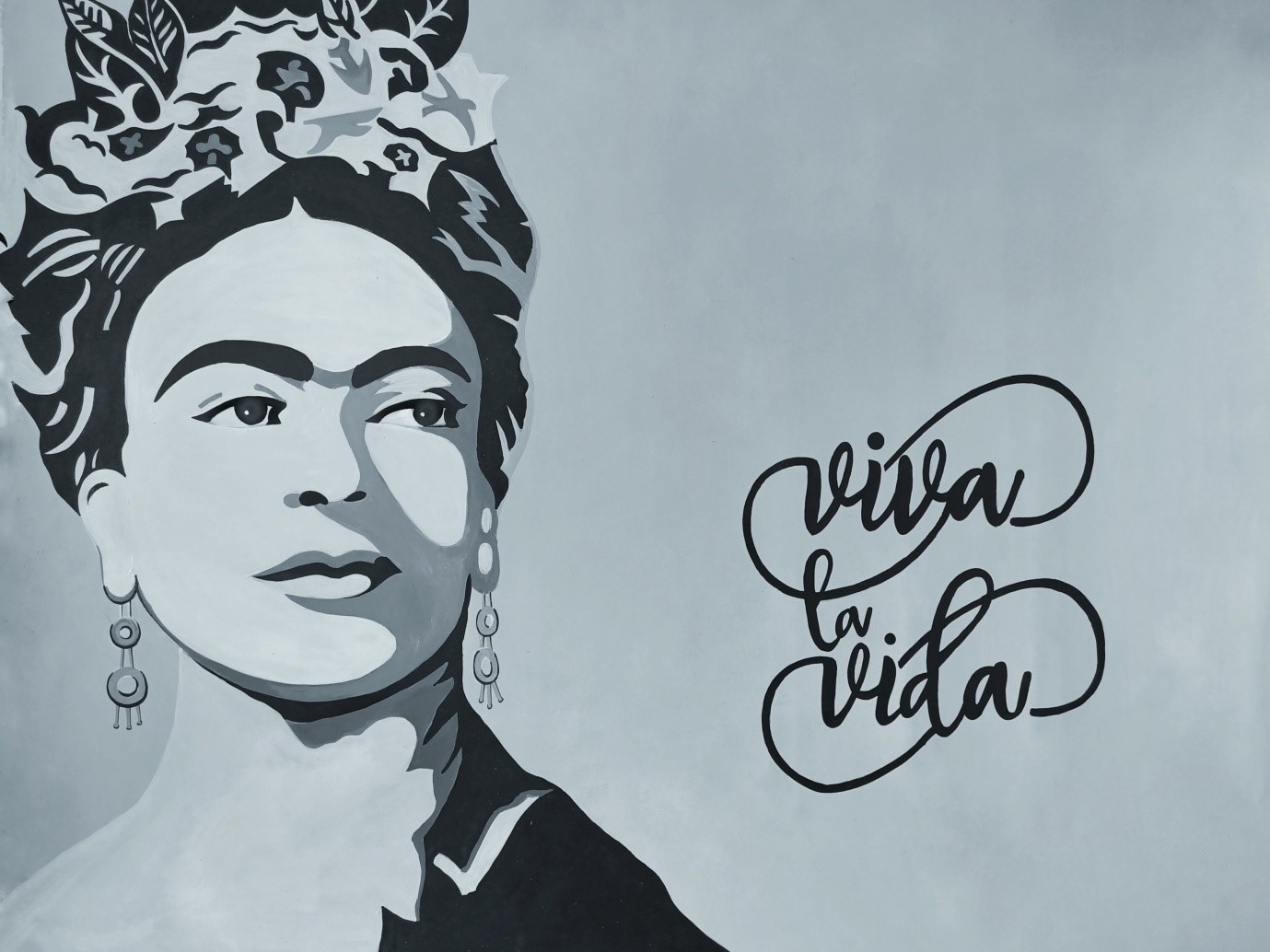 The possibilities are immense.Wall art needs just a dash of imagination and loads of heart and the end result pleases all!