52 Best Home Décor Projects
52 Best Home Décor Projects
52 weeks in a year and here we are, with a collection of our 52 best home décor projects made during the last year with a promise to share some exciting inspirations this year too.
So here we go...
1. Decorative Jars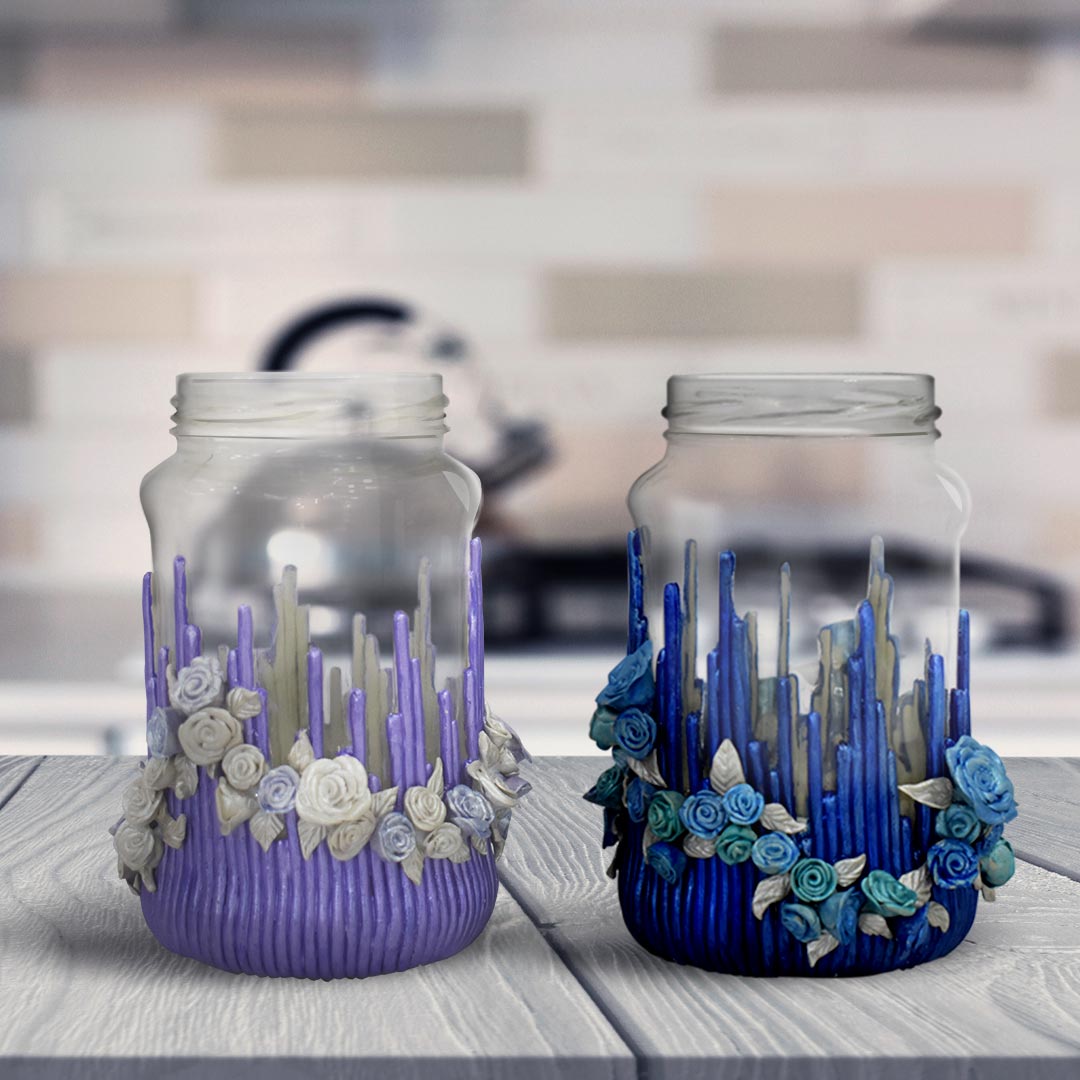 Mason jars can double up making such pretty home décor pieces. Here is a pair which have been revamped and enhanced with Fevicryl Mouldit and Acrylic Colours. Use them on your side boards, or your shelves amidst books, it is sure to make a mundane corner come alive.
2. Cushion Covers with stencil design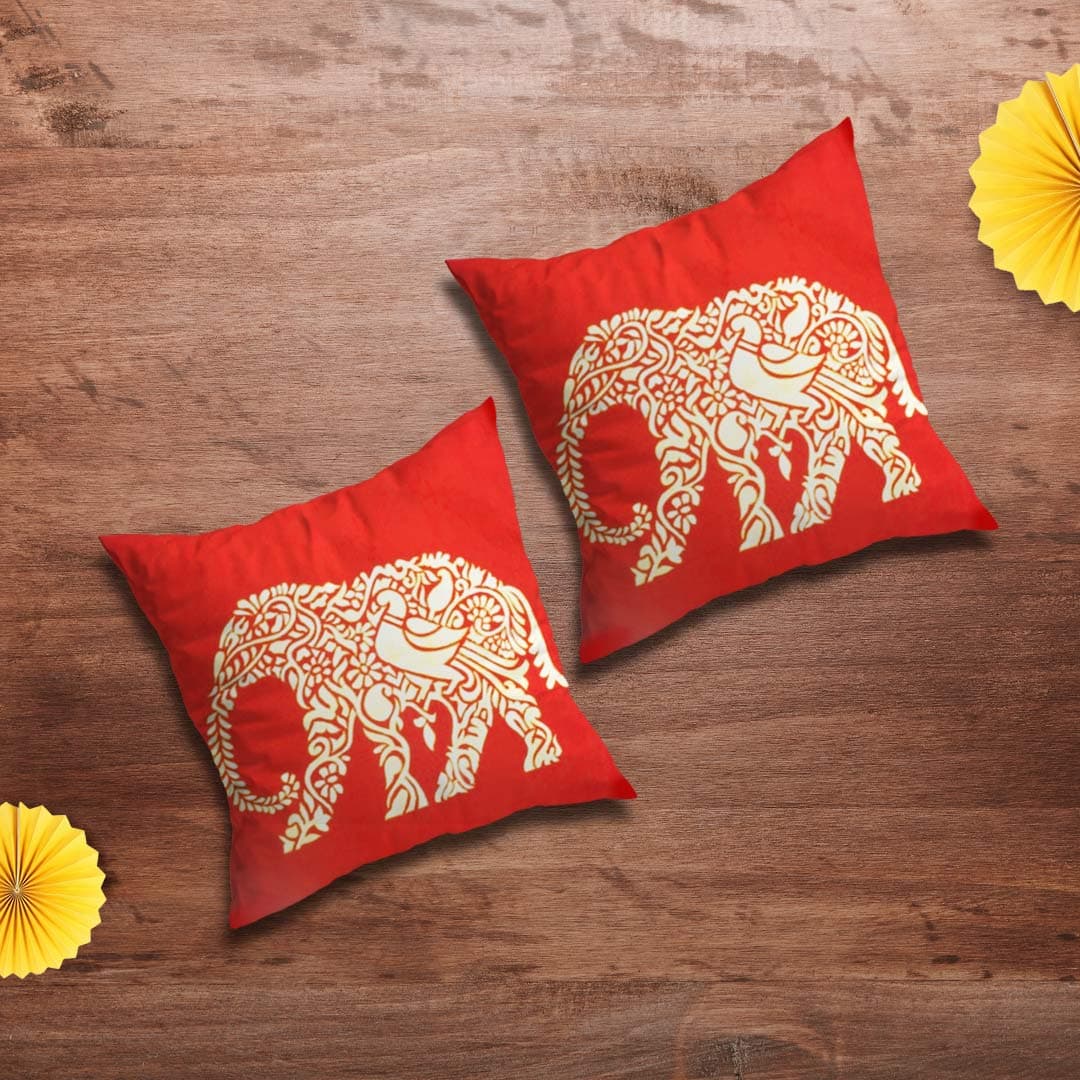 Painted cushion covers, that too which can be easily done, is a double whammy! So here we have it for you! Stencil a simple design onto plain cushion covers and watch the magic, using brilliant Fevicryl Fabric Colours and you are good to go!
3. Smile Sparkle Shine Canvas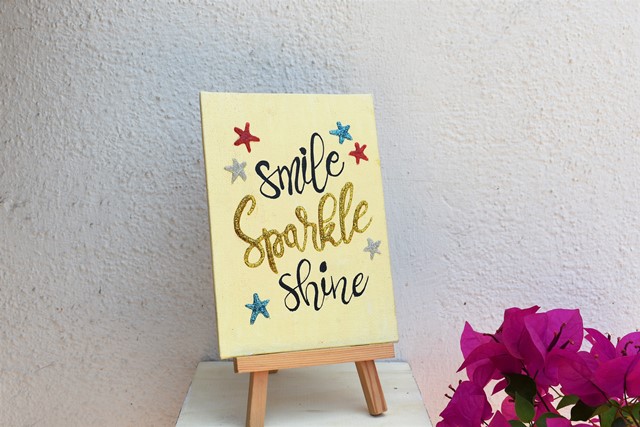 A happy and uplifting little canvas, painted with words of positivity, something that can adorn your desk to give you good vibes. Customize the little canvas and enhance it using Fevicryl 3D Outliners and Glitters.
4. Ganesha Wall Decor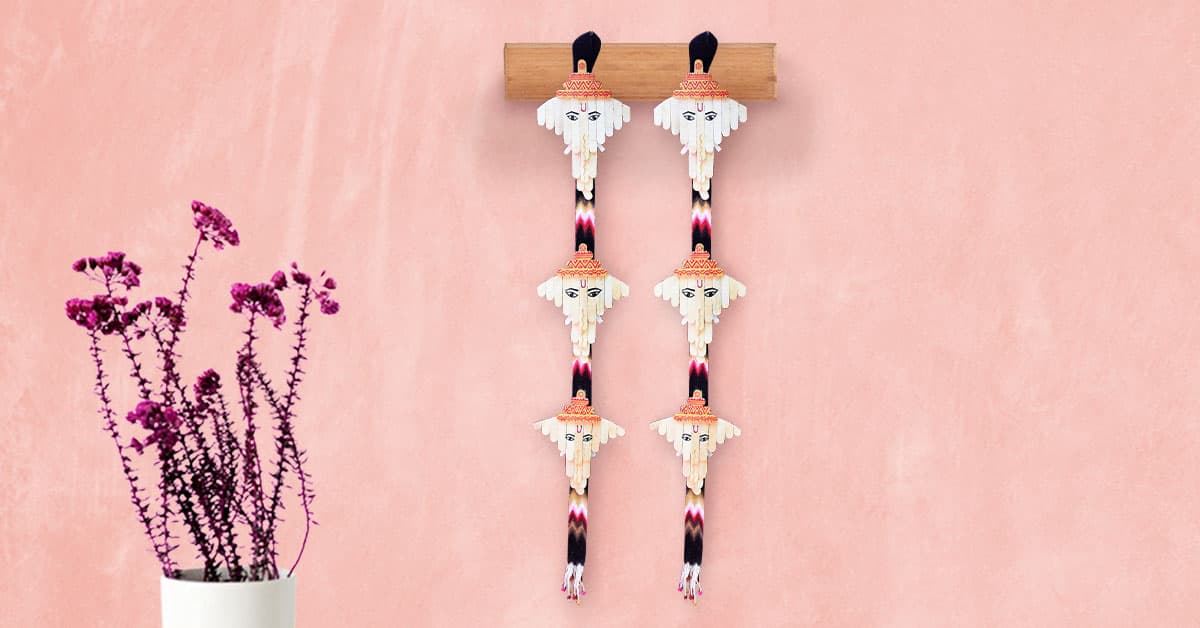 Bring in the blessings of Lord Ganesha with this auspicious Ganesha Wall Hanging. Made with candy sticks and compiled in a rather artistic manner. You can make several more of these danglers for a larger wall, or simply make single ones depending on what space you want to adorn.
5. Monks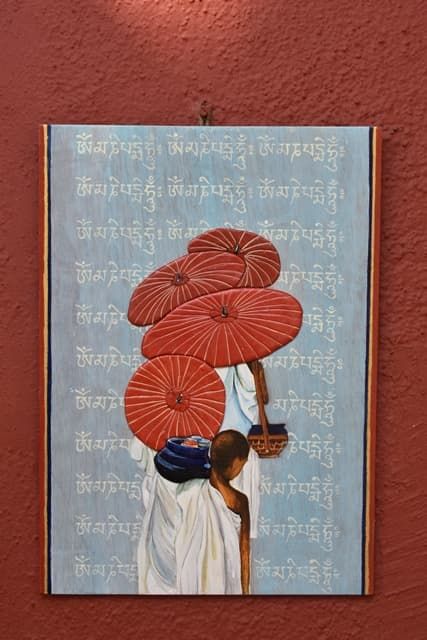 A very aesthetically conceptualised art work depicting Monks this one sure is a masterpiece. This has been made on plywood and the relief work that you see accentuated, has been made using Fevicry Mouldit. The backdrop has the Buddhist chants in script very realistically painted. The painted umbrellas and the texture render a very realistic look.
6. Wabi Sabi Canvas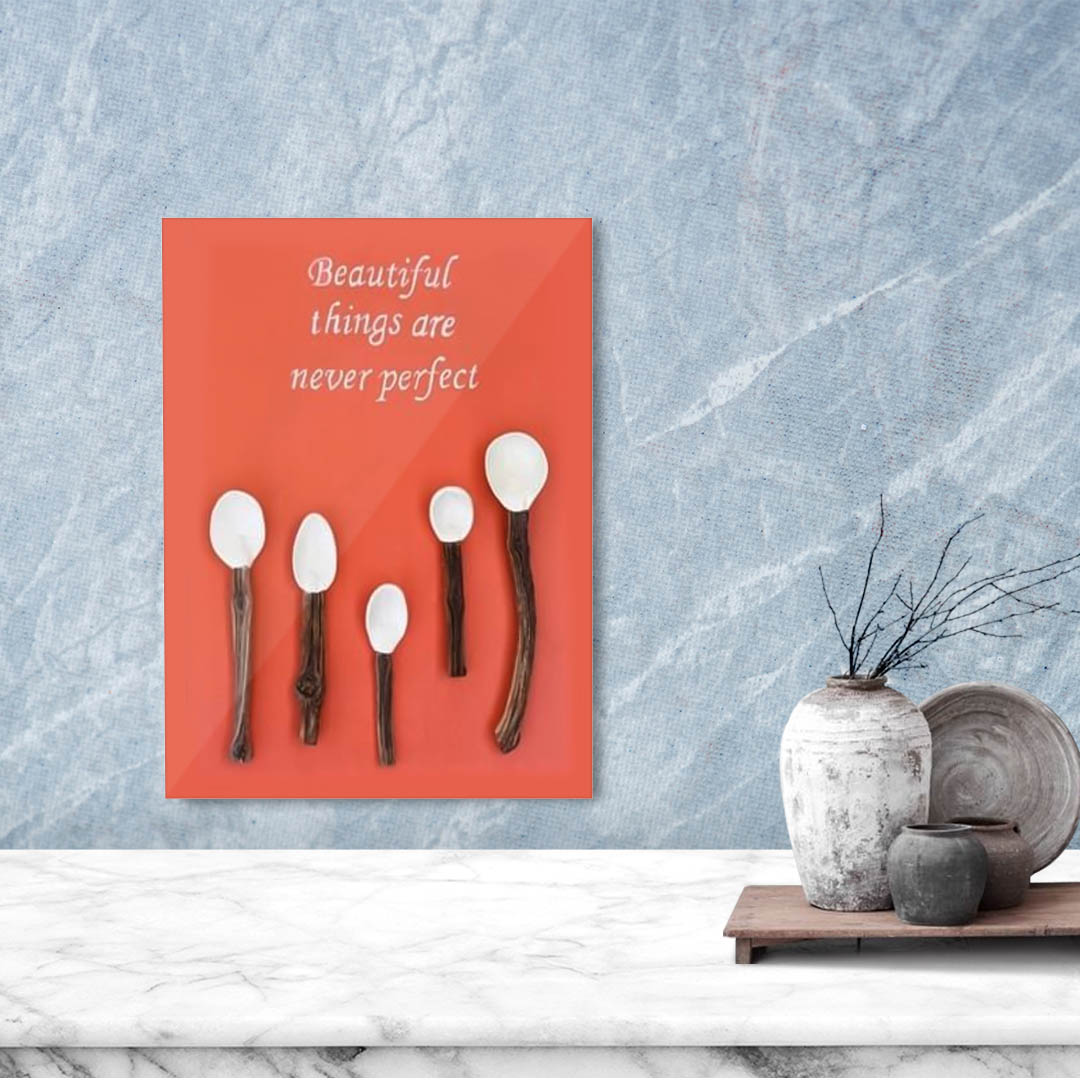 Holding true to the belief of the Wabi Sabi way, a basic and down to earth translation of the philosophy has been rendered on the canvas. We have used stray wild twigs and Fevicryl Mouldit for the spoons that are rather irregular in shape. This is a canvas when put on a wall or a niche corner will create a wonderful effect.
7. Decorative Plates with Jharokha Design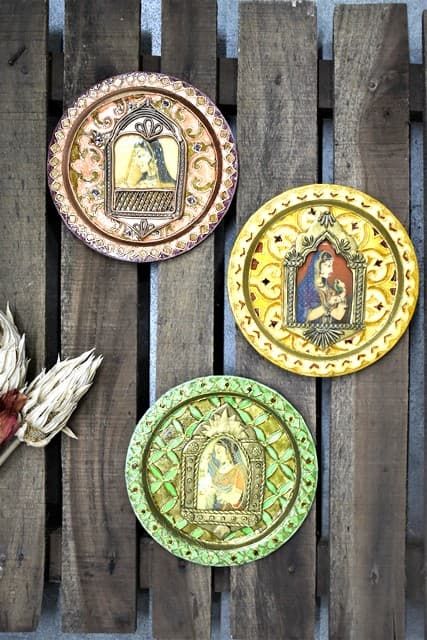 These wall décor accents have it all and are so very traditional at the same time. Made on basic aluminum plates using decoupage and clay modelling techniques and the end result is what you see! Amazing isn't it? The centre has been done with decoupage, the jharokha has been beautifully handcrafted using Mouldit and the overall beauty gets accentuated with Fevicryl Glass Colours and we have a regal set of wall plate décor, which can give you an ethnic look to a room or space.
8. Talavera Tile Frame
Why not make your photo frame this time with a difference, with some talavera influence and inspiration? Small squares of MDF put together aesthetically and then painted in the traditional pattern plus choosing the shades too those are typical of the Talavera style tiles.
9. Abstract Nature on Bottles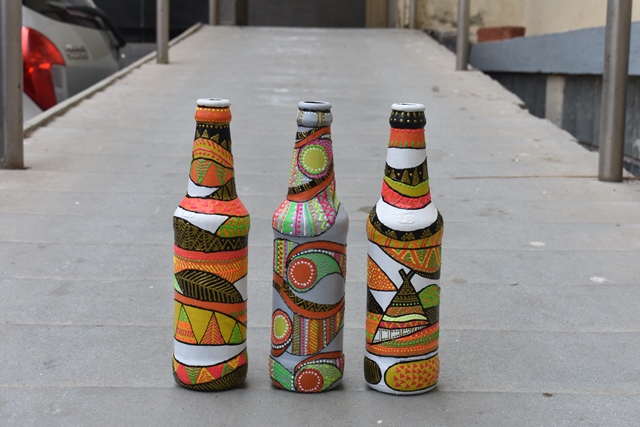 Get nature into your inner space! These bottles have nature as their inspiration and are done beautifully using Fevicryl Acrylic Colours. There's doodling and patterns done with 3D Outliners, a lovely way of brightening up a space that needs a lift! Also if you are thinking of a handmade gift the next time, these bottles are a good idea, after all nothing can beat a handmade gift!
10. Bohemian Bottle Cap Dangler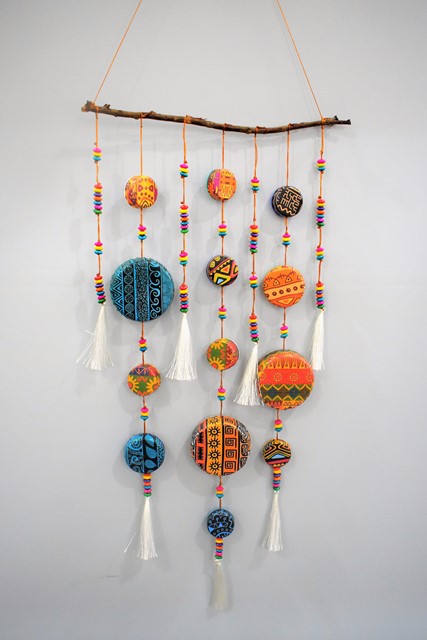 To know this dangler is made using redundant bottle caps! Yes. Bottle caps that have decoupage done on it with Aztec patterns make it such a pretty wall hanging. The twig used renders that rustic look and sets it apart. Match the pattern to your own home décor colour scheme and believe us, it would be the highlight of the decor each time.
11. Bookends for Dad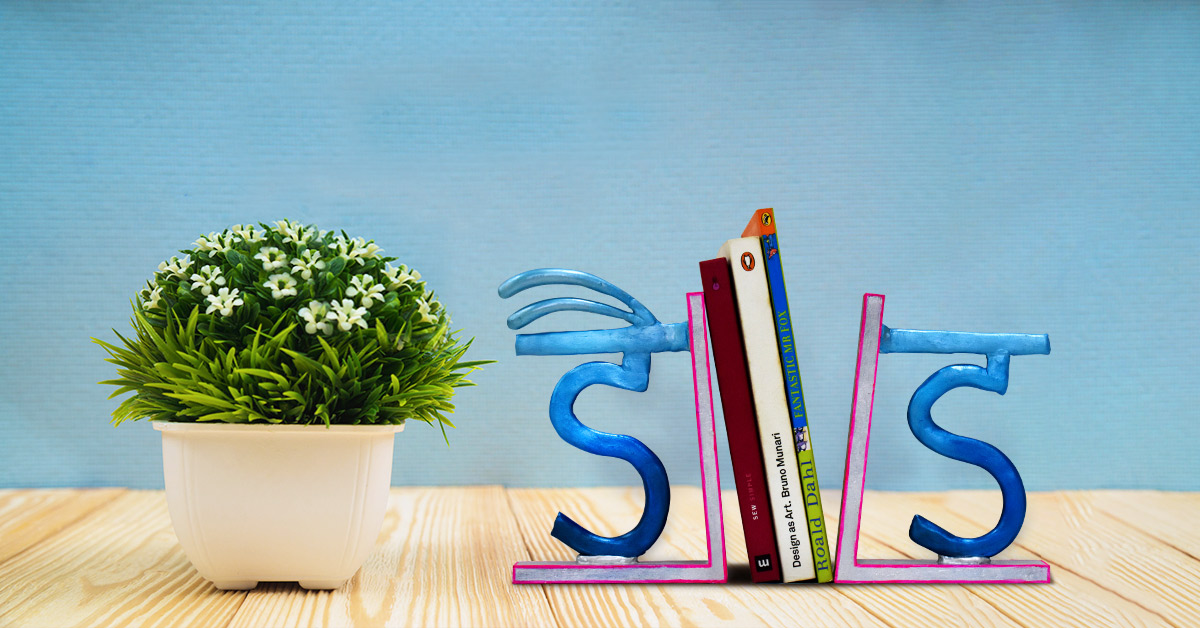 A very thoughtful gift for your Dad, you don't have to wait for Father's Day to make this; spring a surprise and see the happiness on his face! This has been made using Fevicryl Mouldit and Acrylic Colours and feel free to use colours that are your Dad's favourite. This will surely be appreciated and will be a prized possession for your father.
12. Wooden Panels with Mughal Design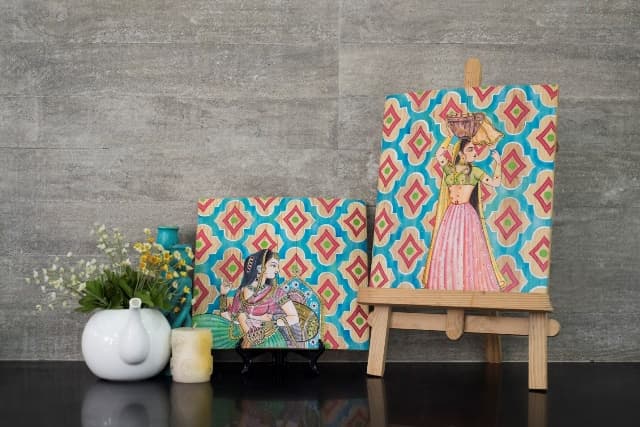 Revamping your home décor? Thinking of something traditional and chic? Well, this wooden panel with Mughal influence is just the answer. There's decoupage done for the figures and the patterns are painted with Acrylic Colours. This brings into your space the essence of ethnicity and the Mughal era re-visited in many ways.
13. Cutwork Tablecloth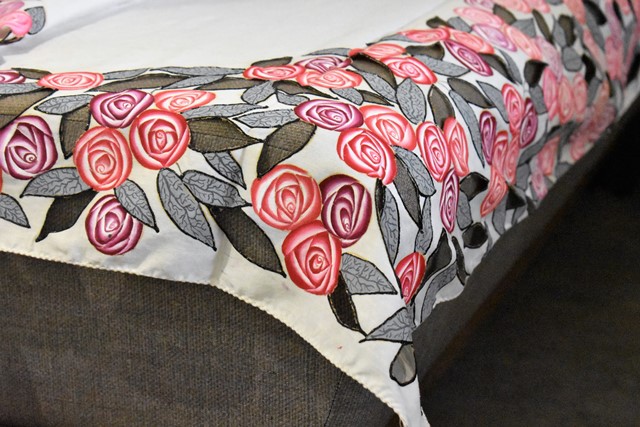 Cutwork is such an interesting technique to do. What is thereby reproduced is worth the labour. Here is a beautifully made tablecloth that has cutwork effect done on it. Pretty floral patterns are painted using Fevicryl Fabric Colours. Enjoy making this, choose a pattern that you like and colour combinations that suit your décor, and there you have your very own customized table linen.
14. Bugs on Embroidery Rings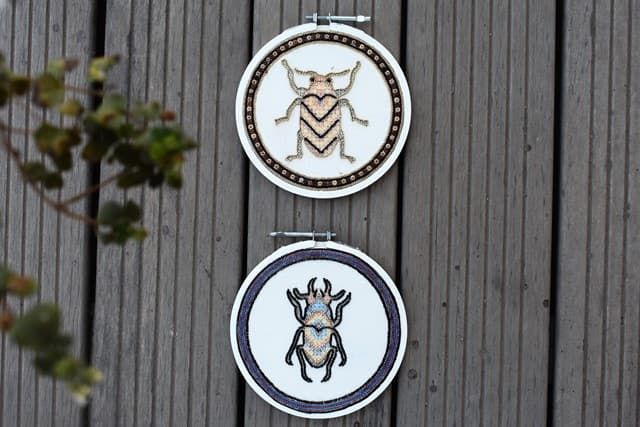 Spike up your décor with quirky and cool accents this year. These embroidery rings that have cute bugs on them are simply cute. These has been made rather interestingly; you have the bugs painted replicating cross stitch and bling added by sticking tiny beads and stones with Fabric Glue. This is an excellent mixed media piece that will keep people guessing by its uniqueness and concept.
15. Geometric Mouldit Coasters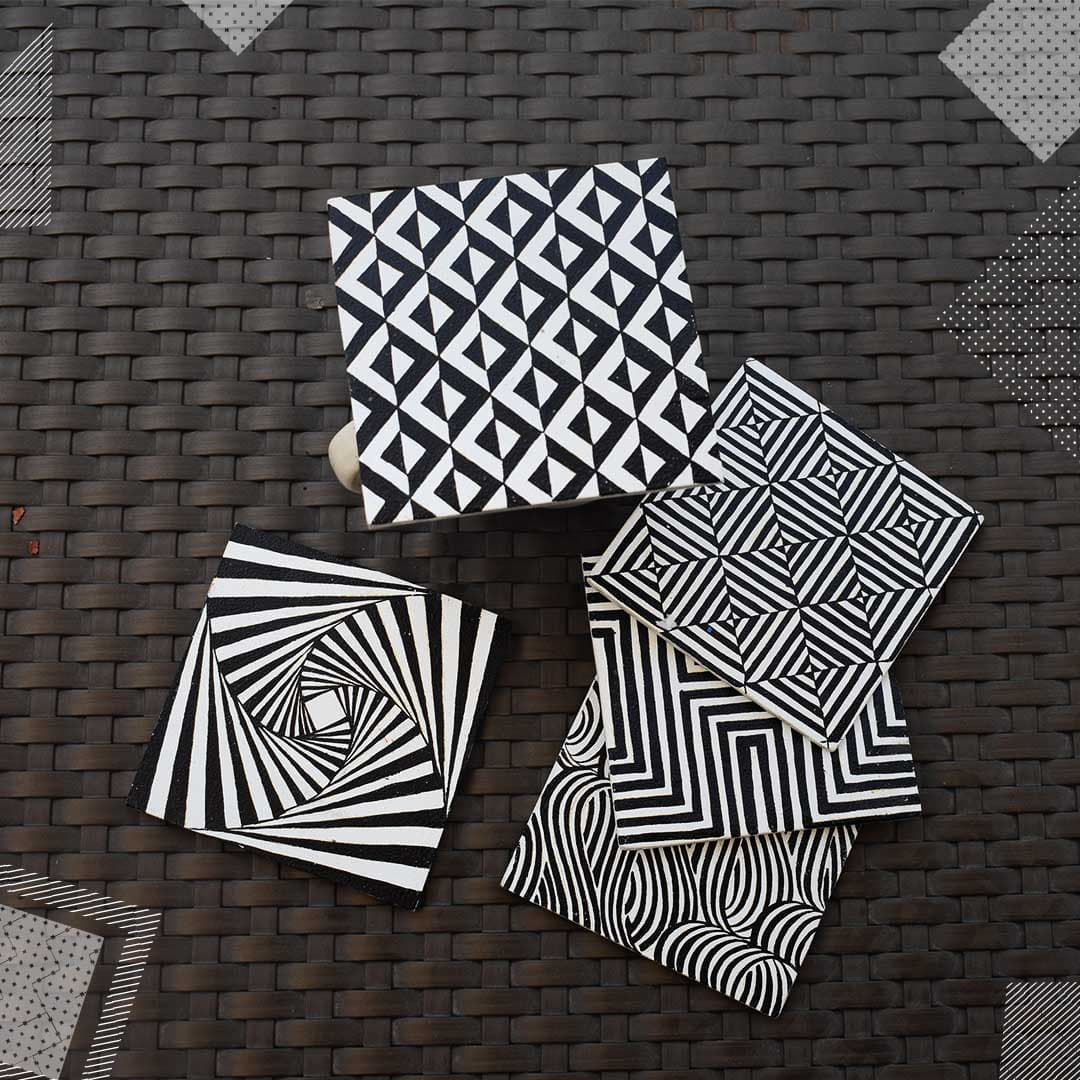 Black and White patterns, designs or photos for that matter never go out of vogue; these coasters are an ode to just that fact. Patterned differently but the colour combination remain the same 'black & white' and look at how exquisite they look. Made in it's entirety with Mouldit speaks volumes about the versatility of the product. Coasters especially handmade when gifted are always appreciated. So make this your next concept for gifting.
16. Mini Easter Bunnies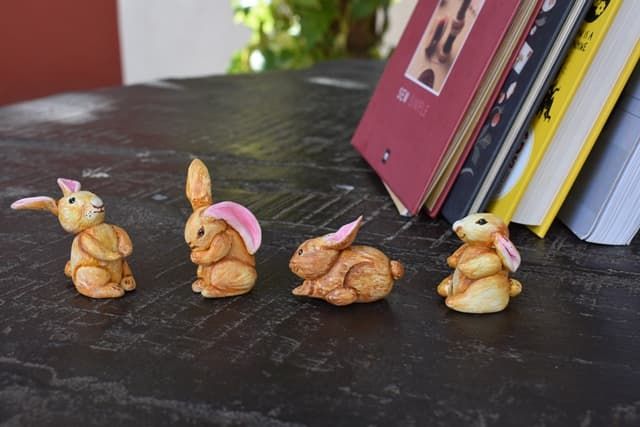 Don't wait for Easter to make these cute little bunnies! Pretty little curio pieces in your living room space, it will just add to your décor in a very pleasant manner. Owing to its versatility, Fevicryl Mouldit has done the magic, as they have been delicately hand molded with it. It's light and hence it's craftsmanship can be seen at one glance.

17. Owls on a Plank – Key holder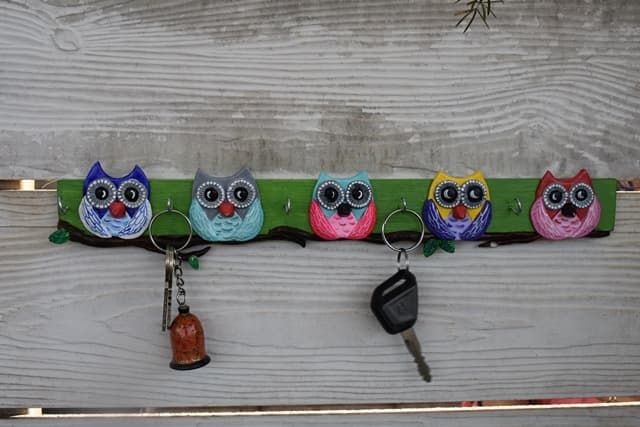 Nothing can be more disturbing than misplacing your keys! Since we do understand that, here's a creative way to sort it. A key holder made of Mouldit with cute owls perched on a plank. How cute is this and now there's no excuse to lose your keys anymore.
18. Knick Knack Tray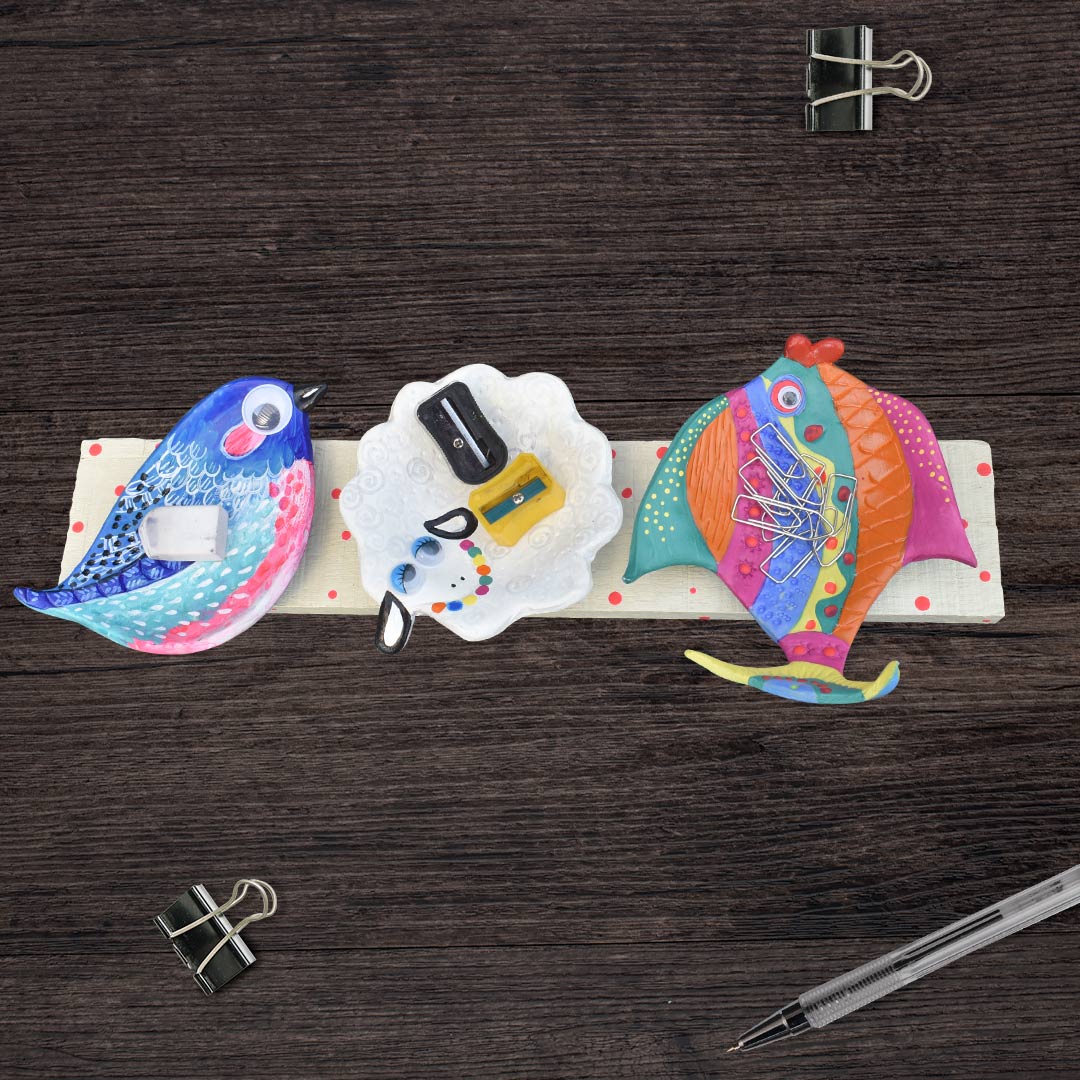 Make mundane things interesting. Like there is nothing that beats a knick knack tray, it's handy and very useful. So here is our take on just that, made with Fevicryl Mouldit and brilliantly coloured with Acrylic shades. Choose shapes that you fancy and paint them in vibrant colours.
19. Mirror with Mosaic Chips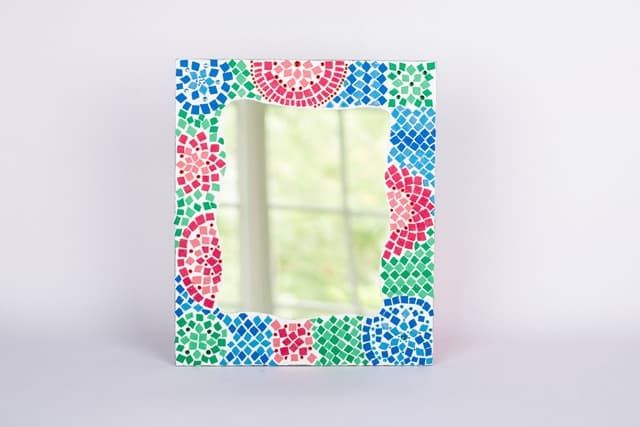 Mirrors always manage to find a place in our homes, especially if it's one done with creativity. Mosaic chips have been made with Fevicryl Mouldit and then painted with Acrylic Colours. Isn't it something so different and at the same easy to do. Shape the chips in sizes that you desire and make them as colourful as you want. This technique can be imbibed in various ways, it could be used for table top, walls, bottles and more, the scope is limitless.
20. Lampshade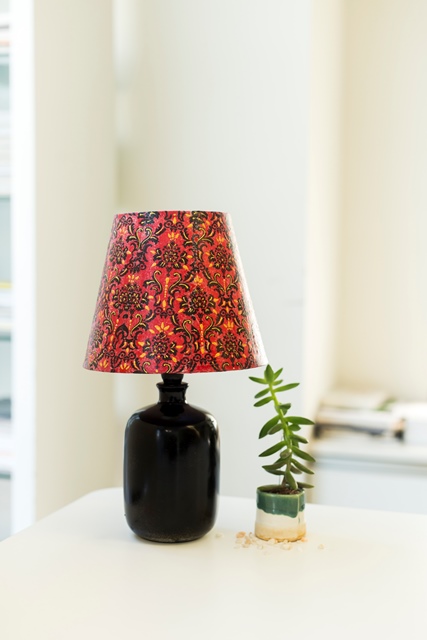 Decoupage is a craft that can transform pretty much anything. It is simple and can be customized so well to your taste and décor. This was a simple lamp that we revamped with a floral printed sheet of decoupage paper using Fevicryl Modge Podge. Once completed, one cannot differentiate whether the lampshade was painted or decoupage was done. That's the magic of the craft and it's technique.
21. Winnowing Basket Painting Art with Cow Head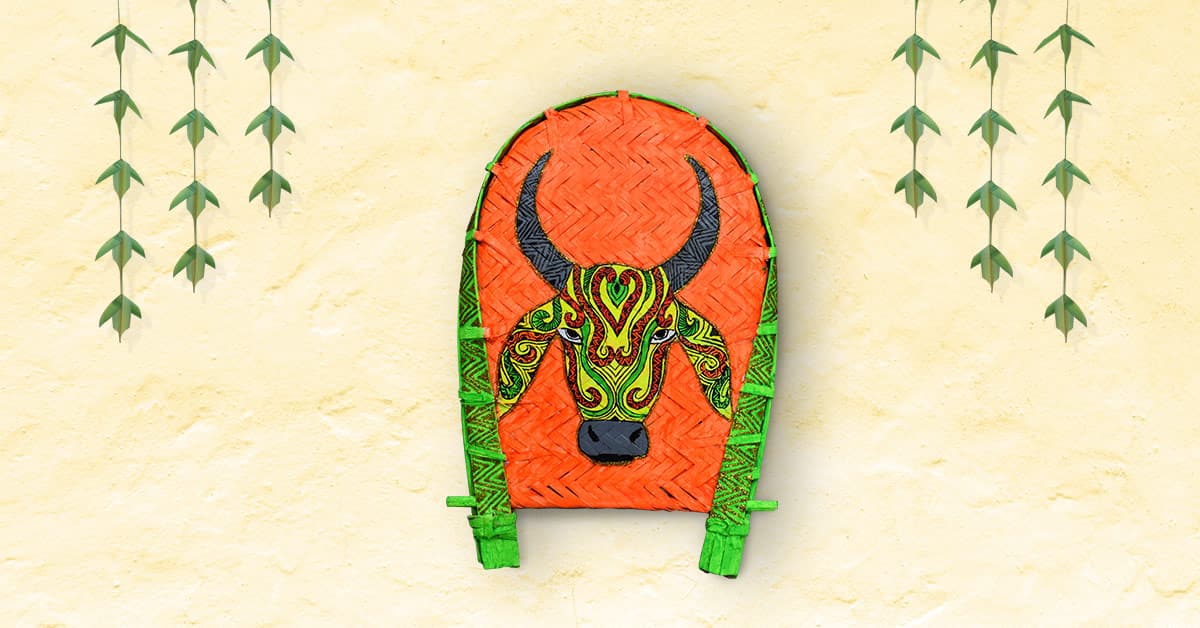 A winnowing basket is a common household element in traditional Indian families that we usually associate with sieving. To know it can get such an overhaul is creativity to it's hilt is amazing! This out of the box concept makes for a wall décor that is sure to win compliments galore. The stunning Fevicryl Acrylic Neon Colours makes the cow head so exotic.
22. Pithora Painting on Vases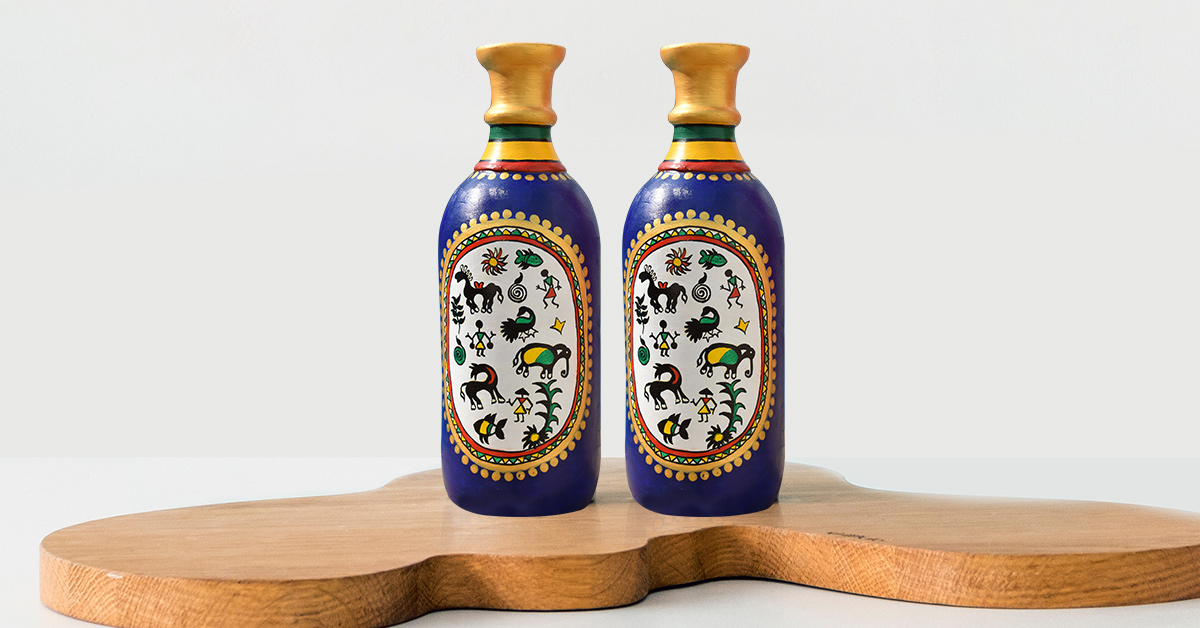 Pithora art are ritualistic paintings done on walls by tribes based in central Gujarat. Owing to it's artistic legacy, here are a pair vases that have been painted in the Pithora style. Fevicryl Acrylic Colours have been used to paint them which are brilliant and bold; an apt home décor accent that renders the element of tradition and creativity.
23. Wall Hanging Art with Lippan Art Designs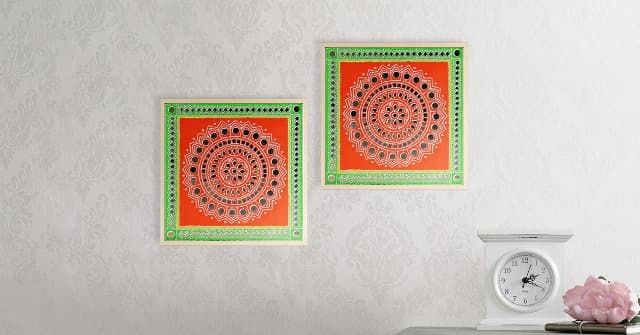 Lippan art which owes its origin to Kutch in Gujarat, is a beautiful clay art done by village women. Taking inspiration from just this we have created a pair of frames with the Lippan style using Fevicryl 3D Outliners, Acrylic Neon Colours and mirrors. The intricacy of the art has been well imbibed and does render that touch of tradition. Highlight your walls with these lovely frames that have been made so easily,
24. Hand painted tea kettles with Madhubani motifs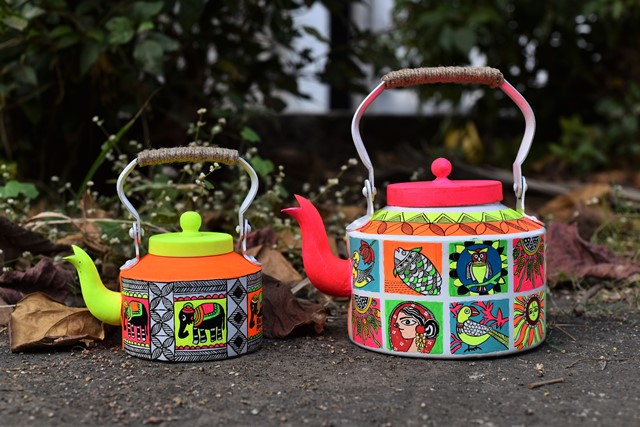 What you are seeing here is tradition that has touched the lives of many art enthusiasts! Madhubani art most commonly practiced in Bihar and revered worldwide for its beauty has been our inspiration for painting them on tea kettles. The humble tea kettles have been painted with Acrylic Neon Colours and see how pretty they look, a rustic and traditional nuance that can add so much to one's home décor.
25. Buddha Flower Vase Painting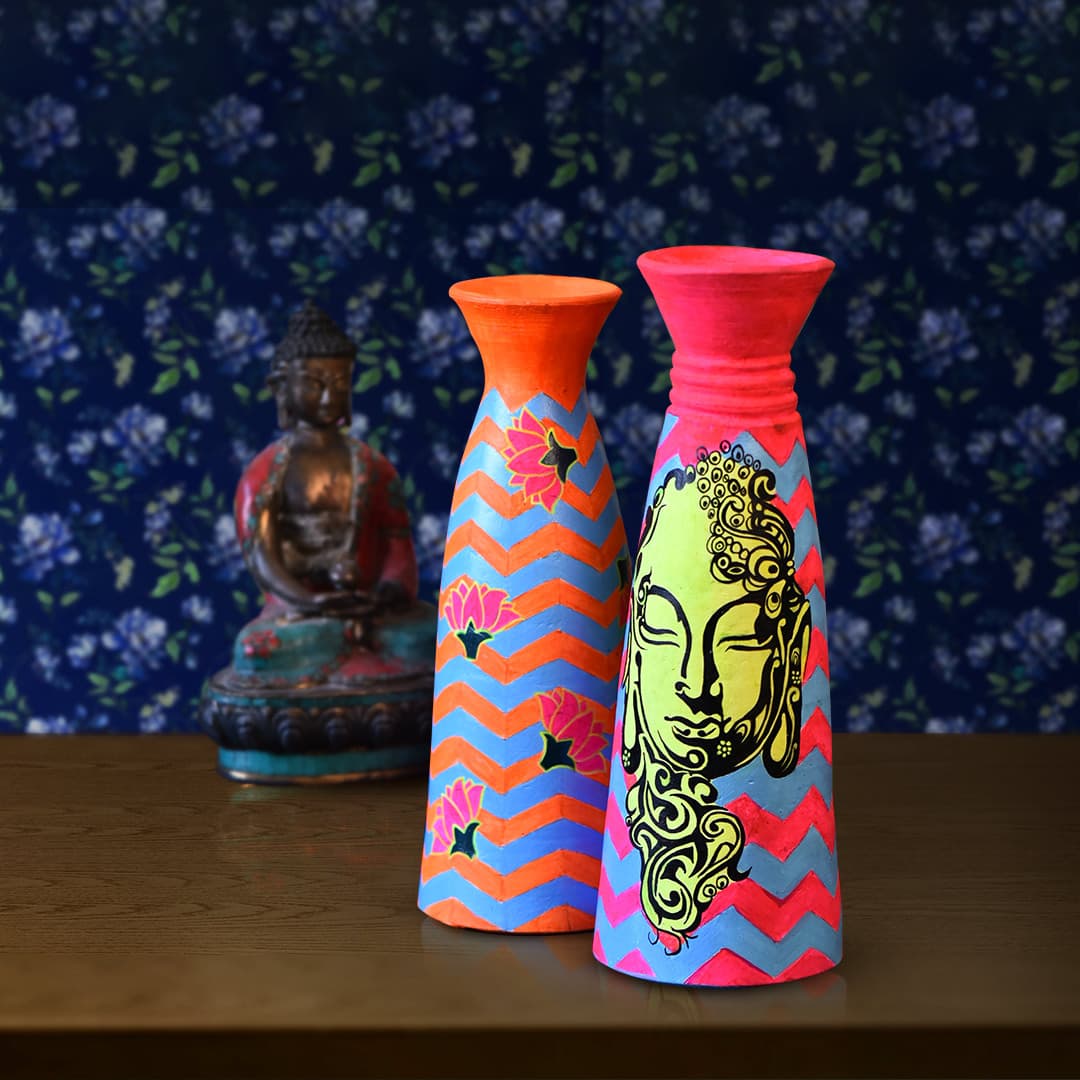 Colours can make all the difference while designing your spaces, be it home or a work pad. These stunning vases painted in Neons are something that would add that extra lift without much effort. A Zen like feel has been lent to the vases, a perfect piece that can find place in your prayer or meditation space.
26. Easy Miniature Painting on bamboo glass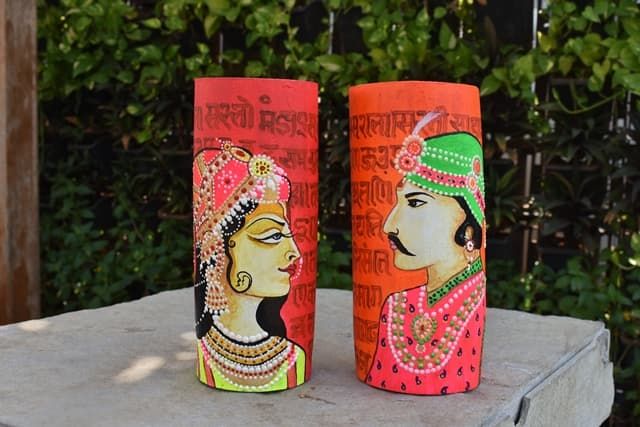 Miniature paintings are unique artworks to possess. They have been very inspirational ever since, for both artists and art lovers alike. Pair of bamboo planters has been given a regal and elegant look, inspired from Miniature paintings here. The Fevicryl Acrylic Colours used, both Neons as well as regular ones lend a rich and bold look to them.
27. Bottle Art with 3D Outliners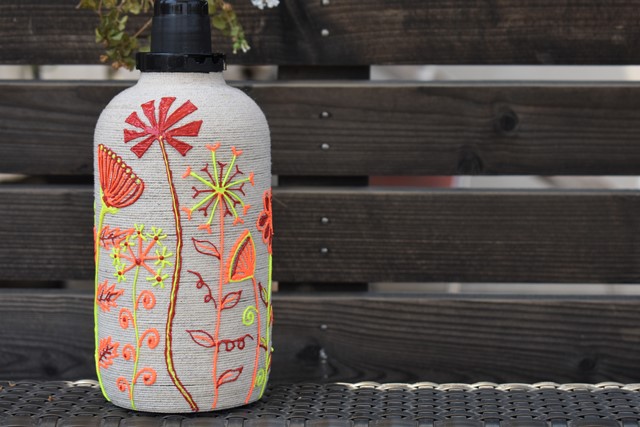 A home reflects what one is inherently; it's a reflection of who you are. Accentuating your home with décor pieces that are handmade speaks a lot. They not only add that spark and colour to the ambience but lend a personal touch too. This bottle has cobbler's thread that has been stuck and wound tightly over it and then Fevicryl 3D Outliners have been used to make the floral design on it. Simple and chic!
28. Natraj on Canvas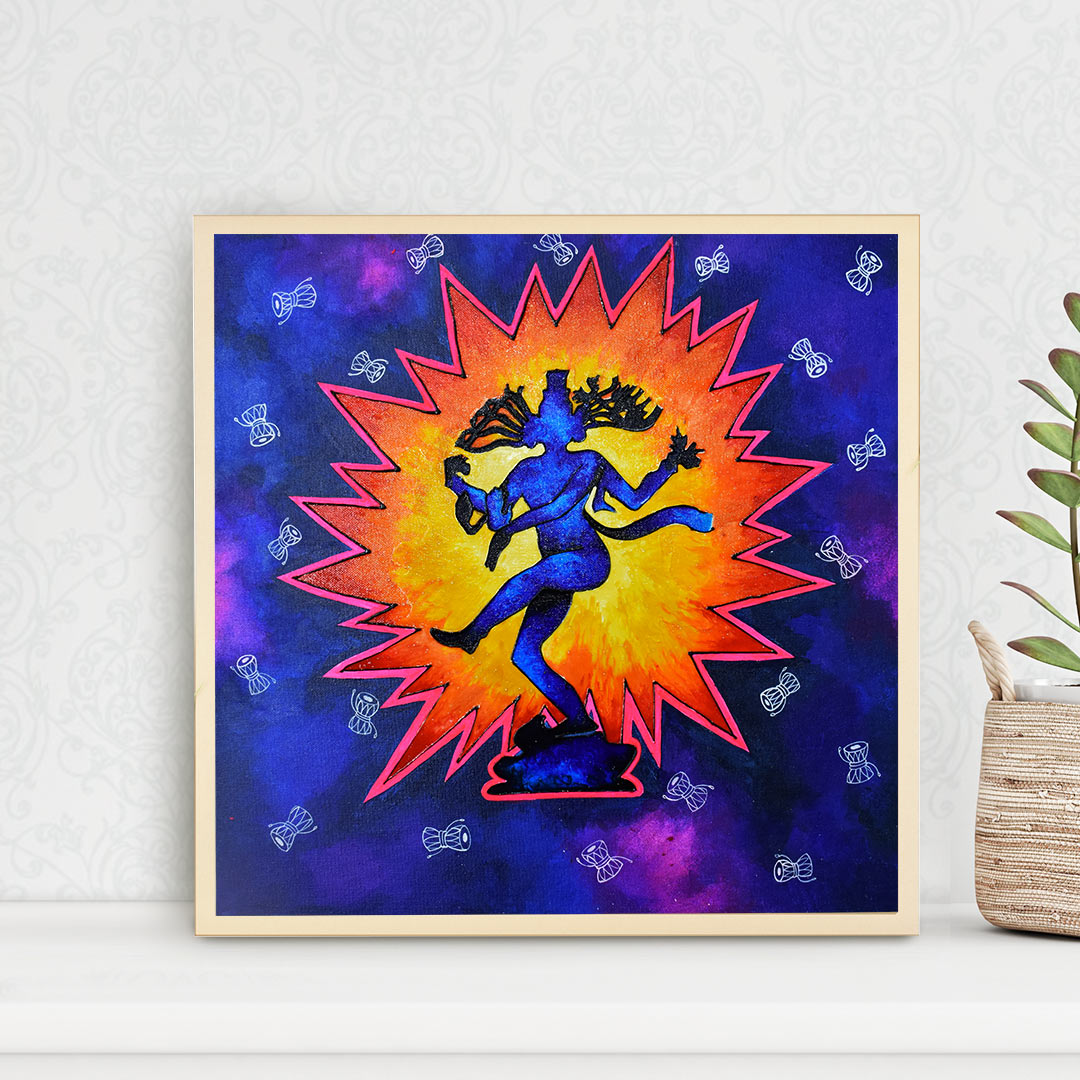 Natraj where Lord Shiva is depicted in a dancing posture has always been revered by art lovers. Deriving inspiration from the Natraj posture, our canvas here makes for a vibrant and attractive wall piece. The usage of Neon Colours gives it an eye catching and bold effect.
29. Miniature Musical Instruments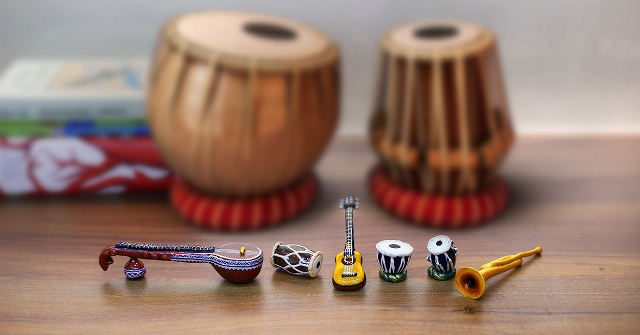 Curios always have an element of fascination around it. Especially when they are miniature versions, they are looked with great intrigue for their craftsmanship. With the magic of Fevicryl Mouldit, we have made these cute little instruments that are light weight. Painted using Fevicryl Acrylic Colours, these miniatures make for lovely curios that will add to your décor. For someone who loves music or plays an instrument, these can be lovely handmade gifts too.
30. Living Coral decor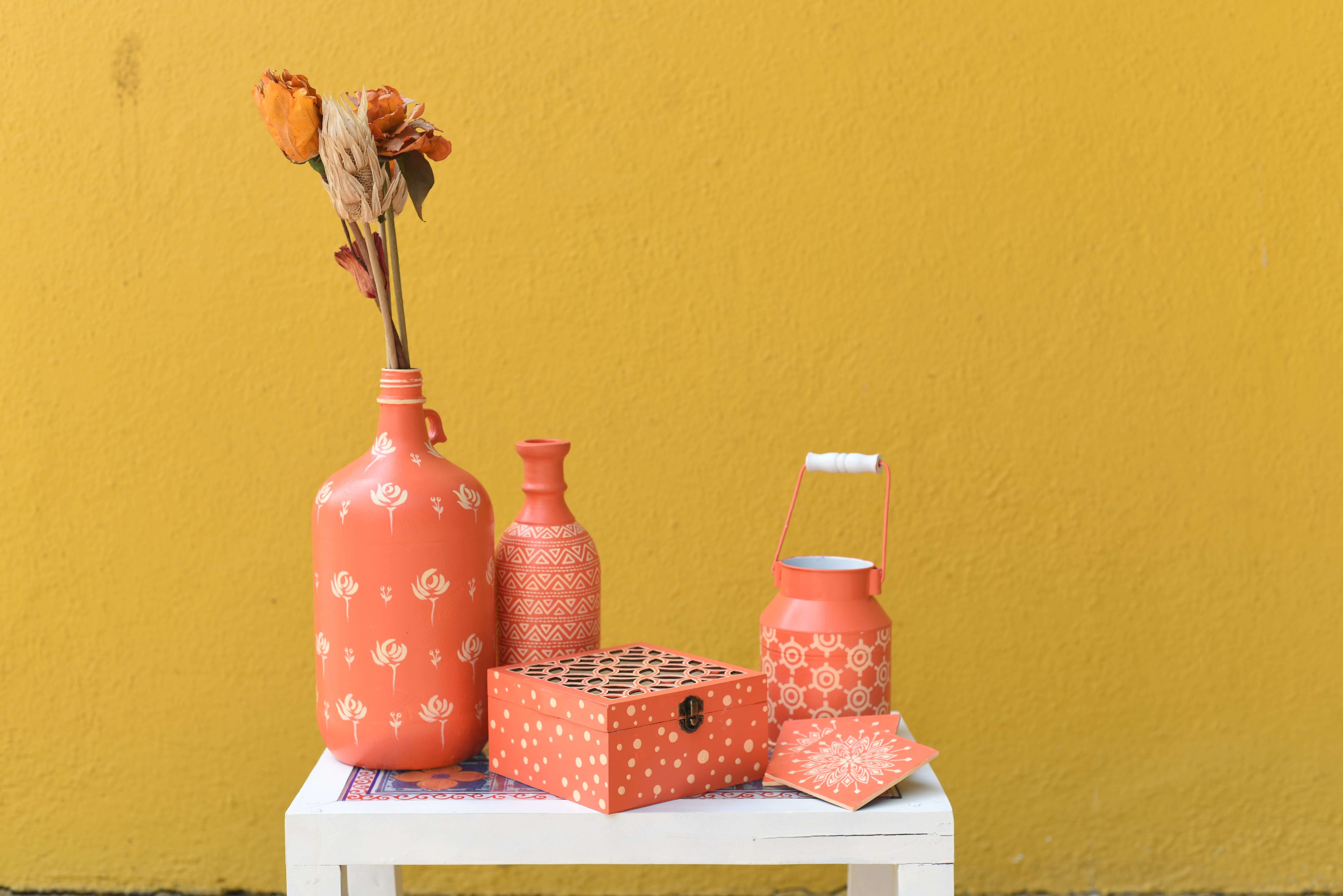 This composition says it all! Subtly put together are elements of different shapes and sizes and prints, but painted in one shade; a good idea to accentuate your home décor. Fevicryl Acrylic Colour Coral Red has been used with a tinge of White, which has given us this beautiful shade. The prints are distinct, which sets each piece apart.
31. Curio Box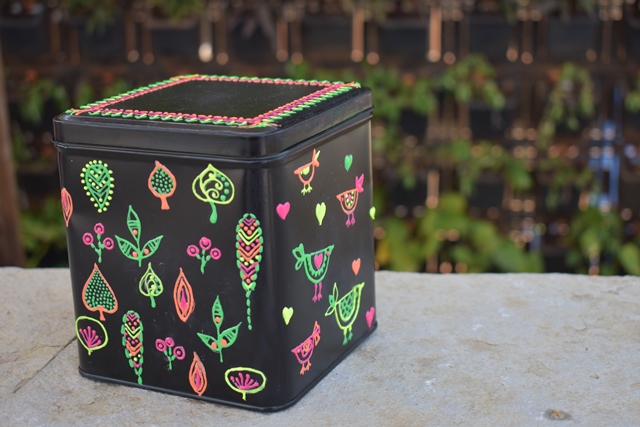 We often collect small pieces of jewellery, or tiny ornate things and are a loss as to how to keep them safe and handy at the same time. For just such things we thought of making this cute curios box. Designed with neon motifs made using Fevicryl 3D Neon Liners makes it so attractive and alluring to make, isn't it? So this sorts your problem of safe keeping and at the same time a handmade box that's so much fun to make.
32. Painted terracotta pots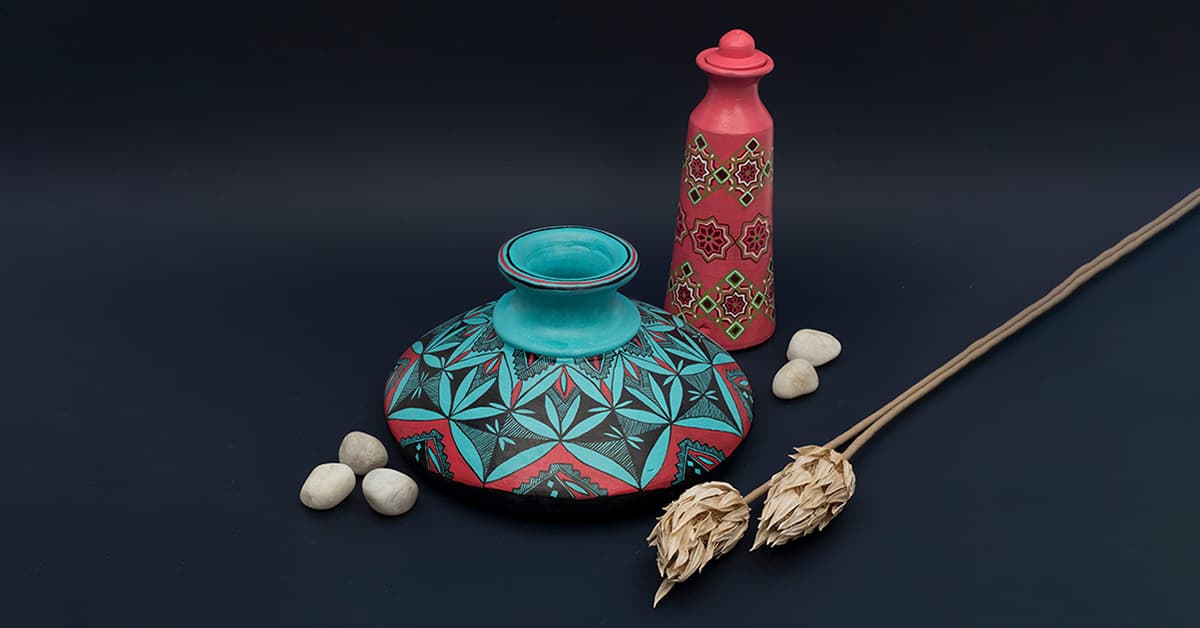 Very often we see odd shapes of earthenware and wonder, what can these be used for? They are enticing to buy, but then what purpose would they serve? So the next time round this happens to you, grab the buy and make them into ethnic décor accents, like we have done. Just 2 Acrylic Colours have been used, Teal Blue and Coral Red and see the magic that has been created. The design too that has been chosen is one that's unique, so bring all these together and there you have your very own handmade terracotta pots painted with acrylic colours.
33. Handmade Clay Wall Décor Using Mouldit Clay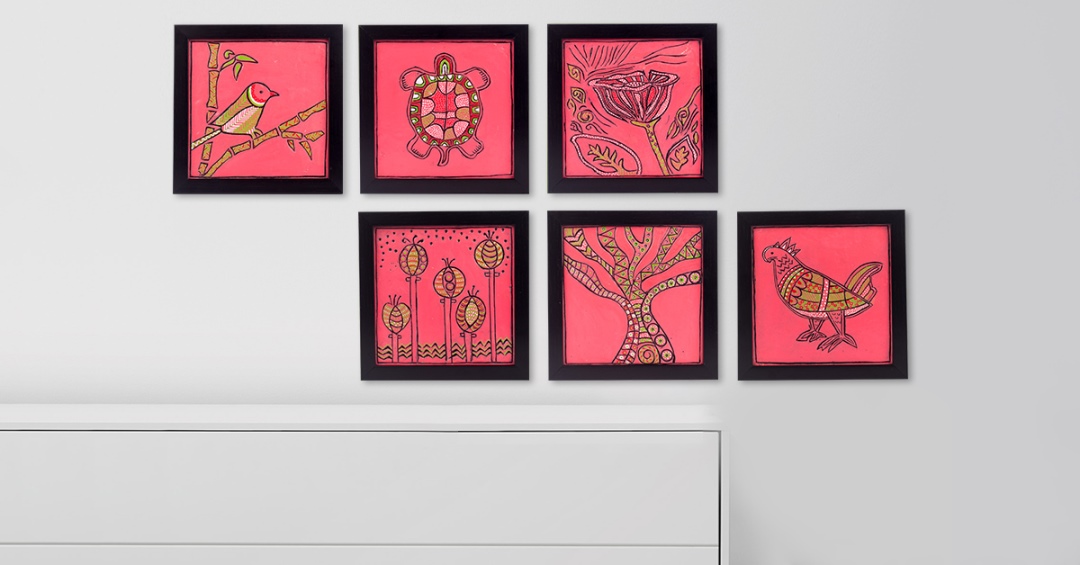 To know that these frames have been made using Mouldit clay would surely have you wondering how? Owing to its versatility of being easy to handcraft and light in weight, we have made these frames. Taking inspiration from nature we have chosen the motifs of birds, trees etc. The impressions made on the clay have acrylic colours that have seeped in to give the bold and prominent outlines. A composition such as this is sure to define your home décor beautifully.
34. How to make decorative wall plates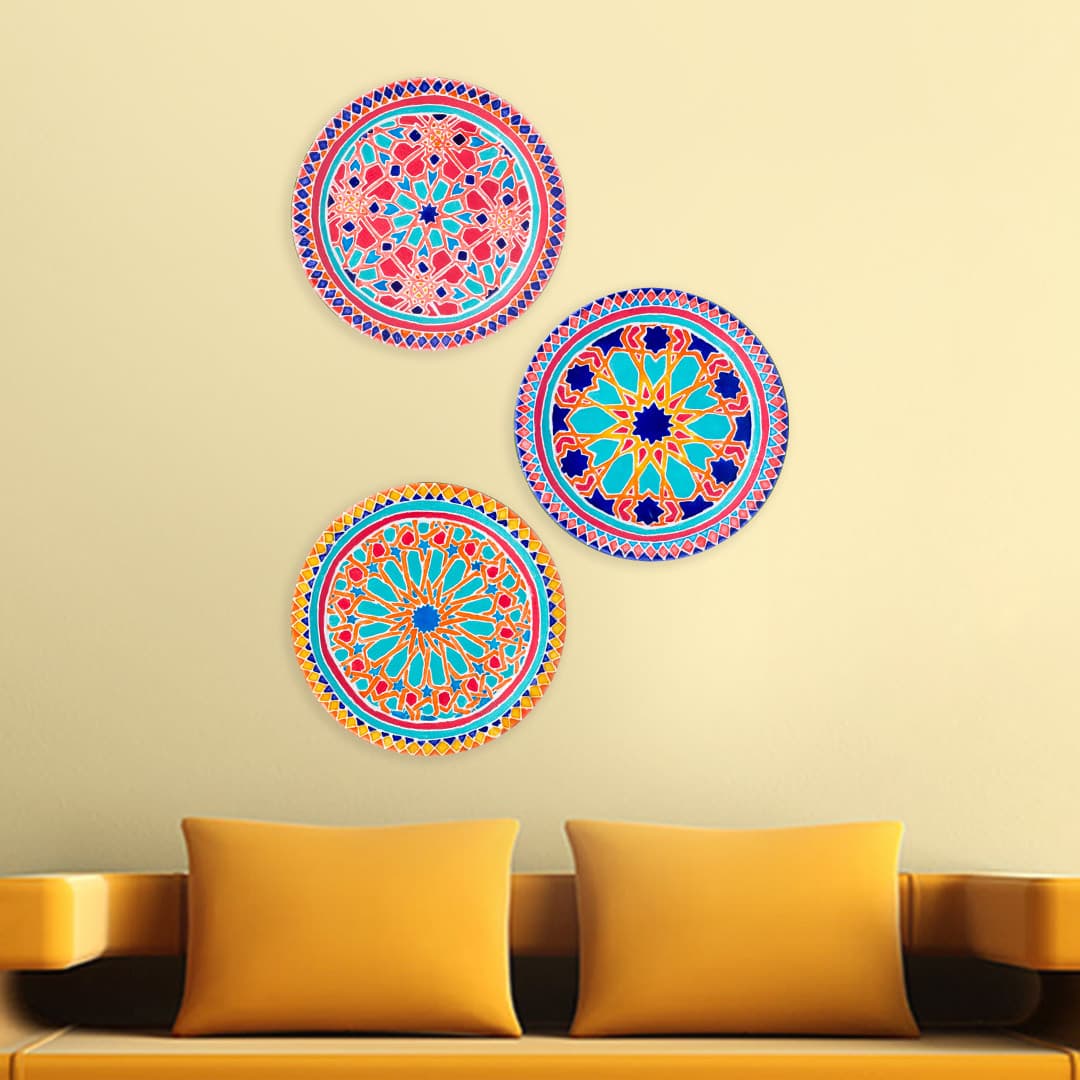 Have you been fascinated by glass painting and wondered how to go about doing it? If yes, then this is for you. These are plain aluminium plates which have been transformed into these pretty and attractive wall décor pieces. The design as you can see have that shine which appears after a surface id painted with Glass Colours. No one would ever guess how these have come about and that's the beauty of the technique used here.
35. Pumpkin Tealight holders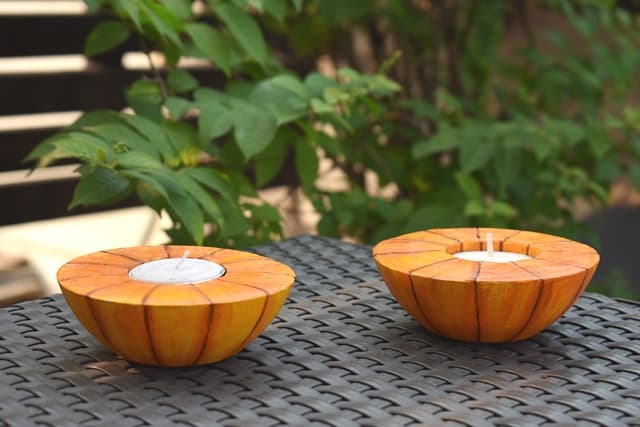 Though an apt DIY for Halloween, don't stop yourself from making these quirky ones otherwise too. It's a unique piece that can be a lovely pair to adorn your living space. Shaped like pumpkins and textured for authenticity of look, it's a tea-light holder with a difference. Painted just the way it should appear using Fevicryl Acrylic Colours.
36. DIY Canvas with Poppy Flowers
Poppy flowers have an alluring quality to them be they flowers in real or a painting. Here is an interesting concept that we have translated into a DIY canvas that has the poppy flowers made using Mouldit in a relief form. Painted with bright and brilliant colours, makes the canvas an attractive piece of wall décor for your living room space.
37. Chopping Board Art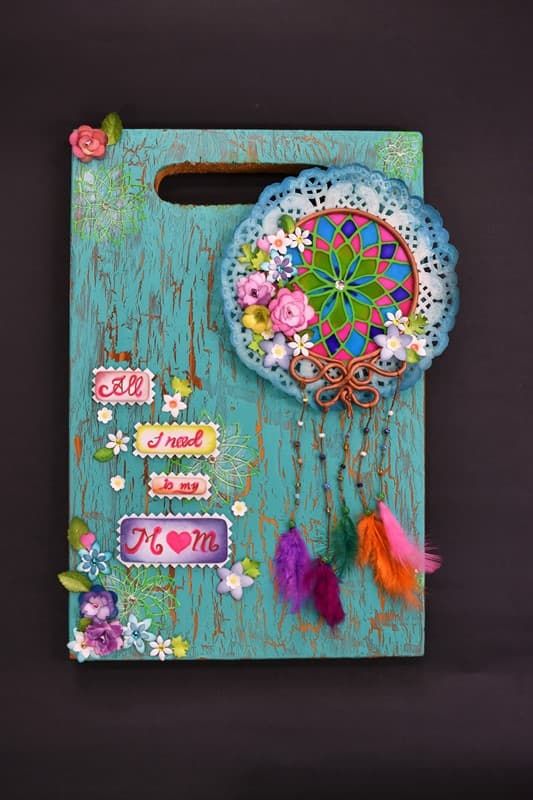 Thinking of an interesting and different gift for your Mom this Mother's Day? Then here we have it for you. The chopping board art! Yes, a basic chopping board that we have upcycled with varied materials and elements, mixed media of sorts. It's got colourful feathers, dainty doilies that have been distressed, beautiful quotes that can be written out for your Mom and a dreamcatcher made with Mouldit. This will surely astound her when she sees a chopping board van make such an attractive gift.
38. Decorative Metal Wok / Kadhai Art
We very often have utensils that we are ready discard right? Next time don't discard think ART! This is what we did, and see how beautiful it turned out. A non-functional kadhai painted with Metallic Colours with a designs or patterns of your choice and there you have a wall piece for your home, or a handmade gift for someone.
39. How to make a tree with clay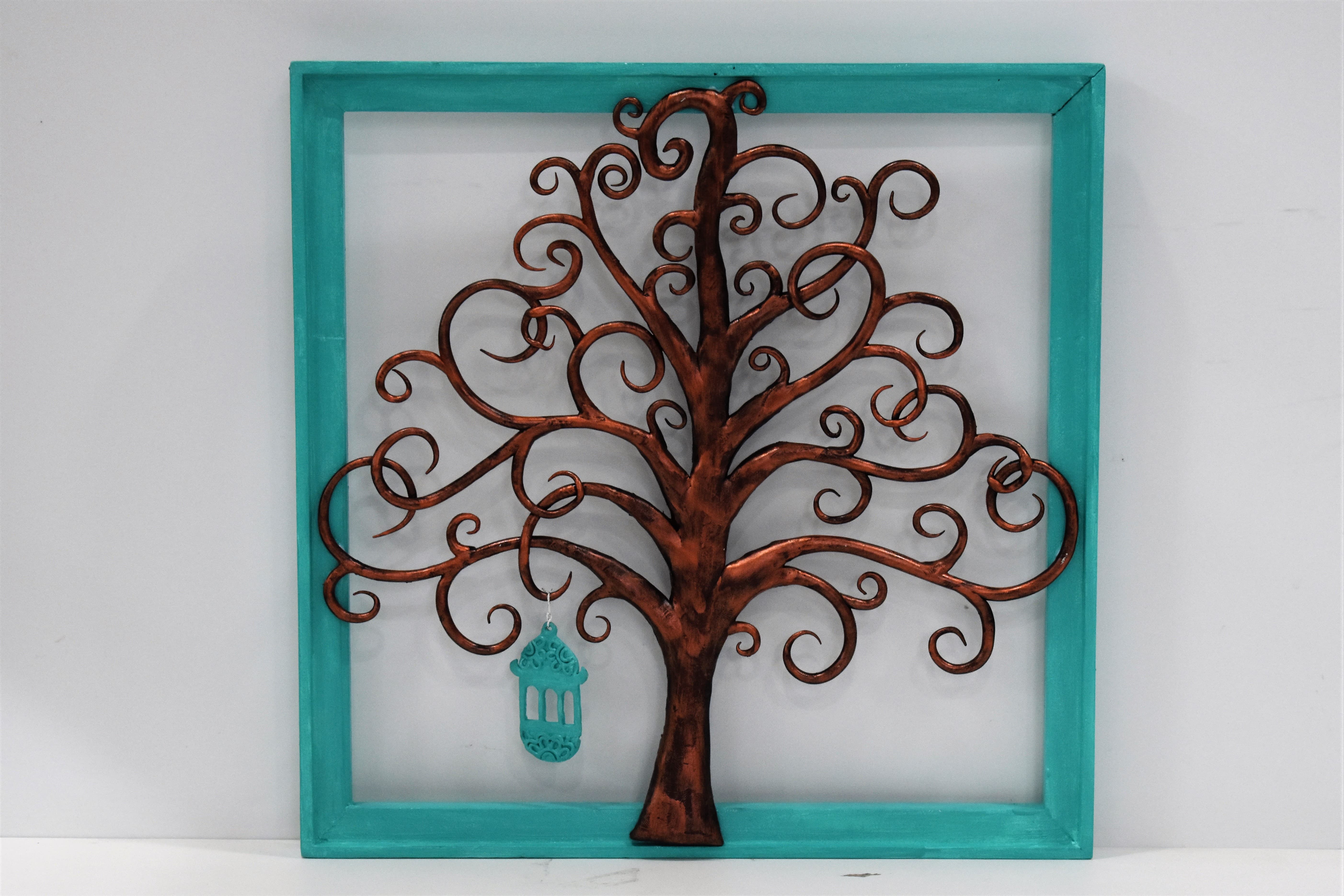 Very often than not, beauty lies in simple things! This is one classic example. A tree with sprawled branches in full majesty is made with Mouldit and painted in a rustic manner with a teal frame t. Colours have been juxtaposed and the outcome is simply magnificent. A plain wall can be lifted to another level by just placing this frame.
40. Mixed Media canvas with guitar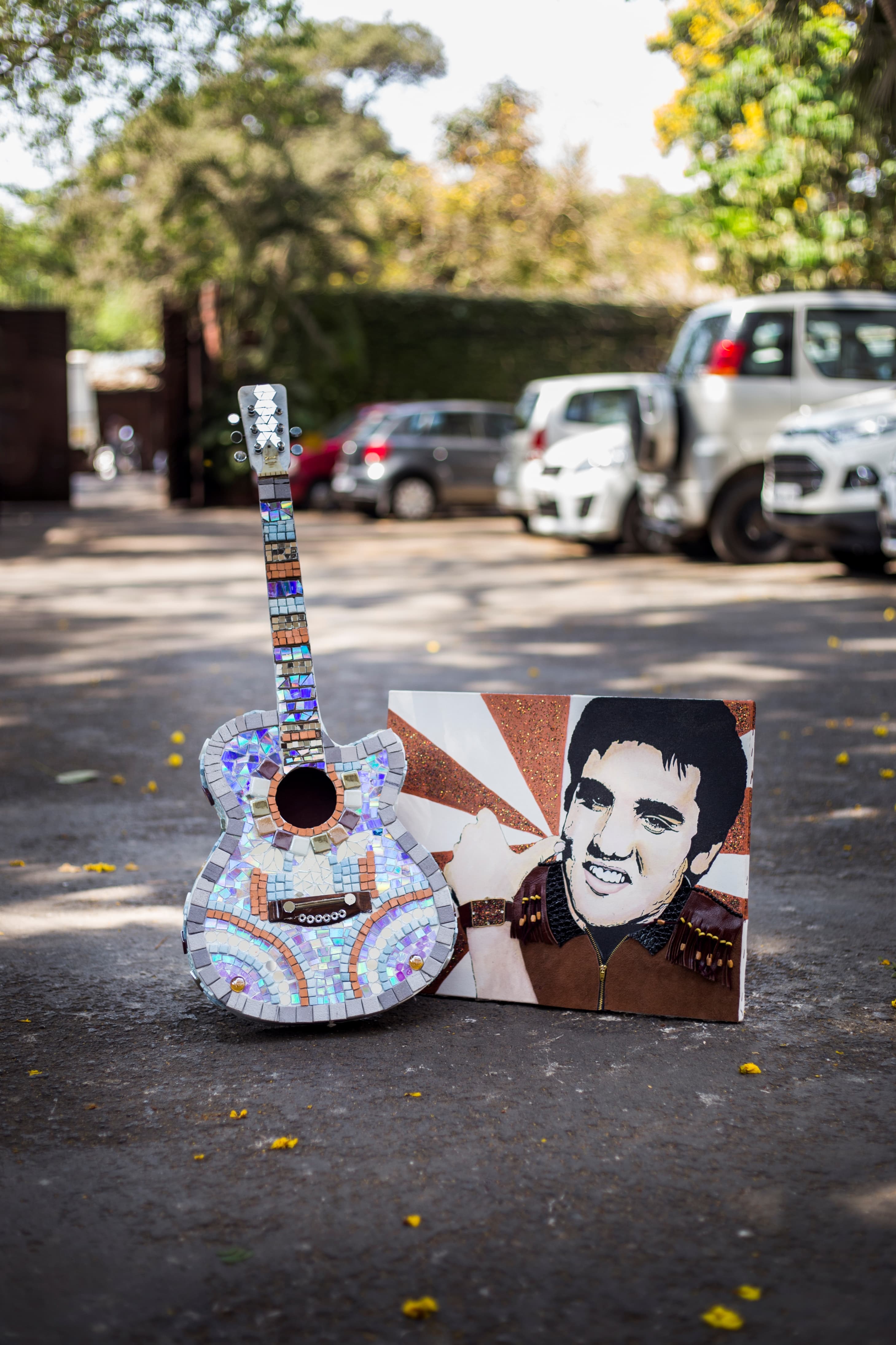 Music like art is an expression! Our inspiration here is music, The great king of rock 'n' roll Elvis Presley with his inseparable guitar have been artistically brought to the fore. A mixed media canvas composed together beautifully has Elvis Presley depicted on it, and to complement that a guitar that has mosaic work with CD done on it, brings out the true essence of the era that existed. This makes for a lovely and well thought of gift which you can make for a music lover or better still an Elvis fan!
41. Kitchen Décor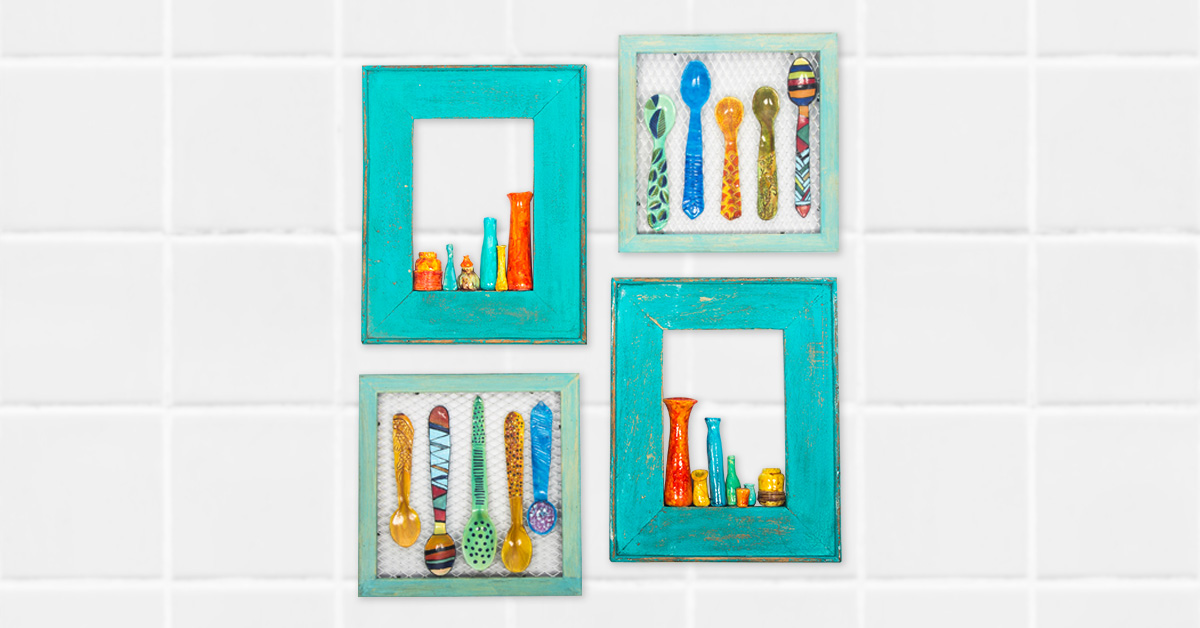 Spruce up your kitchen with quirky frames like these, which have miniature ceramic spoons and pots. It's Mouldit that we have used to handcraft and mold these miniatures. To get that ceramic glaze, we have first painted them with acrylic colours, followed by glass colours. Prettily placed and stuck onto a frame, this makes the perfect wall accent for your kitchen space.
42. Coffee Time and a Tyre Cushion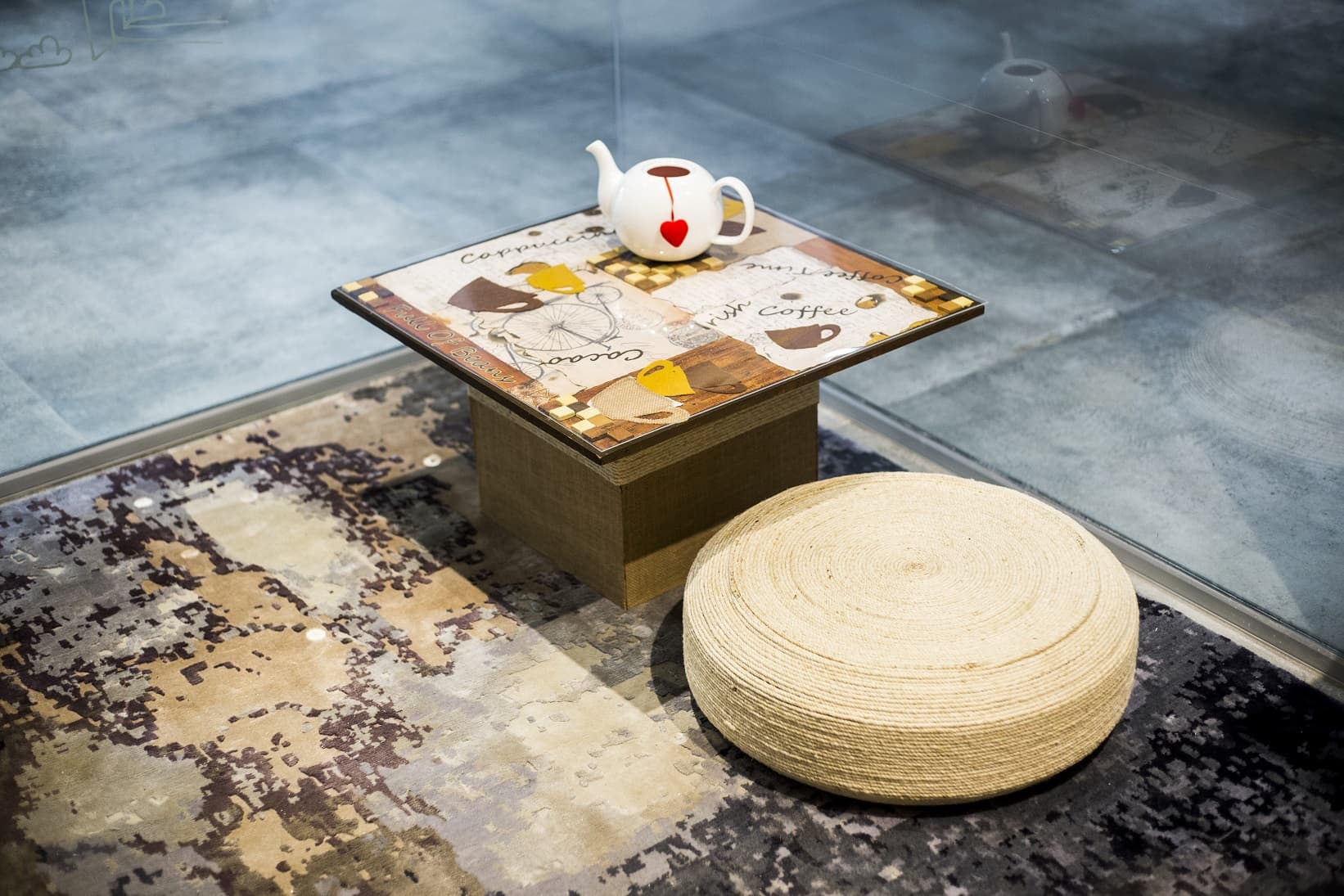 For all those who fancy vintage comfort, this one is for you. A carved out niche where you can sip your freshly brewed coffee! Sounds enticing, right? Well then this DIY is easy as a pie. A table top that has all things vintage stuck on it, with a technique to give a decoupage effect. A redundant tyre has been brought into much use here, which has been upcycled to make a low raise comfy cushion. Bring them together in your home, and there you have your very own handmade pieces and a space to chill out.
43. Bucket with flowers along with decorative baskts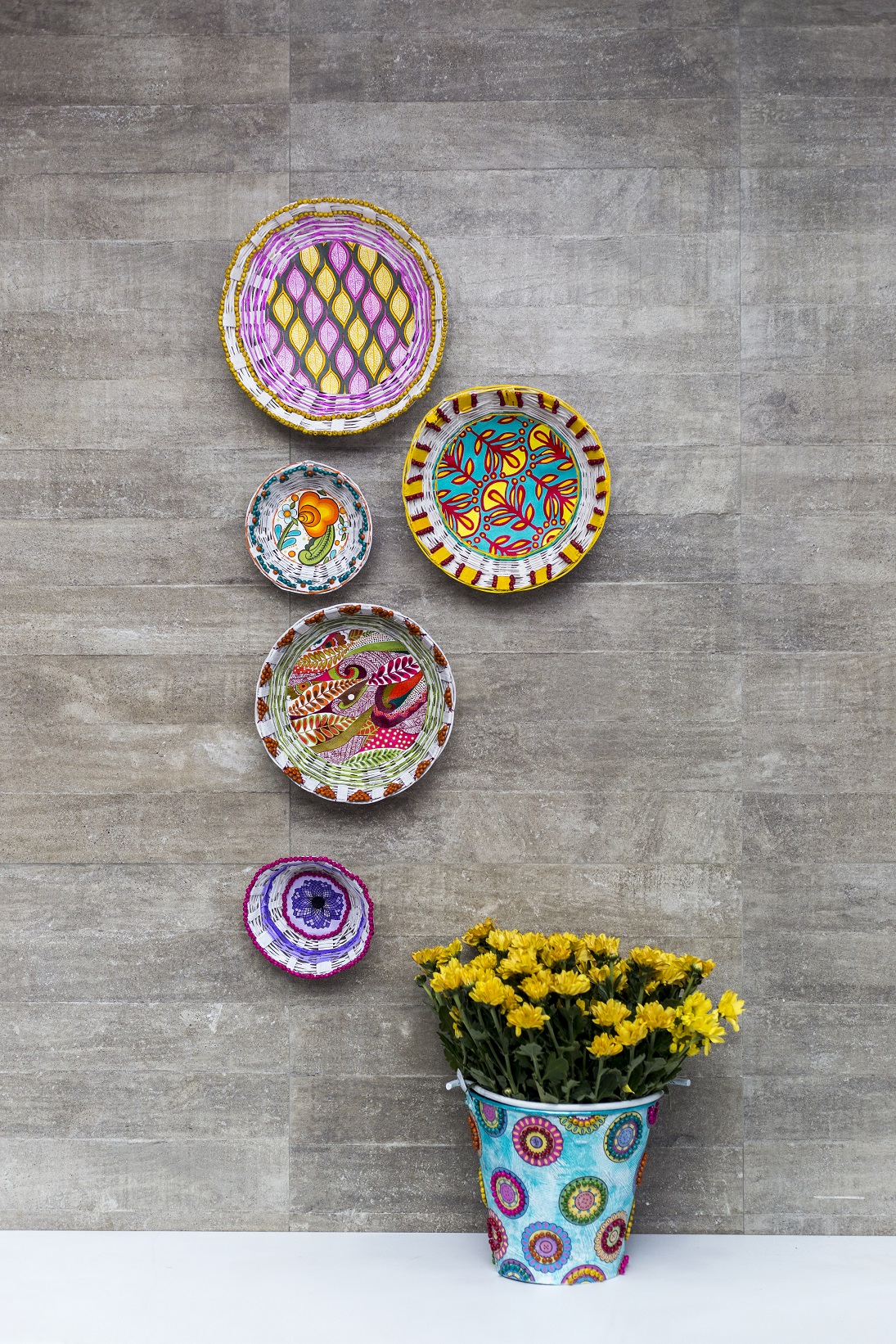 Aren't these rustic baskets looking so beautiful! And to know they have been made with such basic materials. The cluster on the wall are straw baskets that have been painted using acrylic colours and what you see below is a simple metal bucket, that has been painted, and then flowers have been stuck on it using Fabric Glue. An arrangement such as this can virtually liven up a room or corner in your home.
44. Bottle decoration with tealite and a tray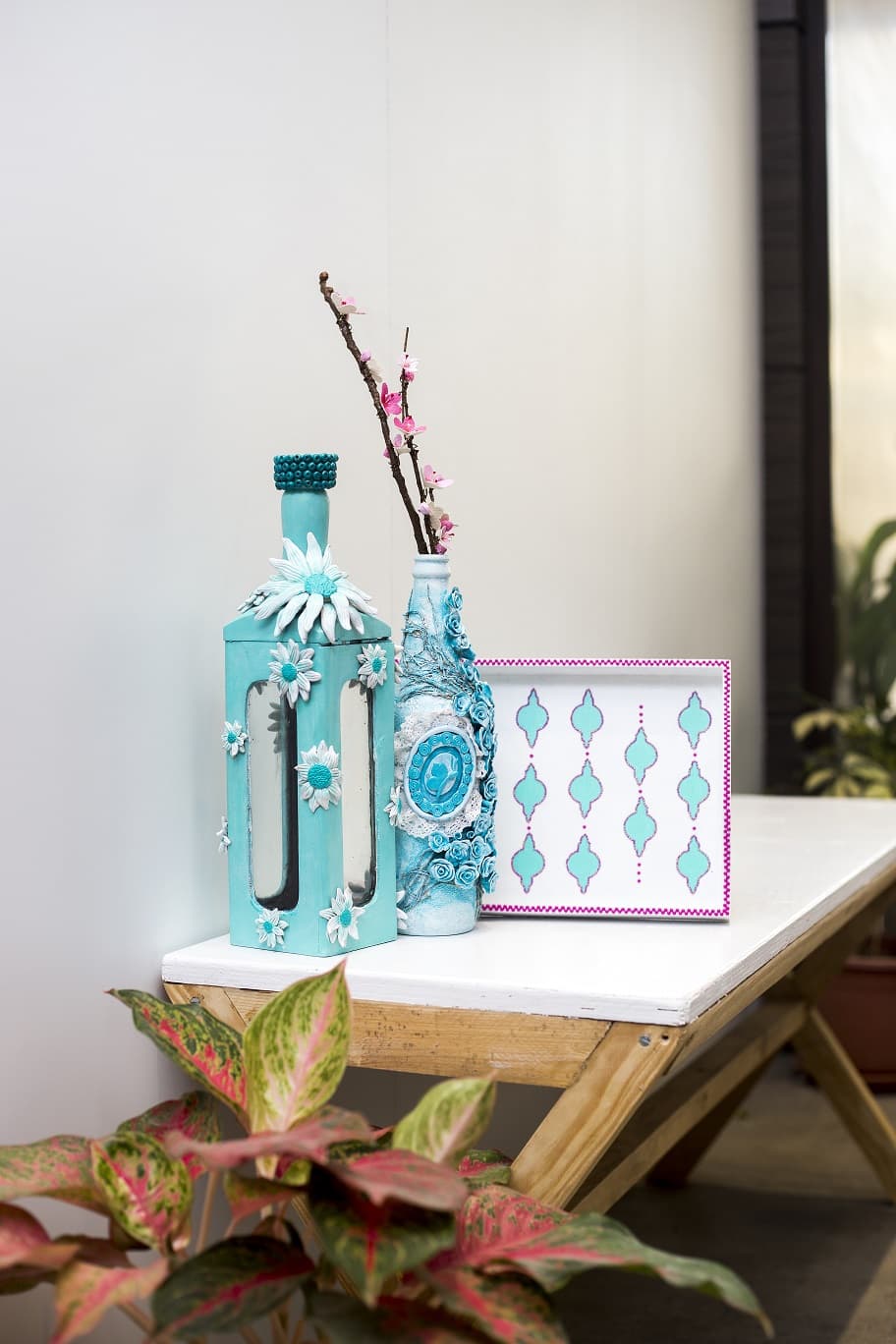 Recycling bottles have never been so much fun, its scope seems limitless. A lovely composition of elements is seen here; a bottle decorated with flowers made of Mouldit, a differently shaped bottle made into a tealite holder and a tray that's painted in similar hues to complement the entire array. The overall shade used is teal, darker to lighter tones; it's this that brings the whole arrangement together. They are all distinct in their simplicity and individuality.
45. Abstract Designed chair with a feathered fan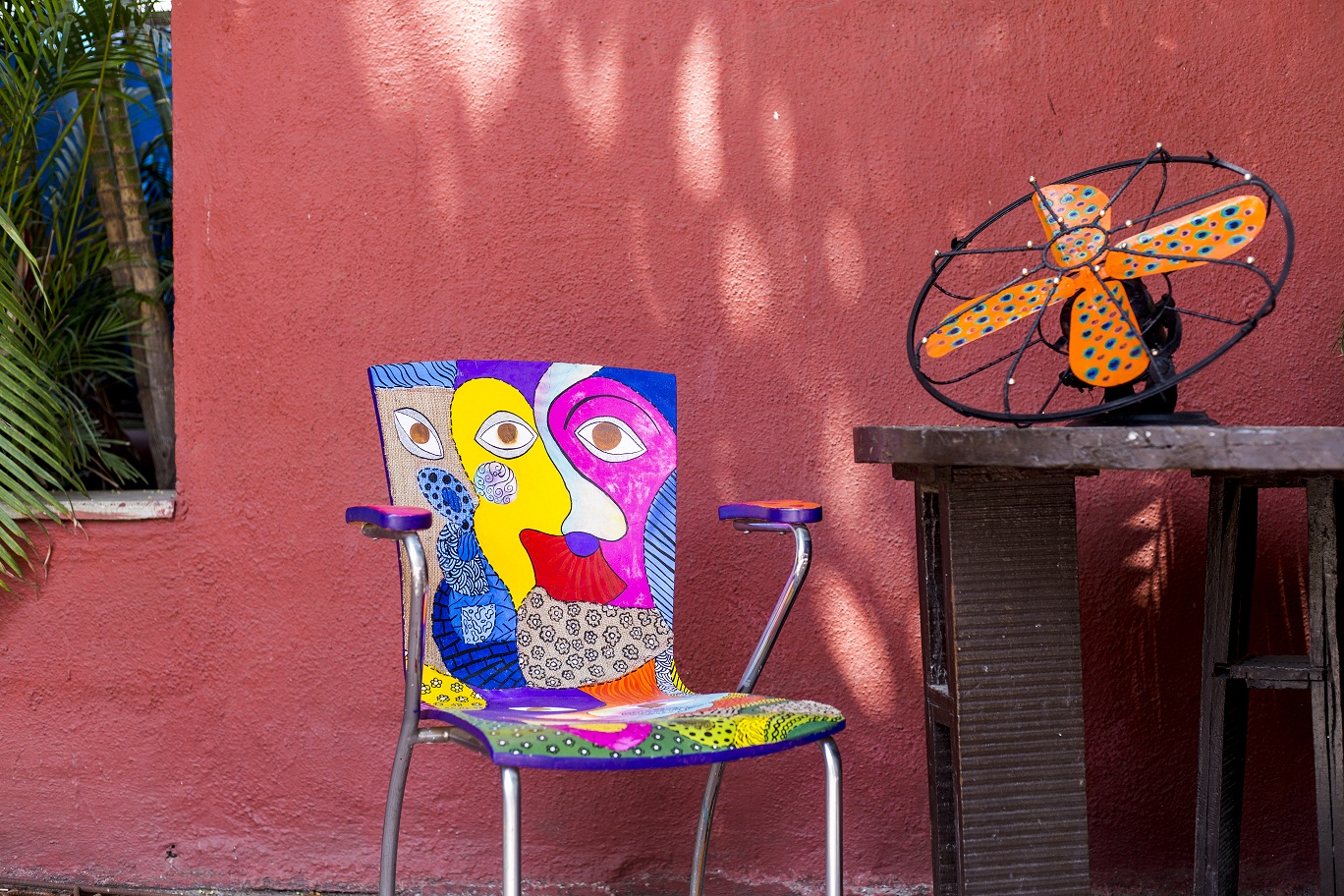 It's fun to be quirky at times, think quirky and create things that are quirky. Since on the subject, here are two out of the box concepts, a simple wooden chair and a table fan. The twists given are the way they have been designed which takes it to another level. The chair has an abstract design which has been painted in bright and bold colours. The blades of the table fan are given nuances of that of peacock feathers, each making a statement. Use these are home décor accents and see how much of a difference the space makes.
46. Truck Art on dabba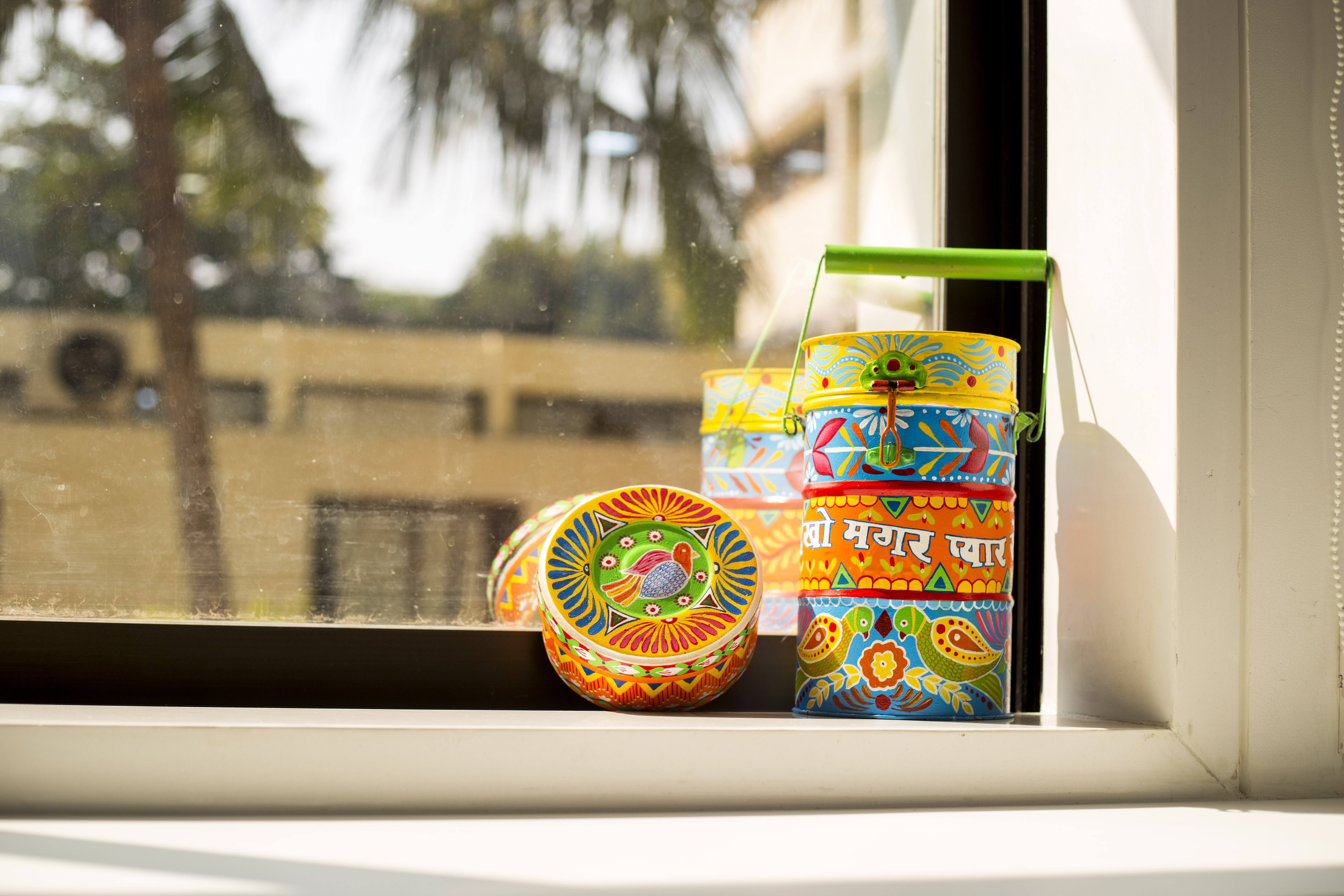 Truck art has been there ever since we all can remember, but it's gained popularity over the last few years. Today it has become an integral part of kitsch art scene. The colours are always bright and vibrant with words or phrases painted. It no longer is only curtailed to vehicles, it's entered realms of our daily lives. For instance, we have here a dabba and the legendary good ole tiffin box that we have revamped with truck art. Make them on coasters, doors, mirror borders, vases it's scope is virtually limitless.
47. Decoupage Box with Eiffel Tower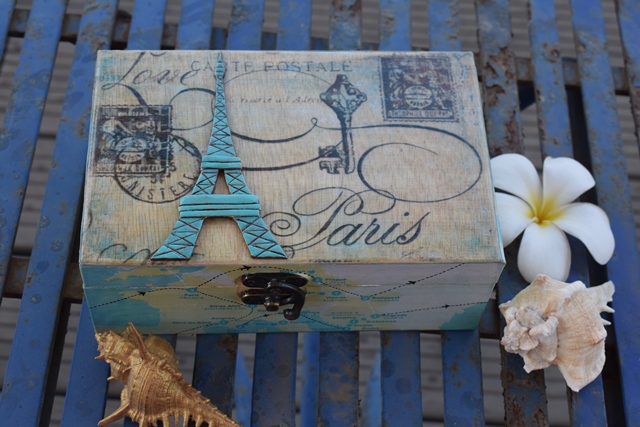 Love travelling? Then make your own personalized and thematic utility box that can always come handy with the decoupage technique. Choose your theme and colour scheme and give it a go like we have. We chose Paris so hence picked up elements that were are all things Paris and French. For the base that we did decoupage on was the city map of Paris, and the Eiffel Tower was made with Mouldit. It was then painted in a rustic manner to maintain the subtlety.
48. Totem Pole Dreamcatcher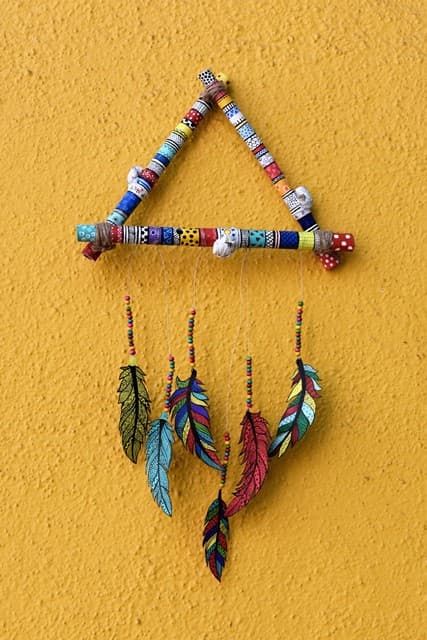 Dreamcatchers have a mystique and an element of intrigue attached to them. They just seem to create that aura of positivity and calm around. Our dreamcatcher here has a twist. Taking tribal patterns as our inspiration, we have painted the bamboos in a colourful manner thereby making them enticing to make.
49. Doodle Cat on Canvas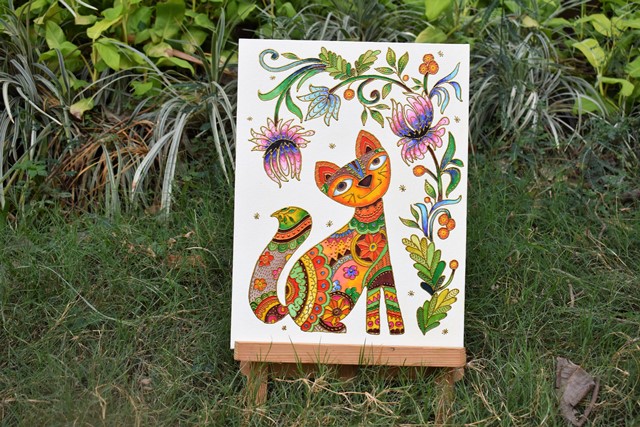 Doodling is so much fun, a true stress buster. What's more it all turns out so well and so different each time. Here is a canvas that we have doodled and painted using Fevicryl Glass Colours. This can be such a thoughtful and cool gift to give away to someone close. It can also be wonderfully placed in your own home in your creative space.
50. Embroidery ring with Vespa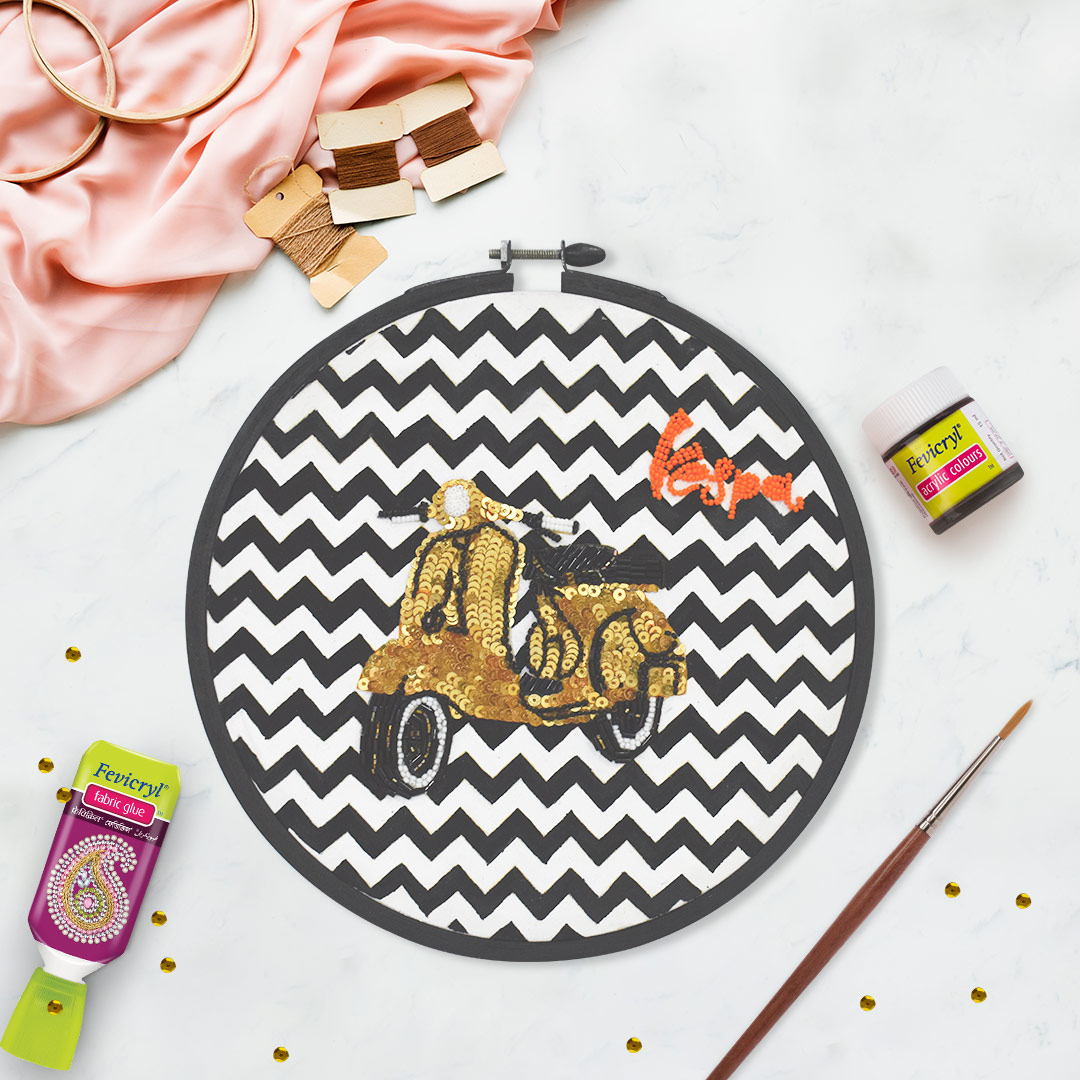 Moving away from convention, taking a liking for offbeat concepts and quirky being the new 'go to' was a creative challenge for us, and let me tell you it was all worth it and loads of fun. Just to prove it all, we have here an embroidery ring with a Vespa on it. It's got bling and it's got razzmatazz in the backdrop, all in all a concept that appeals. A quirky and out of the box idea of having it on an embroidery ring took it entirely to another level altogether. A whacky wall décor that would speak for itself!
51. Glass bottle painting with Bull Heads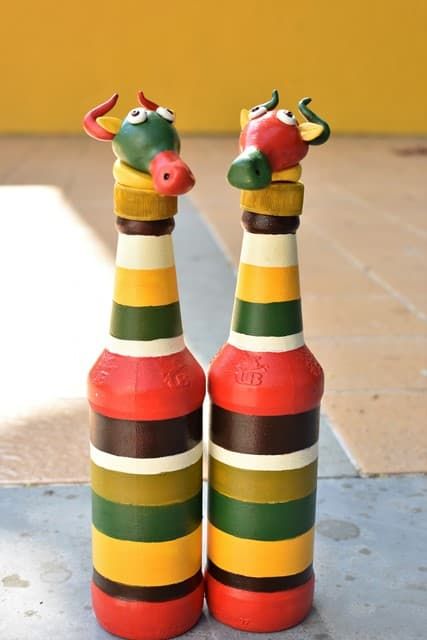 In a bid to exorcise evil, bulls are made to jump over blazing fire during the advent of the Makar Sankranti festival. We made this for the kite festival that is so excitedly celebrated in India, but this should not stop you from making it anytime, since it is such a fun bottle art DIY. The bull heads were creatively handcrafted using Mouldit and the as you can see the bottle painted vibrantly has been done using Acrylic Colours. Bold colourful band of stripes on the bottles sure makes it rather attractive, doesn't it? Make them a part of your home décor and liven up an otherwise mundane space.
52. Handmade Key holder platter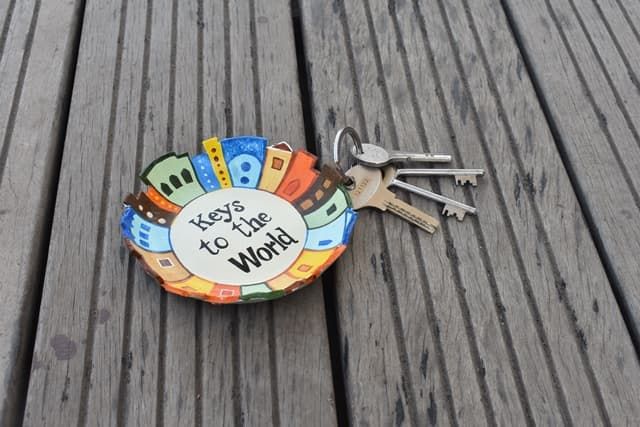 How often have you misplaced your bunch of keys in your home? Very often right? Yes….this happens and that panicky state it's just not worth it all. We have the perfect solution for such situations, your very own handmade key holder. A simple DIY made with Mouldit and painted attractively using Acrylic Colours. Use your own concept if you want, and personalize it to your taste, but a sure shot solution is what you would get. No now there's no excuse for keys being misplaced.
We had loads of fun creating them using an array of Fevicryl products and hope these lovely projects spur your creativity too!