50 Diy's To Do During Quarantine
50 Diy's To Do During Quarantine
50 DIY's to do during Quarantine
1. Door Dangler
Some art for your door! These cute angel door danglers for your door are made using Fevicryl Mouldit and Acrylic Colours. Make these as angels or anything that catches your fancy.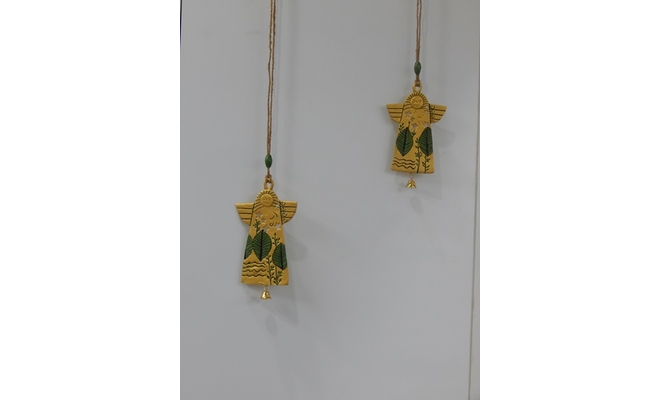 2. Sloth Love Earrings
These love earrings are sure to melt hearts! And why not? They are made so cutely with Fevicryl Mouldit and Acrylic Colours. A lovely gift not only for Valentine's Day, but any day to make someone feel special!
3. Cute Kite Magnets
Swank up your fridge with this simple DIY of cute little kites as fridge magnets. These are your very own handmade creation that would be appreciated more than anything else.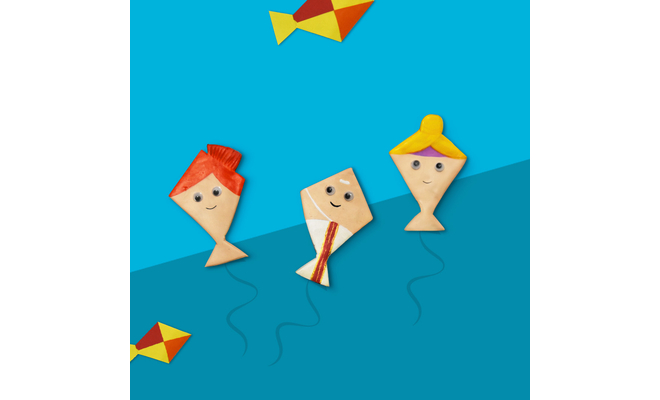 4. Bottle Caps Pendant with Mouldit
Pendants are rather charming to wear! Make them with a difference this time. How about a bottle cap shaped pendant! Make your own prints and paint them as colourfully as you want. A cute shape for a pendant made with Mouldit which makes it so funky and lit!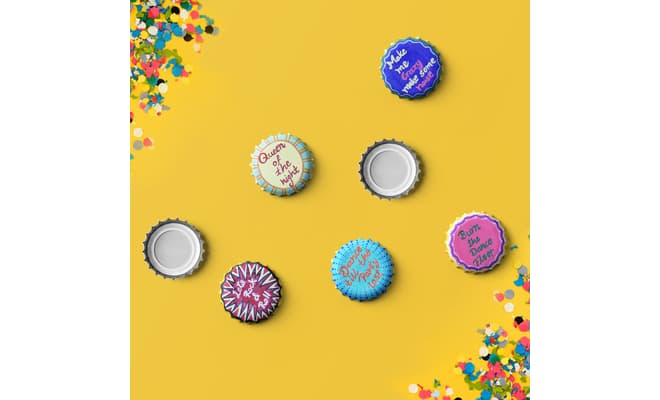 5. Abstract Nature on Bottles
Bottle art has no limits! Here is one that is inspired by nature in abstract form. These have been painted in bright colours to bring out nature's vibrancy and positivity.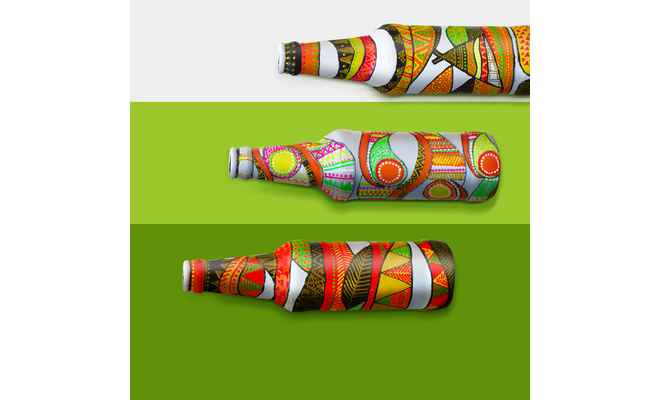 6. Sphinx Tote Bag
Who doesn't love tote bags? They are cool and trendy! What better to make your own tote bag? How about this uber cool sphinx painted one. Paint them in metallic colours and see how beautifully they turn out.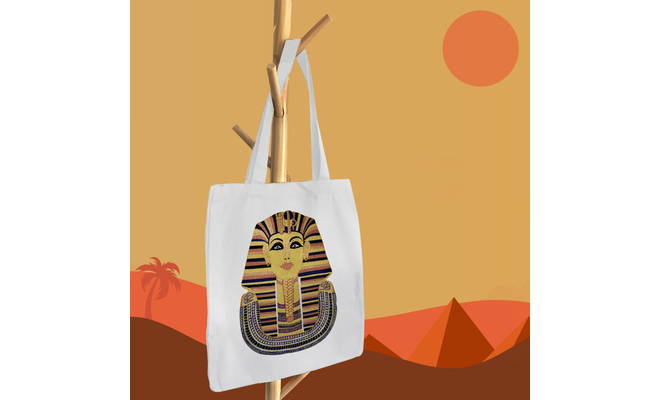 7. Bohemian Bottle Cap Dangler
We often have left with us bottle caps, and are a loss as to what to do with them. This DIY of making them into wall danglers is the perfect idea. They make look vibrant and attractive and a great best out of waste project.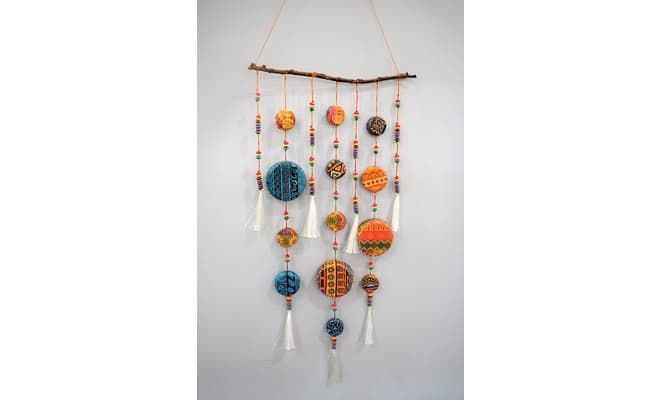 8. Pa and Me
Express it through art! Coasters with cute and meaningful quotes aren't they a great way to express and have around the house. Here is DIY of cosy and warm set of 4 coasters made using Fevicryl Acrylic Colours.
9. Piggy Bank
Piggy banks have remained cool ever since. The fun that surrounds a piggy bank would never fade. Here is a cute 'Piggy' Piggy bank made out of a plastic paint bottle. You can make any animal of your choice using the same technique, it's fun!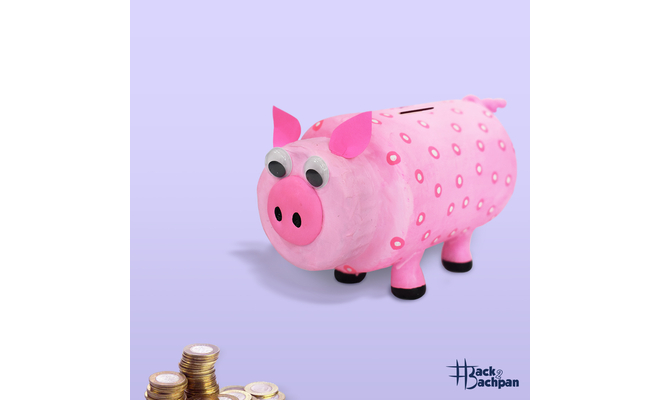 10. Cushion Covers with Stencil
Here is a lovely DIY to accentuate your living space! An interesting project that teaches you how to make a stencil and then simply sponge dab on a cushion covers using Fabric Colours to paint a beautiful design.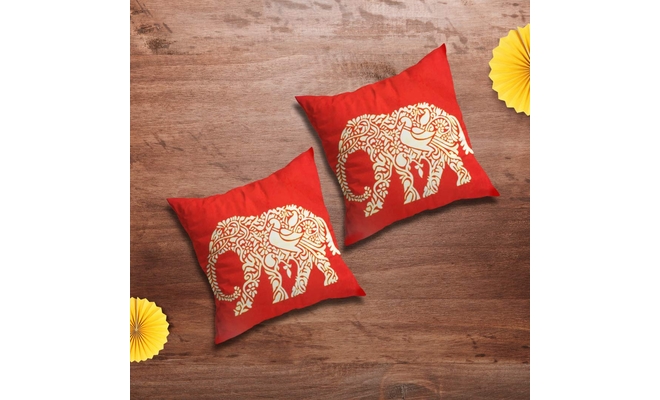 11. Cricket Bat Memorablia
For cricket fans, there is nothing known as enough of cricket! Holding onto this spirit here is a cool bat painted with Acrylic Colours. Choose your own cricket idol and go for it.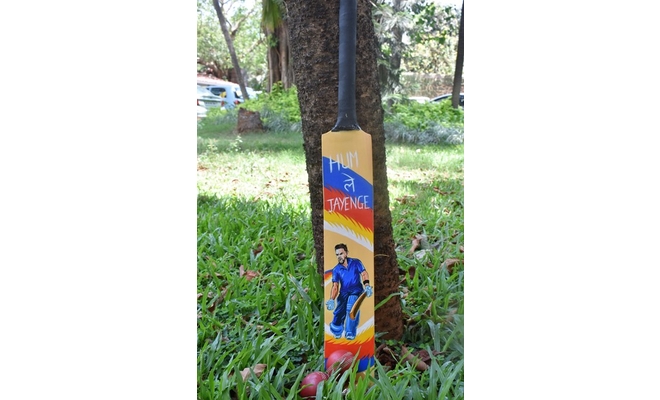 12. Stained Glass Effect Jar
Stained glass has a charm of its own. A mason jar simply designed and then filled in with glass colours has lent such a beautiful look to this DIY. Use this technique on plain window panes, jugs and so much more.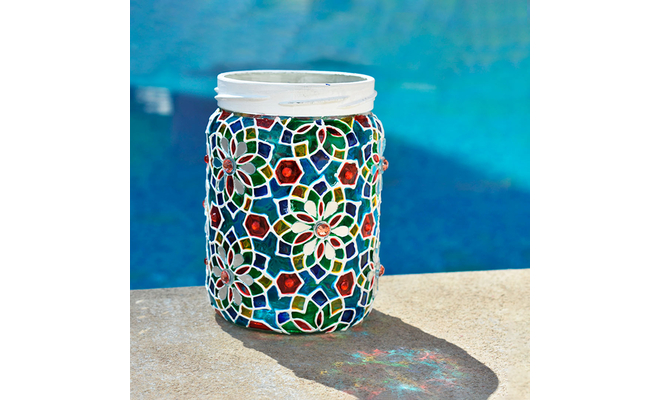 13. Owls on a plank – Keyholder
Keys are things that are more often than not, misplaced. Wouldn't you agree? So precisely for that we have made this handy DIY made with Mouldit and cute little owls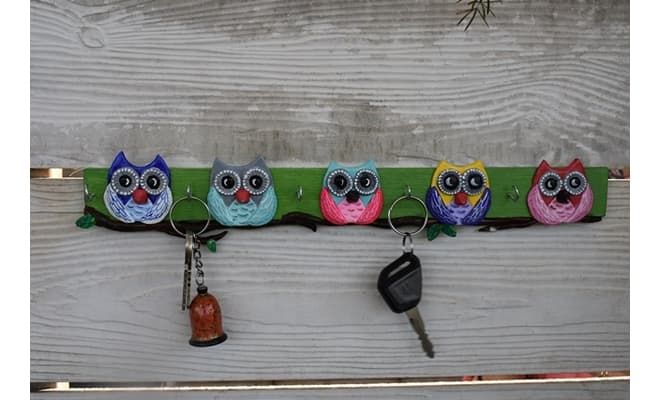 14. Honey Bee Diyas
Aren't these cute and so different? This is what you can make out of left over diyas; they can be used for different purposes and occasions.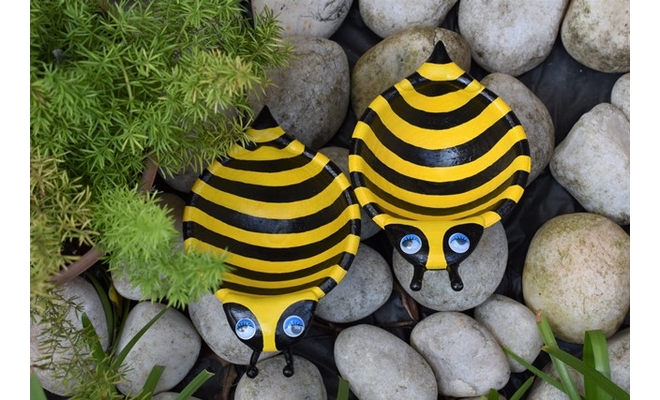 15. Art Nouveau Motif Canvas
This is a lovely DIY that can accentuate your home décor. A set of 2 very artistic canvases in the art nouveau style, painted with pretty glass colours. It's a good gift too that you can give to someone on house warming.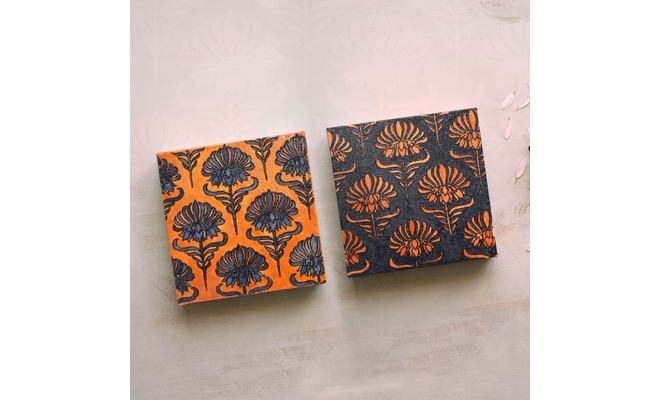 16. Bag Tags
This is something that is not only fun to make but also to wear on your bag. It's also a best out waste DIY where plastic bottles and Mouldit have been used to make these colourful baggage tags in truck art style.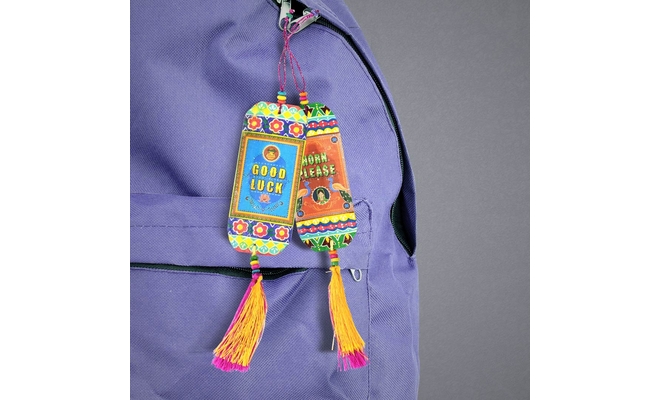 17. Shoes with Pop Art
An interesting DIY that kids would love to do! Canvas shoes made trendy in the pop art style using Fabric Colours.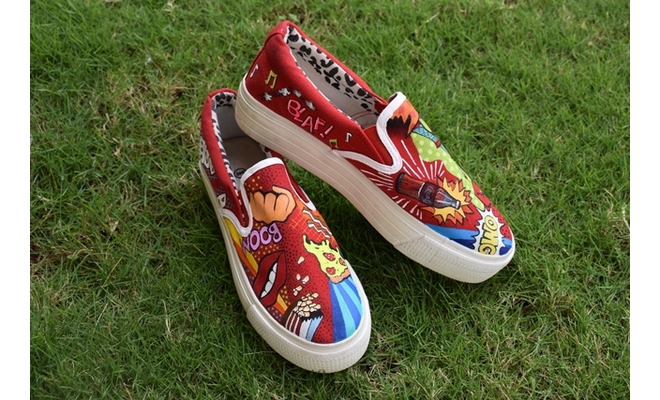 18. Canvas with Stencil
Stenciling is so much fun and one of the simplest ways of painting. This pretty pineapple stencil on a canvas makes for a lovely wall décor accent for your home space.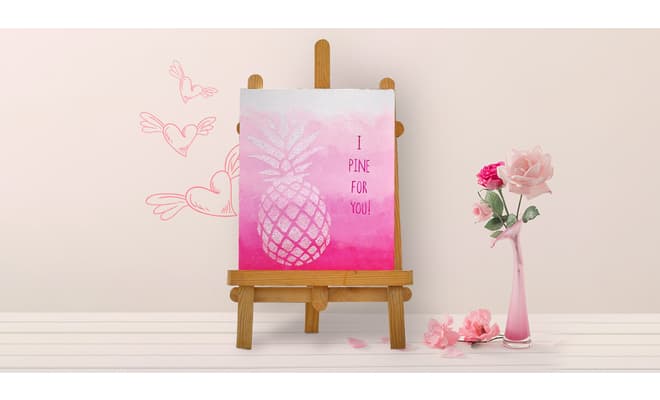 19. Winnowing Basket Painting
Isn't it cool to know a winnowing basket can be painted and made to look so beautiful? It is possible and here is what you are seeing. A cow head painted using Acrylic Colours; a lovely piece of art that can adorn your walls.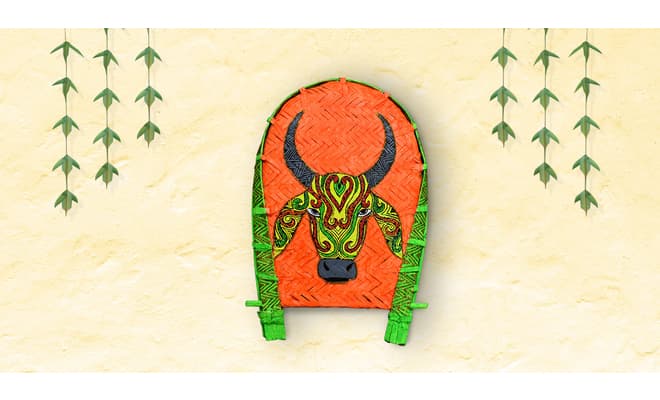 20. Glass Bottle Painting with Bull Heads
Bottle painting can be so much fun, especially like these ones with bull heads. Put them up one of your shelves and see how the space gets brightened and livened.
21. How to make Pumpkin Tealight Holder
Though made for Halloween, these are a delight to make and display! Made using white cement and Fevicryl Acrylic colours isn't this DIY so cute?
21. Shaker Card Idea
This is one amazing DIY, fascinating and engrossing. A shaker card, that can be made for several occasions. Make your next theme card with this shaker card idea.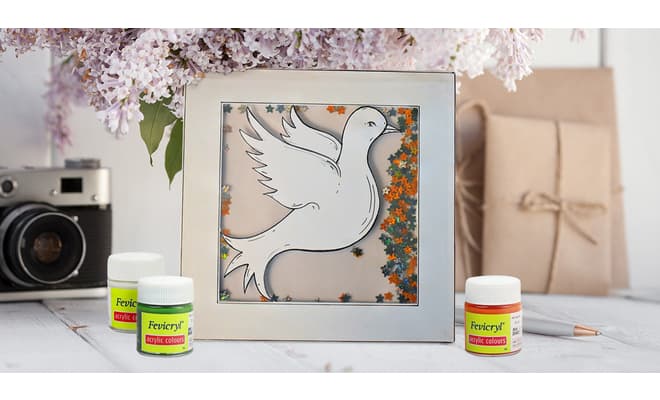 23. How to make Wind Chimes at home
Wind chimes are a welcome addition to the traditional decor that we look at these days to hang in our homes. Why not make one ourselves? Yes, it's easy and fun making one with Mouldit. Here's a simple DIY to make your own wind chime at home.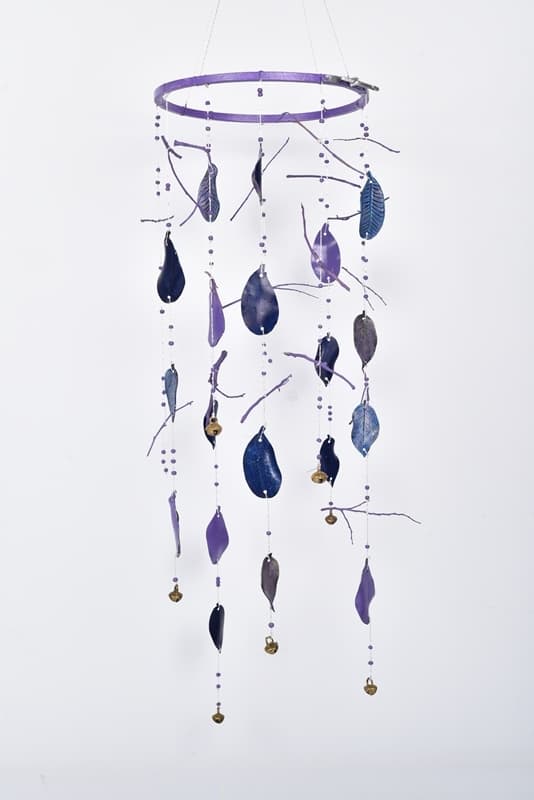 24. Wooden Box with Glass Colours
Wondering where to keep your little trinkets and knick knacks? This wooden box that's been painted so beautifully with glass colors is your solution. Make it as per your colour scheme and pattern and have sit prettily on your dressing table.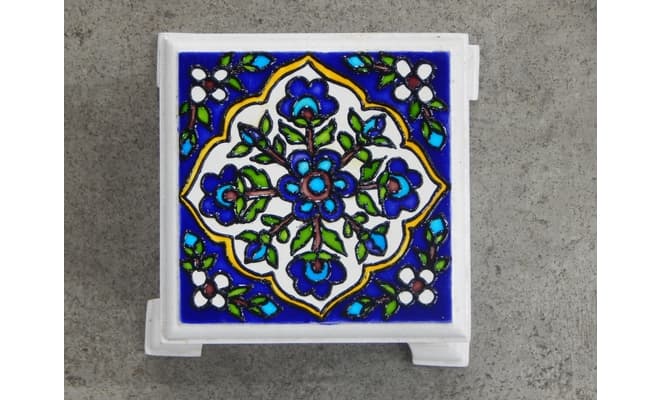 25. My House
Here is a simple DIY which when ready makes for a pretty wall décor. The glass colours are bright and can make a dull corner come back to life.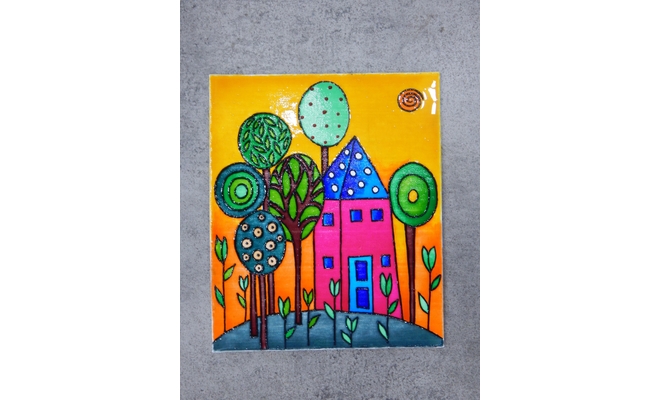 26. Terracotta Mugs
Neon makes all the difference! Simple mugs spray painted and accentuated with 3D Neon Liners. You can choose patterns that you like and the colour combinations that you prefer.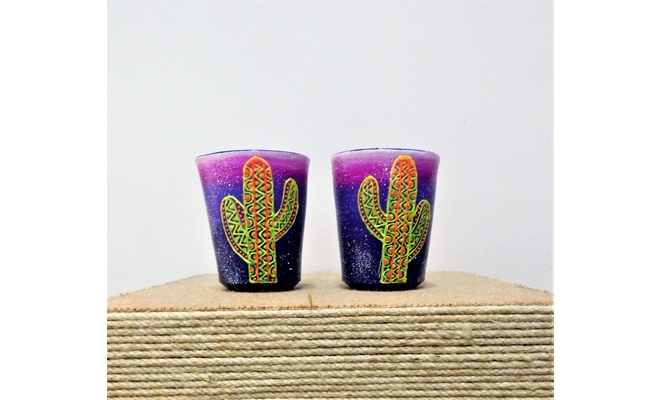 27. Funky Photoframes
An ideal best out of waste DIY, that uses corrugated box to makes these pretty and funky photo frames. Shape them according to your fancy and paint them ever so colourfully; what you get are these cute and colorful photo frames.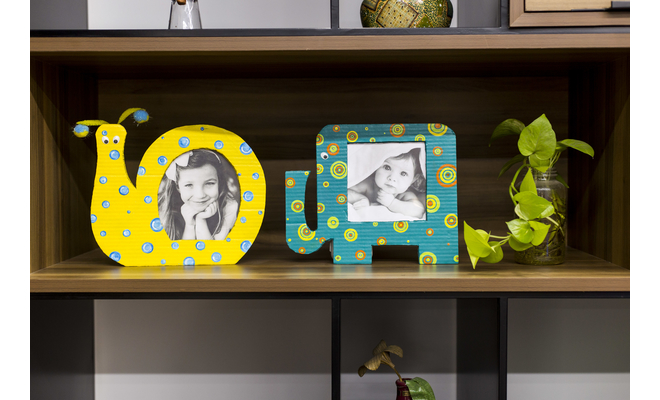 28. Button Art Canvas
Kids are sure to enjoy this one! Buttons used to make a cute little sea world. There's canvas painting and then sticking which children will love completely.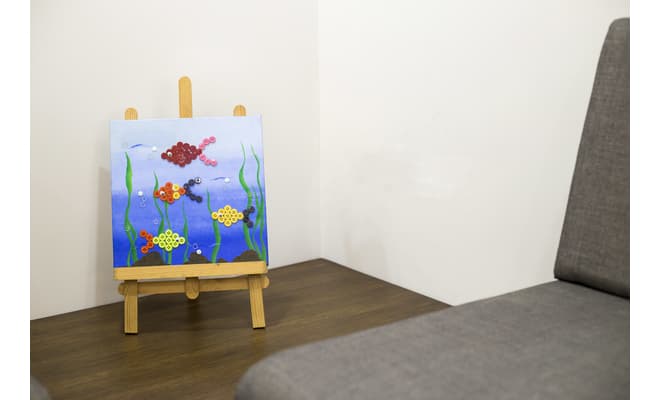 29. Kettle Painting
The humble kettle becomes the centre piece of your home décor. Yes that's quite true. It's a trend and looks beautiful when painted with a theme or given just simple touches, like one we have made.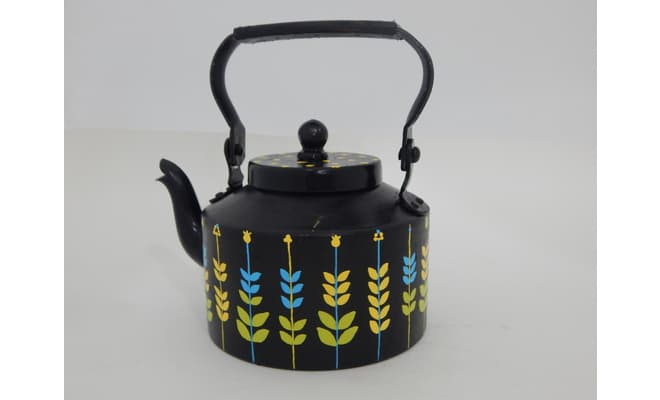 30. Gulal Platter
Holi is one festival that is enjoyed to the hilt, with pomp and colours everywhere. It would be so handy if you have a gulal platter to put in all your colours and enjoy the day in style!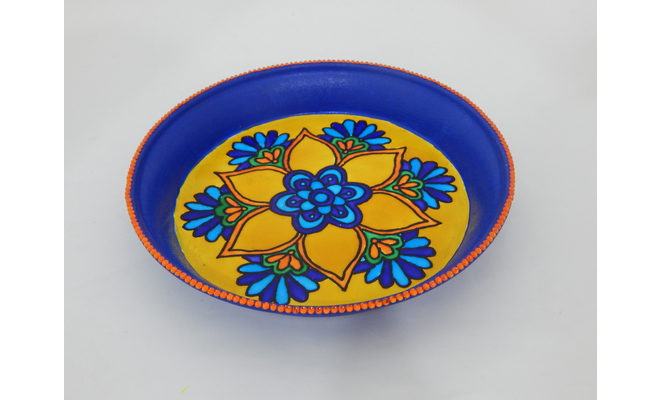 31. Doodle Cat on Canvas
This will end up being a favourite DIY amongst kids. It's got a doodled cat that needs to be painted using Glass Colours. It's a real fun project and colourful too.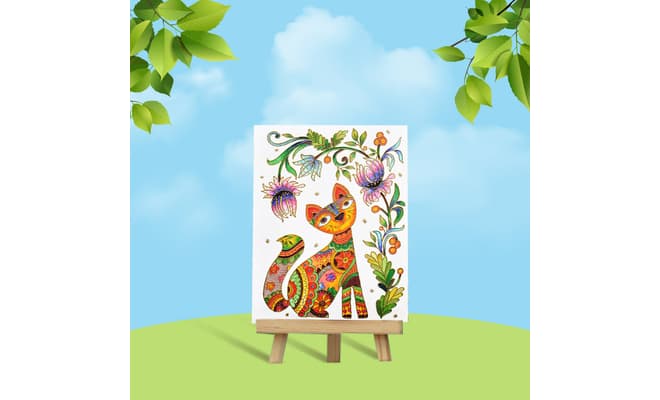 32. Palm Leaves on Bottles
Inspirations from nature can have only a positive effect. It holds true to this beautifully palm leaf painted bottle. It's fresh and green and is sure to spread happiness and positivity around the space it is put in.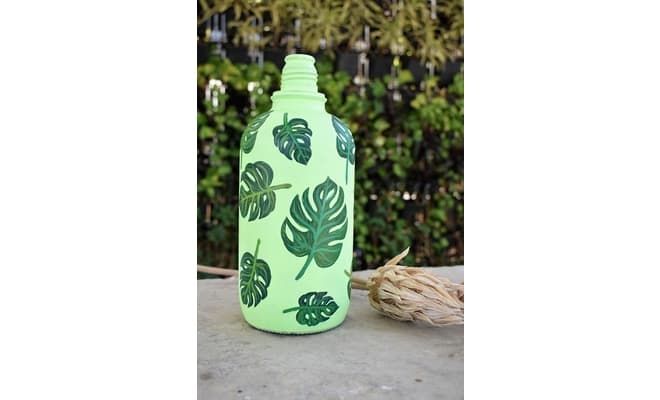 33. Sloth Mobile Holder
This is such a heart stealer! This cute little sloth holding your mobile, it's a fun DIY and something that you will look at with awe and a smile.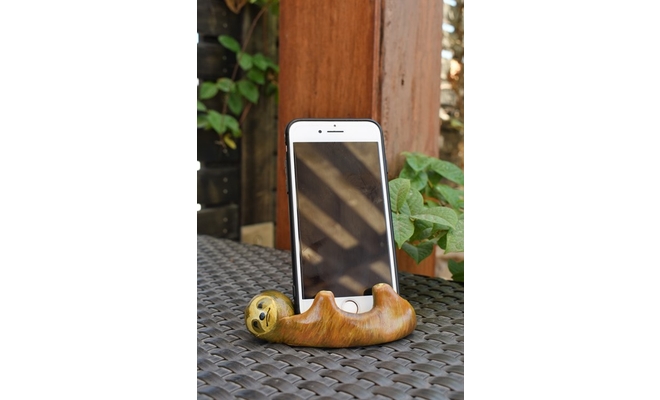 34. Handpainted Tote Bag using Masking Tape
3 simple steps to make your own trendy tote bag! A fun technique of using masking tape and then painting makes the whole experience so satisfying. Try this with different shapes and colour combinations.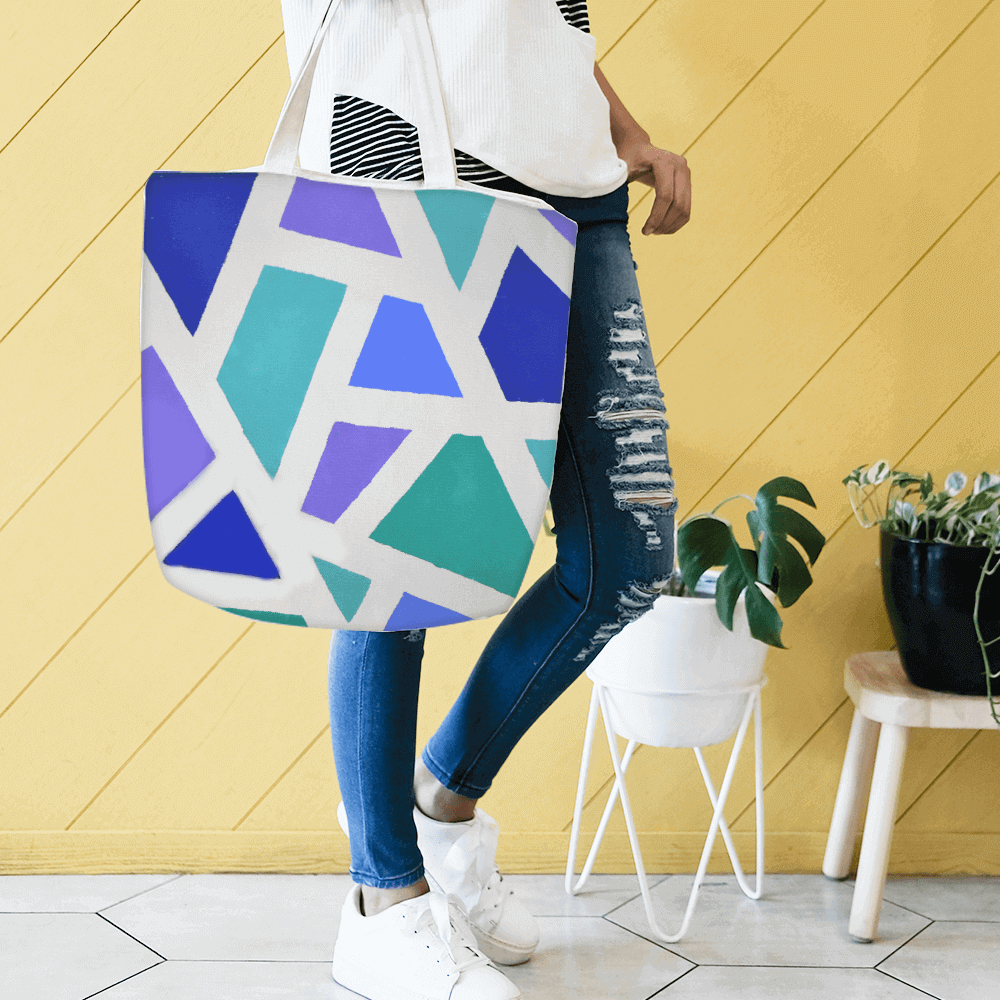 35. T Shirt Painting Idea – Fabric Painting
There is nothing more gratifying than having your very own customized T shirt or bag for that matter. T shirt painting gives you just that liberty, like we have here made an elegant stag with Fabric colours.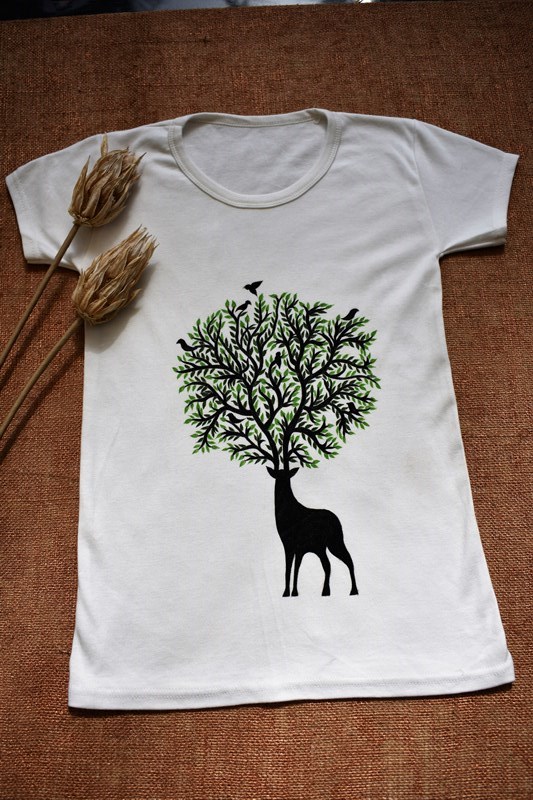 36. Handpainted Kettle with Madhubani motifs
These make for quirky and pretty home décor accents and at the same time a lovely way to recycle and revive. Neon colours used to paint the traditional Madhubani motifs have simply lifted the look altogether.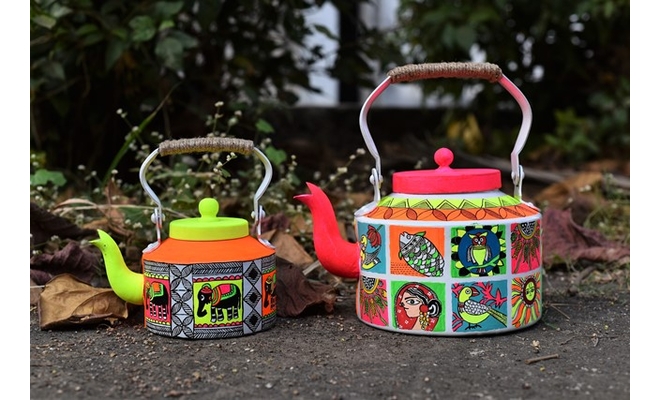 37. DIY Owl T shirt
Simplicity at times speaks volumes! Here is one such DIY that's minimalist yet striking beautiful. An owl on a stark white T shirt is sure to have heads turn.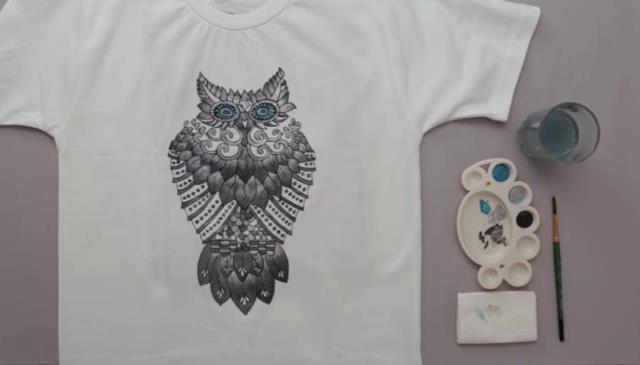 38. Vest with mini dinosaurs
An interesting technique, in this DIY we have demonstrated how to make a stamp out of corrugated sheets. Then the simple trick to sponge dab on a vest (any fabric) using the versatile neon colours.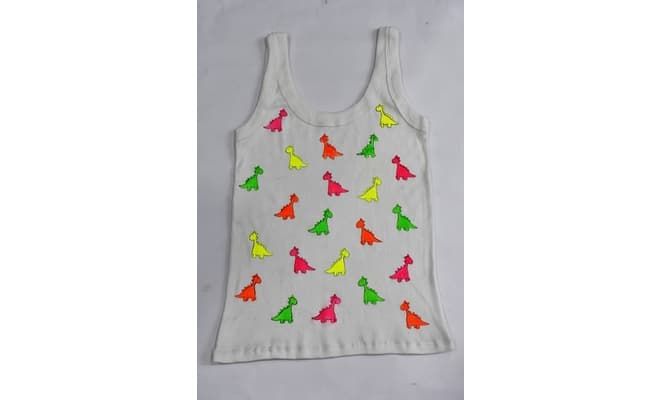 39. How to make curio box at home
We are forever searching for ways and means to store and keep our things. This curio box is a boon, prettily decorated with small neon motifs make it a perfect side table piece.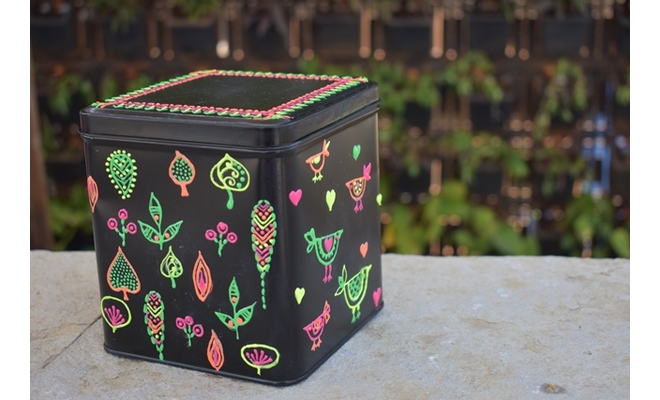 40. Watermelon print DIY on a T shirt
Prints on T shirts are eye catching and attractive, especially if it has something that's different and out of the box. Here is one such that we have made with a watermelon print by simply carving out the shape from the humble potato.
41. Decorative Metal Wok / Kadhai art
There are numerous wall decors that we see and might have seen being made too. This one beats them all I assure you! A metal kadhai has been painted with metallic hues and shades which transforms into a wall décor piece. Isn't that simply amazing!
42. Paper Masks
If you are looking out for a DIY project on best out of waste, this is one ideal project. There's recycled newspaper and corrugated sheets out of which masks have been made in the simple papier mache technique. By learning this simple technique you can make pretty much anything out of paper and create wonders.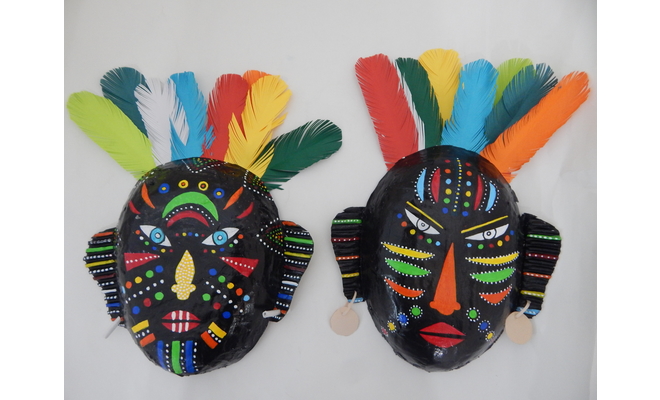 43. Mixed Media canvas with a woman's face
When it comes to a women centric DIY is one that is rather charming. A lovely project that has mixed media of sorts is a pleasure to make, and makes for a beautiful gift to a woman you revere.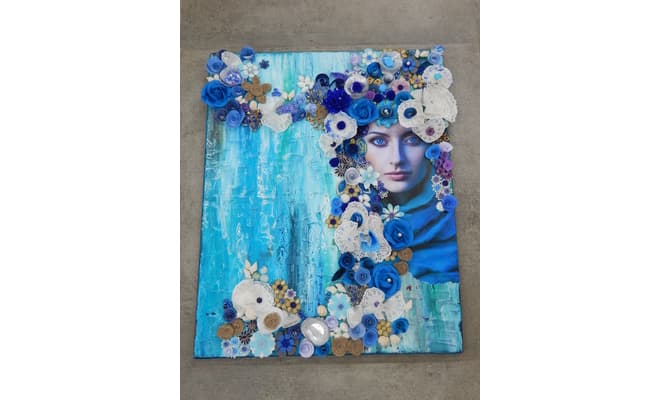 44. Bookends for Dad
Prepare yourself for Father's day with this cool DIY that would impress him! A pair of bookends made with Mouldit. Something that's unusual yet very handy. It would surely bring a smile of pride to his face on receiving it.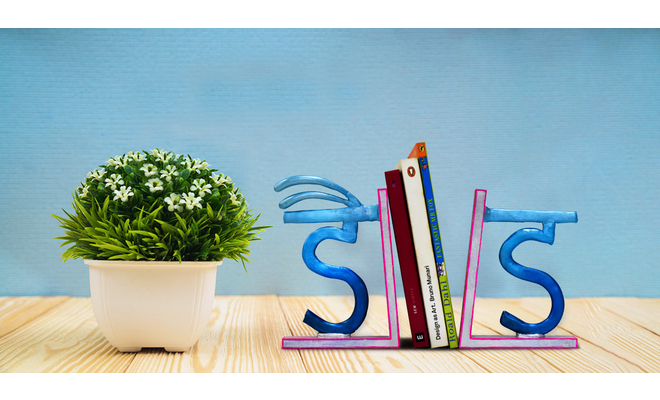 45. Be Like the Bee
We often take inspirations from phrases and adages. So here's a canvas that has an inspiring proverb beautifully painted and conveyed through art and mixed media.
46. Bottles with Glass Colours
Pottery designs and patterns are so alluring and tempting to buy. So why not give this DIY a try. Floral patterns inspired from blue pottery, which have been replicated on empty bottles using Fevicryl 3D outliners and Glass
47. Aztec Mouldit Bottles
A lot of bottle art and decorations are seen and done. These ones are inspired from the Aztec style. Aztec Gods have been moulded and shaped around bottles. Textured and painted beautifully making them as very different as home accents.
48. Tic Tac Toe Jewellery Box
Your dressing table too requires attention by way of décor at times! This tic tac toe designed jewellery box will stand out completely and will be of utmost utility once ready.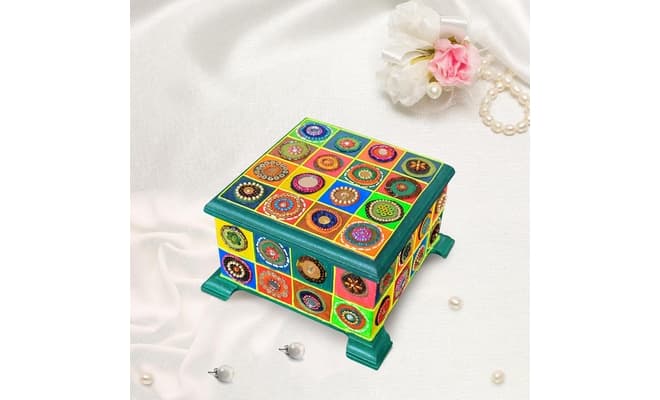 49. DIY Frida Bottle – Decoupage Art
This bottle art is one of it's own, unique and a classic. With Frida's image as decoupage on it, makes it stand apart artistically.
50. X'mas Miniatures
Cute little Christmas miniature decorations made with Mouldit, so easily. Make plenty of these and strew them around your X'mas tree or just as pretty dainties on your centre table for the festive season's effect.