40 Diys For Kids During Quarantine
40 Diys For Kids During Quarantine
40 DIYs for kids during quarantine
Running out of ideas for creatively engaging the kids during the quarantine? Here are some quick easy peasy DIYs for you and them to do together. Keep Creating and stay safe!
1. Spinner
This is real fun! Making this spinner will have you engrossed while you stay at home why not get creative and make the best of it. So go spinnnninggg !
2. Family Tree
Staying indoors at such times can be a challenge for kids especially. So here's a very interesting DIY for them. It's a family tree! A lovely way to get them started with memories that would unfold telling them those little stories while making this family tree.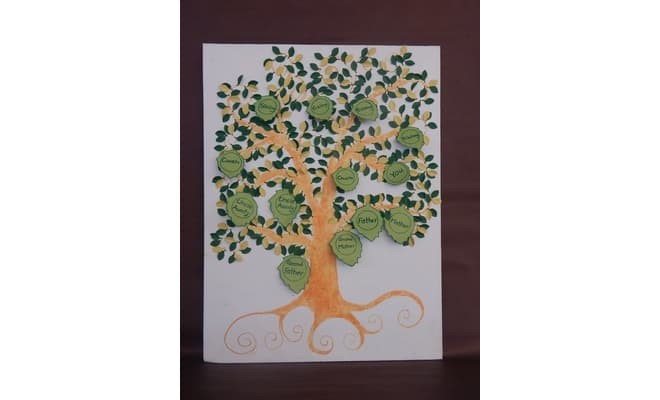 3. Paper Fish with Post It Tags
This is one cute DIY, a lovely punch craft project where a heart shaped punch is used to make the pretty fish scales (or you can cut them too) . You can get your child to make different shapes of animals and birds and make their own favourite post it tags. Make them in different forms and let your child get as creative as he / she can.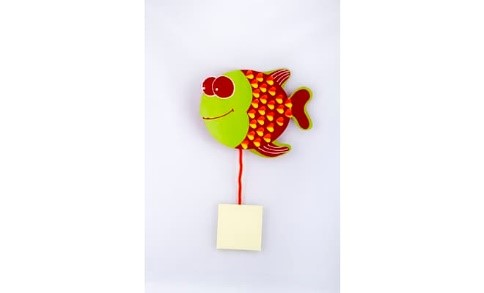 4. Colourful dangler
This one is simple and your kid's won't stop at just one. It's got glass colours, glitter and so much fun. These suncatchers are simply lovely once hung on the windows. This is an easy to make with the basics that are found at home.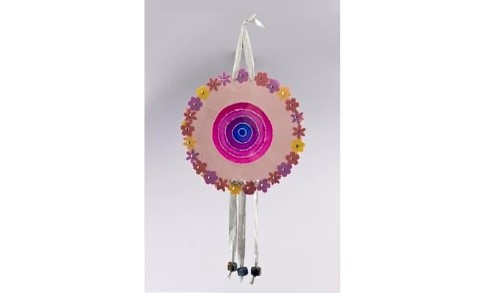 5. Blooming Sunflower Greeting Card
What a lovely sunflower and that too made with paper craft and punches. Let you kids make this easy DIY and have fun while making it. Let them make several with different colour combinations for special friends and family members.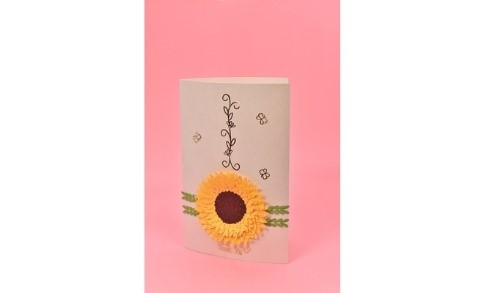 6. Origami for Kids Star Dangler
A great way to keep kid's occupied creatively. Here is just the DIY that will interest and challenge them. It's an origami DIY that helps kids with logic and improves their motor skills too. A lovely star dangler is what is made finally.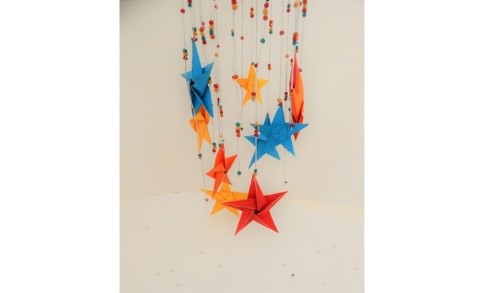 7. Origami Bouquet
This would not wither and you can make them in numbers and the way you fancy; an origami bouquet of flowers. These will surely be appreciated and friends would want to learn them from you. So give it a try and use papers that are colourful, glittery or just what you have around you.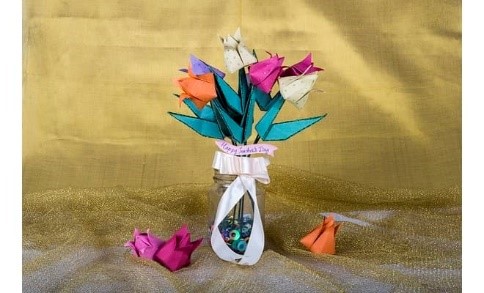 8. How to make a bookmark step-by-step
A lovely and impressive bookmark is what this easy DIY will teach you. Bookmarks never will go out of fashion just as books won't! So a very thoughtful handmade gift for book lovers can be these bookmarks.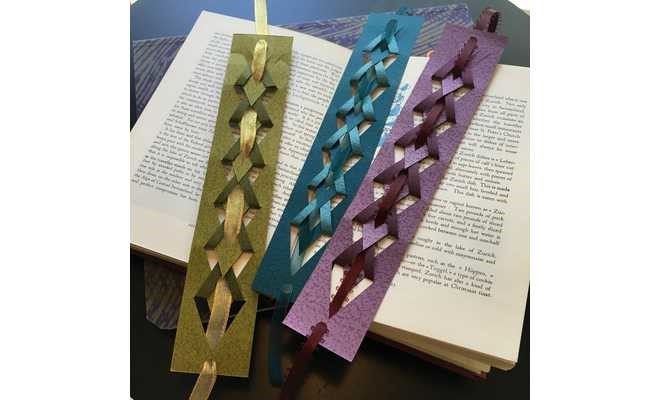 9. Origami Chocolate Boxes
These are simply so festive and to know they are made with paper using the origami technique is surprising! Well it's easy and let your kids learn this technique so that when festivals are in the fore, no more shop bought boxes, these pretty little handmade boxes will do the work for you.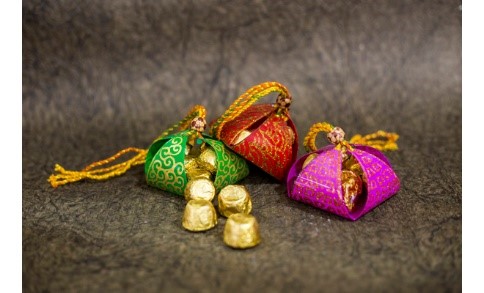 10. Birthday Card
A handmade birthday card is always special to receive and give. Here is a simple card that teaches your kids how papers can be folded in the simplest way to get forms. They will start making their own shapes with this tutorial and that's the idea.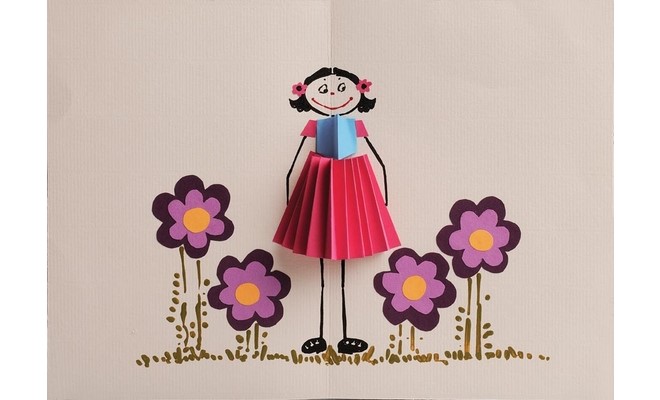 11 .Swan Dangler
This is so pretty and such an interesting way to make these. The origami technique that requires mere paper and folding that we have taught here are so easy. These have been shaped into swans and then a dangler along with beads has been made; a lovely dangler that your kids can make. Have them hang this around their bedroom space.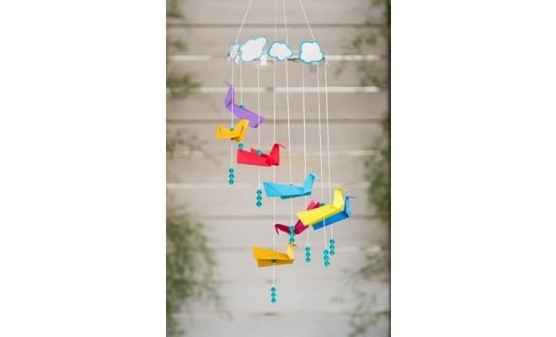 12. Summer feathered Fedora
Yes, put not only one, but may feathers in your cap! A great idea to colourfully paint feathers to adorn your hat, well this DIY teaches how to simply do so! Painted feathers can be used in several other ways too, making your scrapbooks, a dangler or your very own dreamcatcher.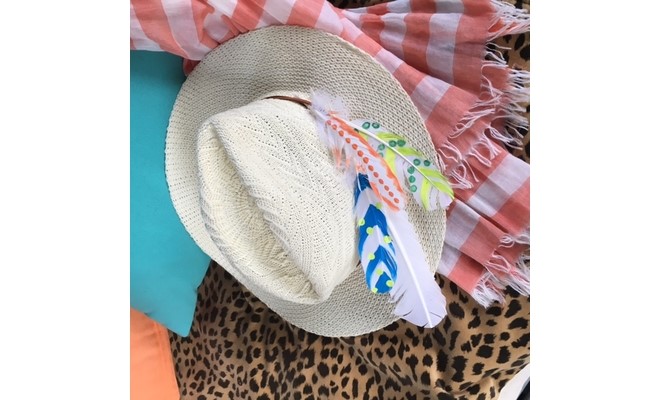 13. No Slip Silly Socks
Socks slipping off your heels is often common and a nuisance! So here is what you can do to them. A simple DIY that makes your socks intact and in place each time you wear them. So no excuse of not wearing socks with your shoes now.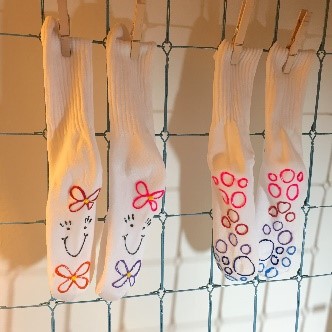 14. DIY covered hangers
These are purely for the love of craft and decoration. They look lovely when covered with brightly printed or patterned fabric. Hangers in your closet are mundane just put in these and see how it livens up the closet when you open it. A good give away gift to someone who is revamping his / her décor!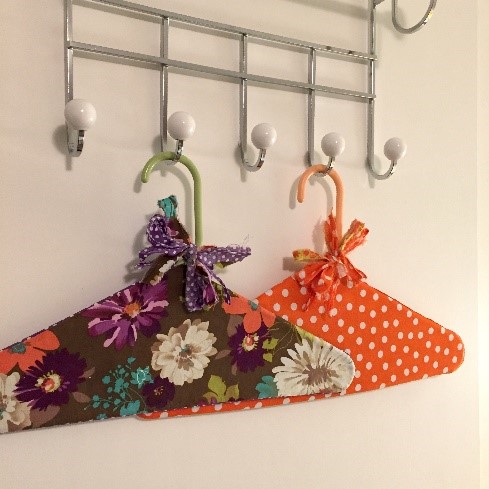 15. Quilling paper craft
Make this inspirational placard with quilling technique and place it on your study table. A lovely DIY that you can make for your friends by customising each one with quotes or colours that you know they would like. Quilling is a great craft that can turn something ordinary into one that is special!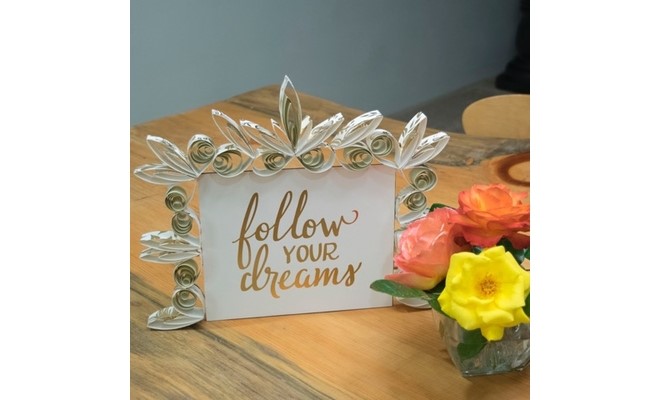 16. Dancing Peacock
How pretty and exotic is this peacock! And to know it's made with mere paper and the origami technique! This is something that kids would love to make and do. The way it's been taught here is so simple, kids are sure to make them again and again with different colour papers. Help them explore their creativity with this wonderful DIY.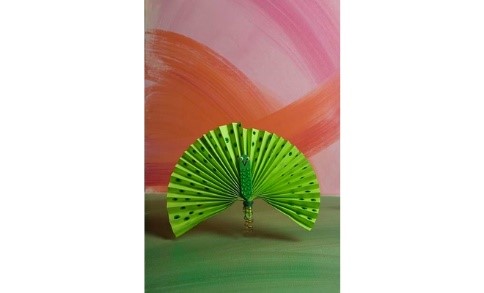 17. Ceiling Lamp
Here is a pretty lampshade made using the origami paper folding technique. It's a simple DIY that we have put together that can teach even kids how a lampshade can be easily made by paper folding. The final result will make them really proud of their creation.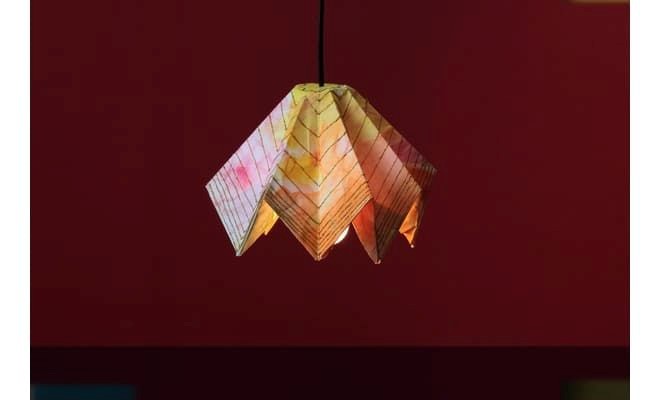 18. How to make a gift envelope
Handmade gift envelopes are not only fun to make but to receive too. They are kept and remembered for years to come. So here are a few that we made which are easy and interesting for kids to make. They have little fun characters in them, let you kids choose their own favourite ones and make these.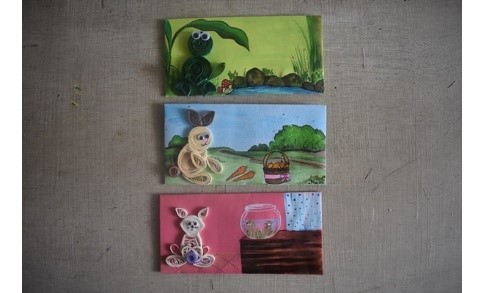 19. Shaker Card Idea
These are very fascinating when seen, makes one wonder as to how was this made? Or this really must be difficult? The answer is no! This shaker card is very easy and our step-by-step tutorial will make is even easier. There is painting, sticking and plenty of glittery elements. Kids will surely enjoy doing it. Make your own favourite bird or animal or whatever else that you fancy and give it a shot.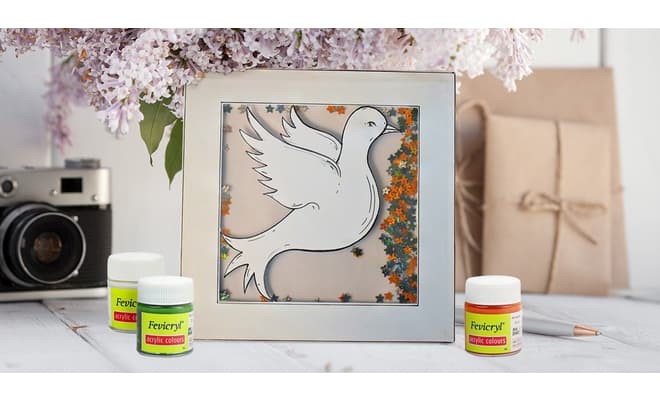 20. My House – Handmade Card Ideas
A handmade card with a difference! A simple step by step recipe that will teach your kids how differently and innovatively handmade cards can be made. Making and putting each of the elements together will be a very engrossing craft experience for your kids.
21. Kirigami card with a chocolate box
Kirigami is rather interesting and has a special look of its own. Here is a very unique card that's made in the Kirigami technique that has a cute little chocolate box attached. This something that will fancy your child's interest for sure.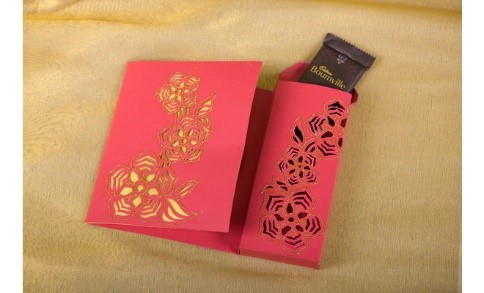 22. Happy Candles and garlands
A simple and yet such a chic DIY! Simple use of punch craft flowers to make both the votive candle holders and a matching bunting to complement it. It looks to pretty once it's all put together. Make them in colours of your choice and follow this recipe where you see nothing gets wasted.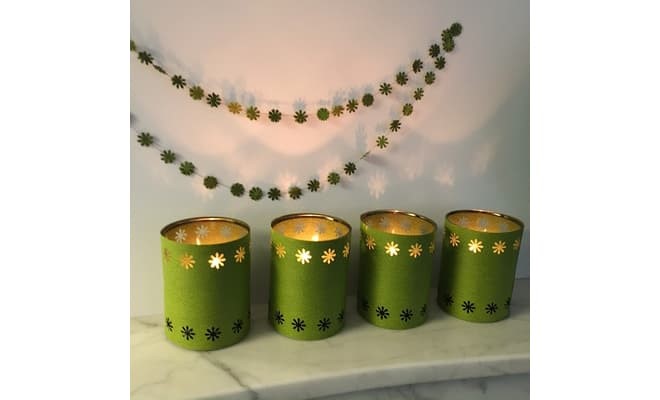 23. Circle Book Journal
A very creative and different kind of journal is what this DIY will teach you. Made with circles of scrapbook papers and clever folds make this a very personal scrapbook or journal for yourself. Add your own ideas to personalise this journal of yours and cherish them for years to come.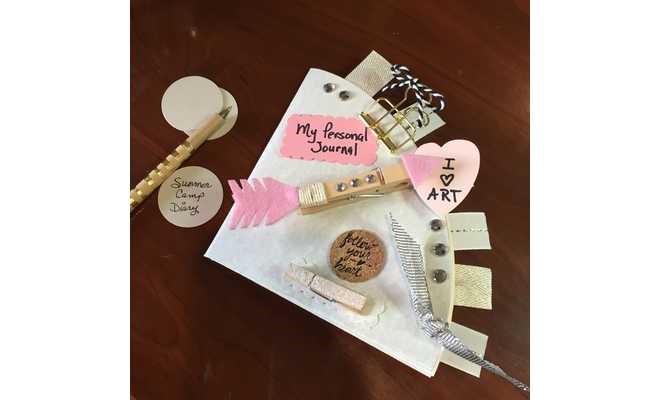 24. Mixed Media Envelopes
Be it any occasion, we often go searching envelopes and are at a loss of not finding anything appropriate enough. So here is a very useful DIY that you can make your kids do and you will have load of envelopes towards the end, as this is one fun filled DIY. Made in mixed media with numerous elements, there are stickers, colours, stencils and loads of things. So have fun seeing your kids have fun !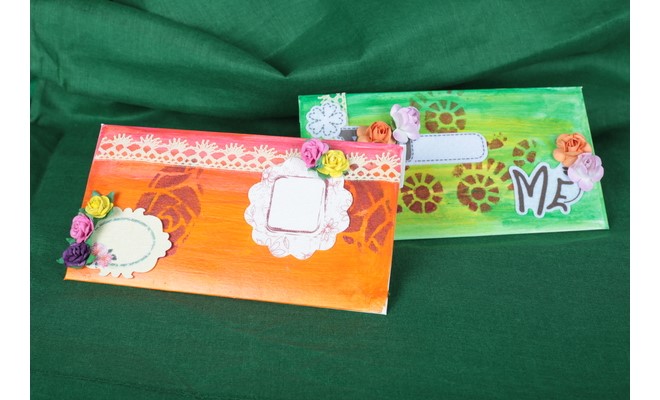 25. Gift Bag with heart cut outs
Make a simple bag into something unique and different. Here is simple way of re vamping them. Heart cut outs placed in an interesting manner and see the transformation. The handles too have made in such an attractive manner. Try this DIY and make it to your taste.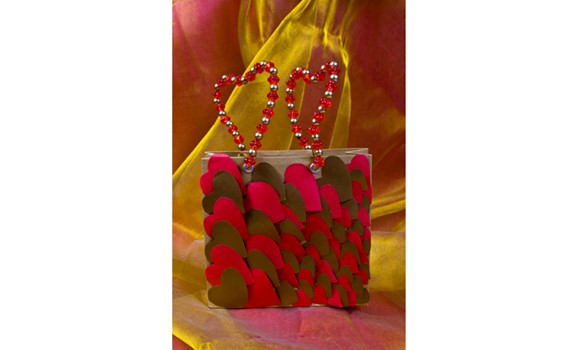 26. Card with Irish folds
Learn the art of Irish fold in this interesting DIY just for you. This one is for beginners and has been explained in a very simple step by step method. Let your kids learn a new craft with this fun card that's made with Irish folds.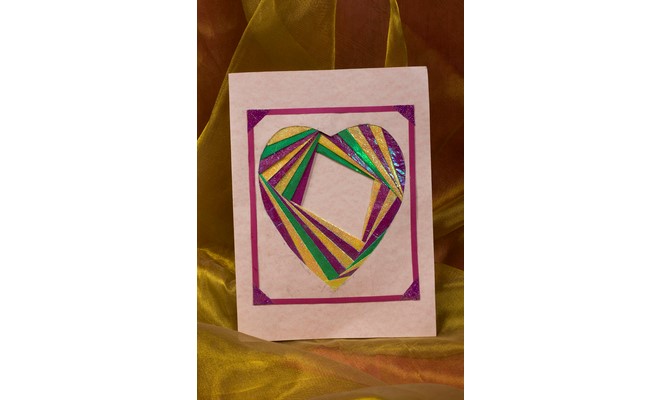 27. Kite Photoframe
A very fun filled DIY is what this one is. A photoframe made with quilling strips themed with kites. Yes a great one for Makar Sankranti but then can be made for any occasion. A lovely DIY that your child can make and place it in his study area with his friends in the photo frame.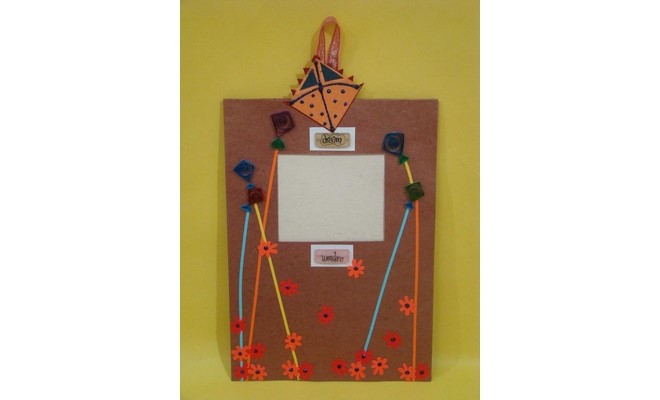 28. Stencilled Card
This is a lovely card that has been made using the stencilling technique. We have kept it simple yet elegant one can accentuate it to their taste and customise it to an occasion. A great way to use a stencil on a card that makes it so beautiful!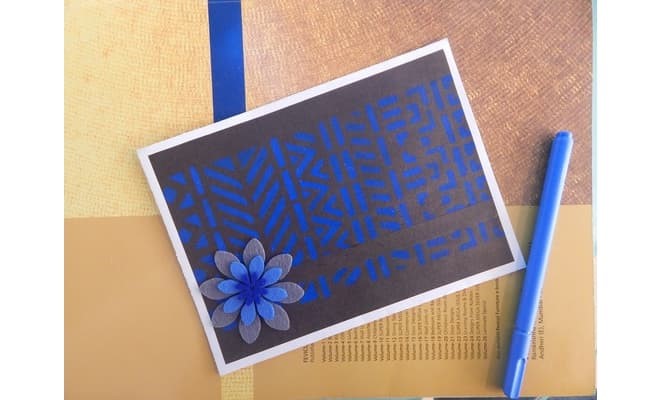 29. A card for your friend
The need of the hour is just this. Kids are curtailed in their homes and are to miss their friends. This DIY card is precisely for that. Tell them to make this card for every friend that they have and surprise them with it once they meet again. This will surely encourage them to start doing it with all the joy and love they have for their friends.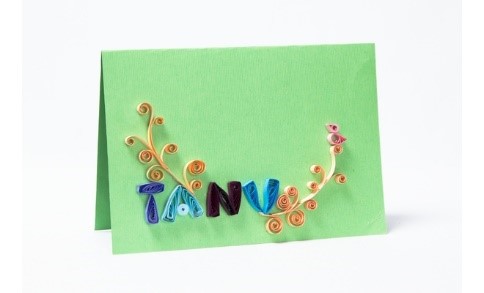 30. Cord print stationery set
This is such a cool DIY and yet so basic when you go through it! A simple thick cord would easily to make a shape, which is dabbed in paint and then impressed on a card, envelopes, tags, scrapbooks etc. Isn't it really so easy to create craft with just some basic stuff!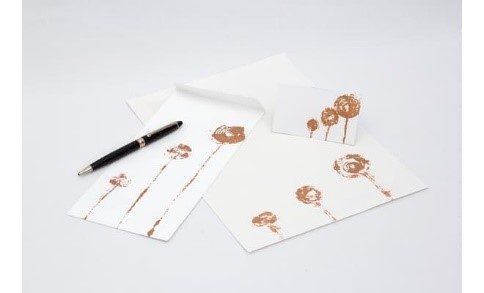 31. How to make Birthday Cards
Different ways of making handmade cards for your loved and special ones is what your children can do being at home. Help them accessorise them in different ways with basic elements, such as beads, sequins, glitter, glass colours etc.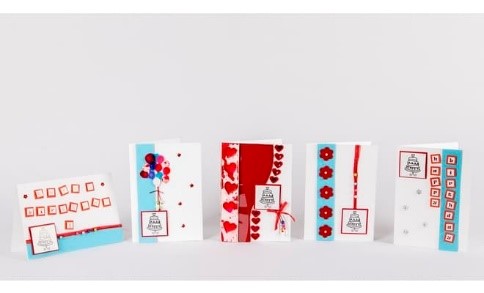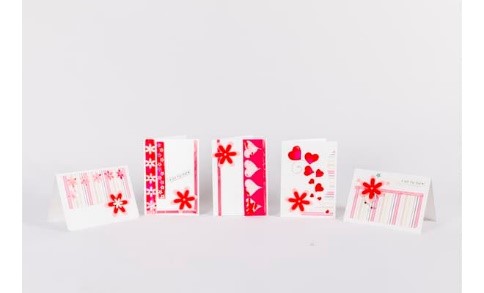 32. Piggy Bank
Making this piggy bank will be loads of fun. The things required are available at home. Made with all waste material it's going to be fun making this. Also let the kids get into the habit of saving money little by little.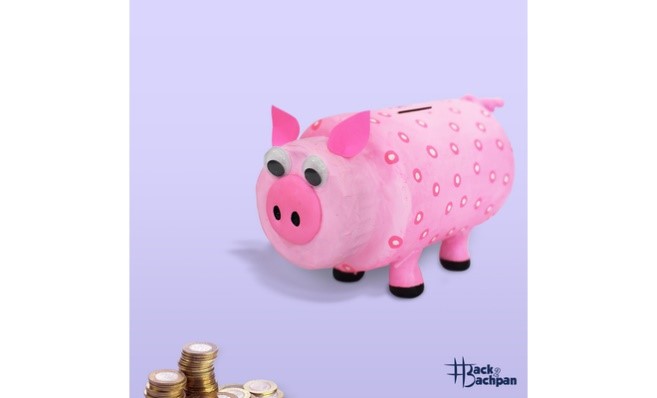 33. Funny Glasses
A real fun filled DIY we can assure you. Kids will go all out making these fun glasses into shapes, animals, fruits, birds and whatever they fancy. Let them have all the fun at home learning to create and express through art and craft.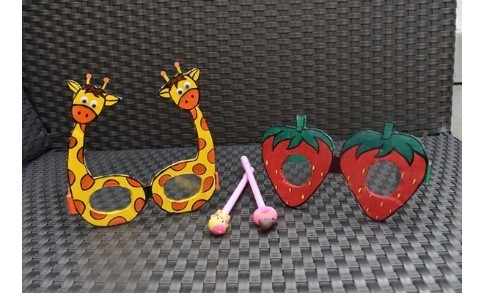 34. Stationery Holders
Now is the best time to organise your study table and arrange things and be kept in order. This DIY helps you do just that. Theme each holder the way you like in different characters or cartoons that are your favourite, and surprise your Mom at how good you can be!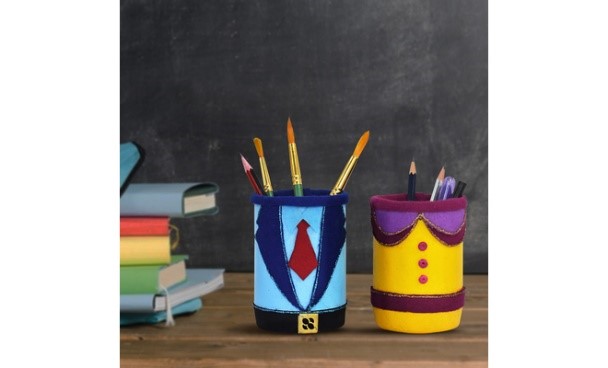 35. CD Elephant Dangler
We are often left with CDs that are no longer required. So here is a great way to re vamp them and use them as danglers. Accessorise the dangler the way you like, string in beads, or stick small mirrors, if you have feathers add them if you like, basically re use old CDs and make a lovely DIY like we have.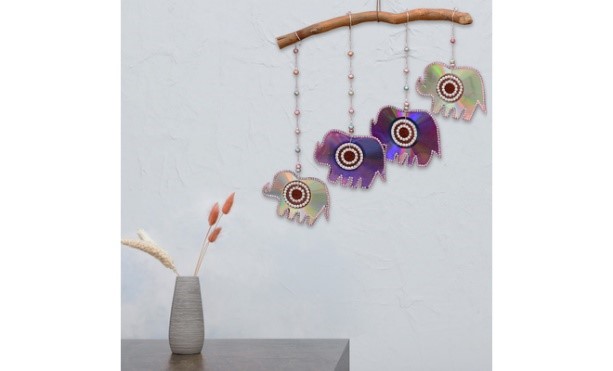 36. Book nerd T shirt
A lovely way to admit to the world that you are a bookworm and love reading books! Make this T shirt for yourself and using either fabric pens or fabric colours write a caption such as we have or anything that best describes you. Here you have your very own T shirt!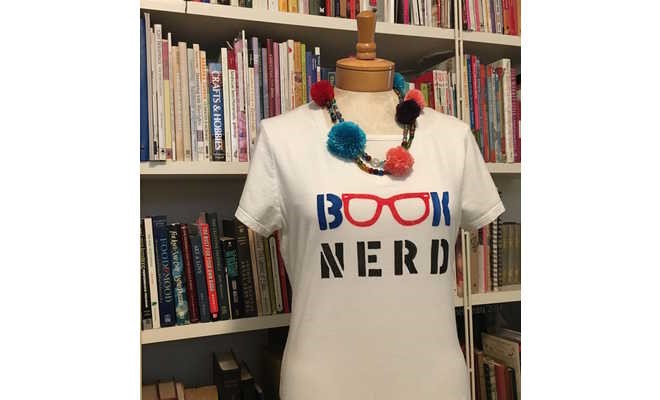 37. Painted doily book covers
This is so dainty and cute! Book covers made and fold so prettily and painted to make book covers. A lovely idea that can be imbibed if you are gifting a book to someone too J. You can do this to your own collection of books on a shelf with different colours and see how wonderfully they look displayed.
38. Toy Boat Pass- time
A DIY that will bring back childhood memories along with your kids! Little toy boats made of recycled plastic bottles. Do this project with your kids and see how much of fun and memories that would come flooding back.
39. Rainy Day Card
The lockdown period is just like a rainy day where we are curtailed to our homes, so what better than to be creative and make the most of the time at home. This is a rainy day card and it's really cute. Learn this simple technique and get innovative and make your own version of this card.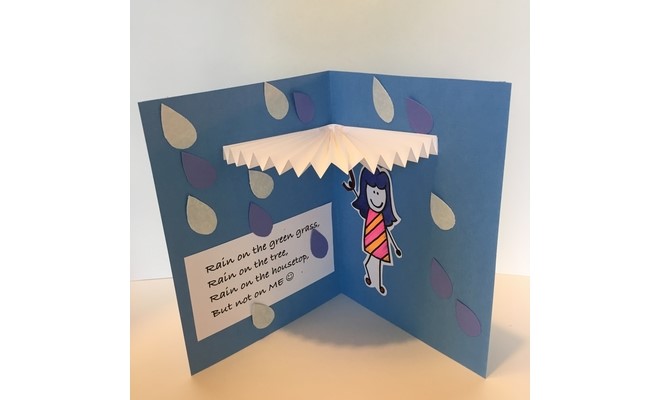 40. Magazine roll ups frame
Another best out of waste DIY are these made with colourful and glossy magazine sheets. It's just roll and stick roll and stick and roll and stick. Assembling them to form a pen stand and a frame; isn't this really so cool !